Crackle Plus announced today that the popular suspense series, In the Vault, returns for season two only on Crackle on August 18.
Season two of the sexy suspense series 'In the Vault' brings new mysteries, new twists, and new thrills to Woodlawn College. Things at Woodlawn College get stranger and stranger with the discovery of Liv Steele's killer. Will this secret be kept as residents of The Vault head into their sophomore year? And what does that bloody secret have to do with the kidnapped hooded figure languishing in the basement?
Produced by Complex Networks, 'In the Vault' season one is now available to stream on Crackle and has accumulated more than 3.4 million views in 30 days, making it the most watched new show on the service. The series is anchored by an ensemble cast including Audrey Whitby (The Thundermans, Betch), Taylor Gray (American Princess, Star Wars: Rebels), Rachel Hilson (This Is Us, Love, Victor, Winning Time), Claudia Lee (Famous in Love, Kick-Ass 2), Caleb Castille (Wu-Tang: An American Saga, NCIS: Los Angeles), Arienne Mandi (The L Word: Generation Q), Paul Karmiryan (Veronica Mars, Zac and Mia), Dominique Columbus (Ray Donovan, NCIS), Sadie Kuwano (Mark, Mary & Some Other People, Good Trouble), Jac Bernhard (Inventing Anna, Gossip Girl) and Markus Silbiger (Pearson, Hawaii-Five-0).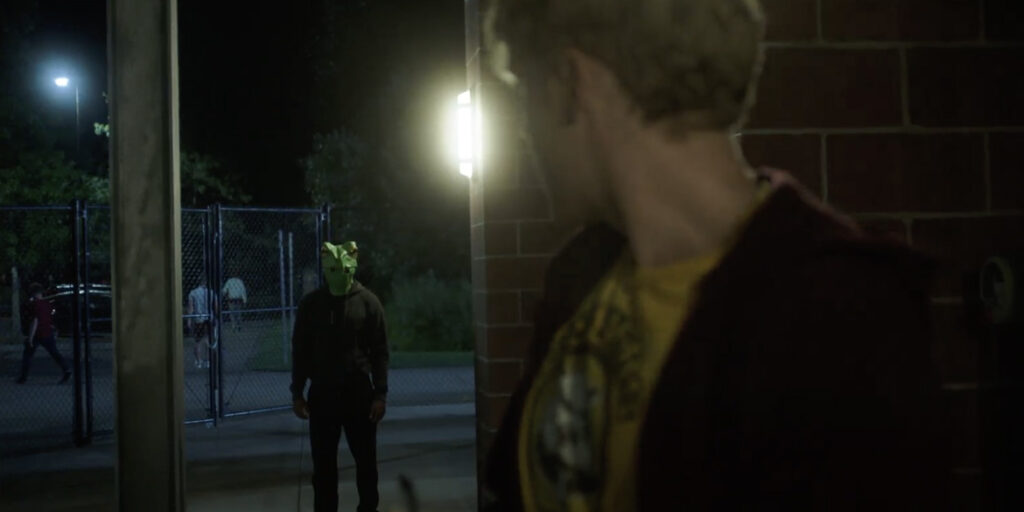 "In the Vault is a suspenseful and fun series that really hooked our viewers in season one and we can't wait to bring them the next installment in the saga of Woodlawn College," said Jeff Meier, head of programming at Crackle Plus. "Season two will have everyone holding their breath on the edge of their seats with all new twists, turns and secrets."
In addition to season one of 'In the Vault,' Crackle Plus' recent releases include the popular sketch comedy series 'Funny Girls,' the exclusive scripted series Les Norton, which stars Alexander Bertram and Rebel Wilson, 'Inside the Black Box,' hosted by Joe Morton and the award-winning BBC series Sherlock, starring Benedict Cumberbatch and Martin Freeman. Crackle Plus also recently announced season three of the award-winning series 'Going From Broke.'