Howl at the moon and check out the official trailer for Brainstorm Media's female-lead werewolf film 'Bloodthirsty' coming to VOD and select theaters on April 23rd.
Directed by Amelia Moses (Bleed With Me), conceived and written by mother-daughter duo Wendy Hill-Tout and singer-songwriter Lowell, and featuring the original music of Lowell, 'Bloodthirsty' stars Lauren Beatty (Bleed With Me) and Greg Bryk (The Handmaid's Tale) with Katharine King So in her feature film debut and veteran actor Michael Ironside.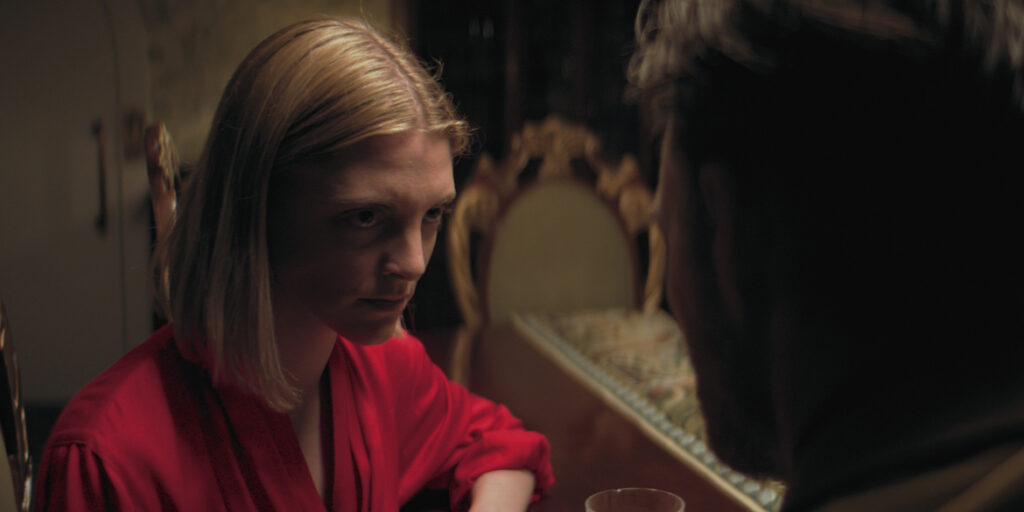 Director Amelia Moses talks about what attracts her to horror films and her favorite scene to direct. 
Downright Creepy: What attracts you to horror films?
Amelia Moses: I like the "otherworldly-ness" of horror, the way it heightens everything. It's the perfect package to explore and investigate emotional complexities and situations because it's layered – superficial enjoyment as well as thought provoking. I also enjoy the feeling of being scared or on edge during a film, it's very visceral. My favorite horror films: The Shining, The Fly, American Werewolf in London, Ginger Snaps – to name just a few!
Downright Creepy: What attracted you to the project?
Amelia Moses: I was attracted to the premise of the script – I felt like the juxtaposition between Grey writing this beautiful music while also becoming more monstrous had a lot of potential in terms of exploring ideas surrounding the creative process and the sometimes selfish nature of making art.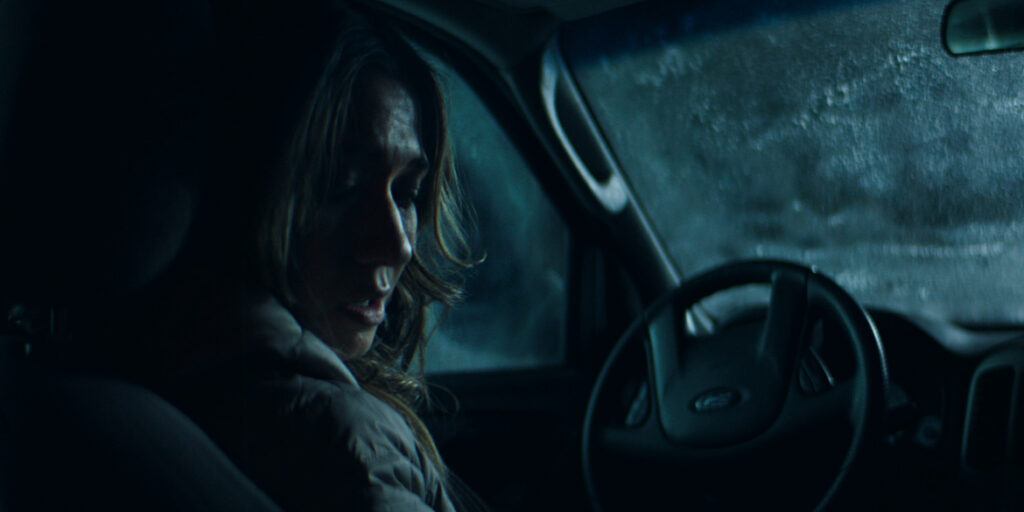 Downright Creepy: Talk about the arc of Grey and how you worked to portray that?
Amelia Moses: My goal was to take Grey from a place of insecurity to a place of control and confidence but through that process she loses a part of herself. I talked a lot with Lauren Beatty about this arc and broke the script down into sections and assigned each one an emotional keyword. So when we were shooting, Lauren could remind herself of that keyword and let that influence the scene. We also used Grey's wardrobe and makeup to subtly show her shift in character.
Downright Creepy: Was it a different challenge because of the amount of music in the film? 
Amelia Moses: It was definitely something new for me, but it was a very exciting part of the process. I was lucky that most of the songs were already written when I came on board and Lowell is such a talented songwriter that I didn't have to worry about that aspect of the film. I tried to focus more on the progression of Grey's emotional performance while singing while also making sure the songs were helping tell the story.
Downright Creepy: What was your favorite scene to direct? 
Amelia Moses: Definitely the transformation scene in the sound booth. Because of the practical effects involved but also because it was emotional and visceral for Lauren. It was the scene in the script that most drew me to the project.