With the release date for Edgar Wright's latest work so close, it feels fitting to revisit the final trailer for 'Last Night in Soho'  in all of its neon glory. 
Eloise, played by Thomasin McKenzie, is a young fashion design student with a deep passion for the Sixties. Her timid personality and skewed interests make Eloise stand out amidst her modern classmates who don't seem to share in her appreciation of the past, and so she begins to spend more time alone in the dream realm where she meets a young woman named Sandie (Anya Taylor-Joy) who oozes confidence in her bold outfits and charming dance numbers. 
Gladly embarking on this subconscious adventure into her favorite era, Eloise gets a taste of what it feels like to be charming singer Sandie as she makes a way for herself in London's Soho district way back when. But this world of glamour and thrills soon takes a dark turn as the city's true colors begin to shine through its dazzling facade, all while Eloise remains trapped in the present, bound to watch.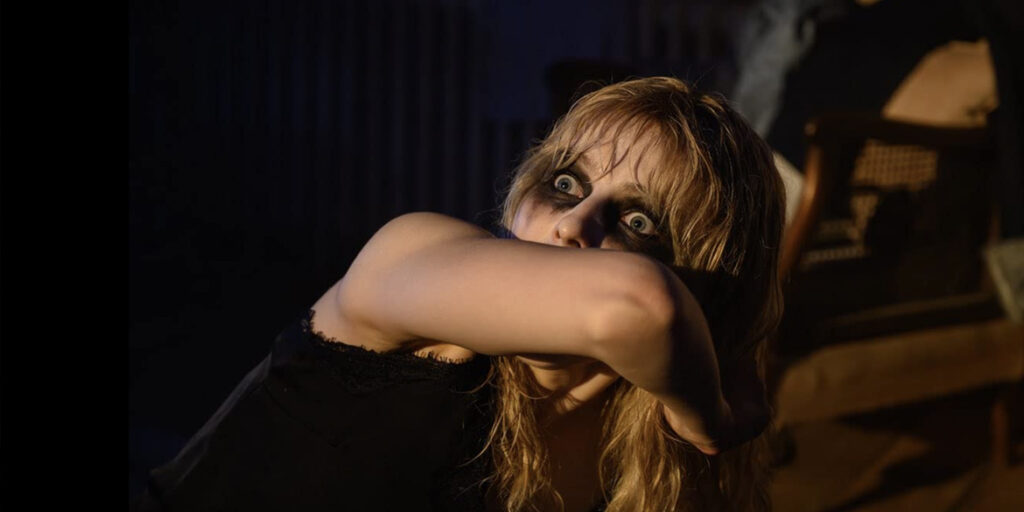 Directed and written by Edgar Wright (Shaun of the Dead, Baby Driver) along with writer Krysty Wilson-Cairns (Penny Dreadful, 1917), 'Last Night in Soho' is a psychological horror film that revolves around the ever-evolving relationship between Eloise and Sandie as they connect with one another through the fabric of Eloise's dreams until they slowly disintegrate into an adrenaline-fueled amalgamation of illusions. Quite different, tonally speaking, then Wright's previous films.
Dripping in red neon and cut to the pace of a party, the trailer for 'Last Night in Soho'  illuminates this notion of seduction and the thrill of being offered a taste of who you'd kill to be, embodied by Sandie's character. But good things are rarely free, as is revealed by Eloise's transformation in the present day to resemble her cosmic connection, hair and all, whilst the chasm between her nightmares and reality begins to come closer and closer together. 
After a long period of being shifted from date to date upon the potential release calendar, Focus Features has decided to release 'Last Night in Soho'  in theatres on October 29th.