Liquid Death Presents 'Dead Till Death' from the makers of Mr. Pickles and Concrete Cowboy.
Yes, Liquid Death actually made a 45 minute live-action horror movie that was directed by Will Carsola and produced by Neighborhood Film Co. But don't be scared. It's just water…or is it?
You might know Will from his work as the co-creator/writer/director of Mr. Pickles on Adult Swim, and you might know Neighborhood from their production of the film Concrete Cowboy on Netflix.
Liquid Death is doing an advance screening of 'Dead Till Death' at 8pm PST on July 11th (3 weeks before the actual release on Amazon and streaming) at an invite-only event in Los Angeles. But for everyone not invited to the physical premiere, you can still grab a livestream ticket to the premiere and watch the screening from your own disgusting couch instead of a disgusting theater chair.
PURCHASE A STREAMING TICKET HERE >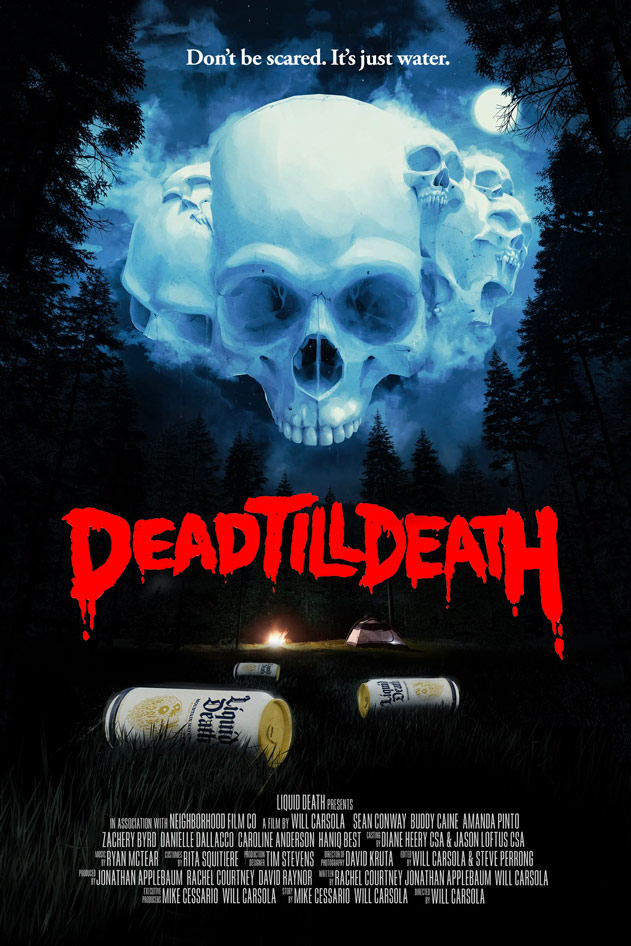 This isn't the first time Liquid Death has produced some rad horror related content. They also have created a 30 minute zombie infomercial, demon infused water, and how to keep the underworld beautiful and sustainable.