Netflix officially announced that there will indeed be a second season of its hit series, 'Wednesday.'
After an extremely successful first season that saw the show ranked as the third most popular show for the streaming service, season 2 is a go. It also broke viewing records twice proving to be a huge hit for Netflix.
The trailer announcement featuring a backtrack of Lady Gaga's song Bloody Mary is fun. It shows clips from the first season while also showing the fan love for the show that turned it into a phenomenon. 
We don't know much about what could or will happen in season 2. We also don't know to what extent Tim Burton will continue to be involved. Could he do more directing or just produce this time around? Remains to be seen.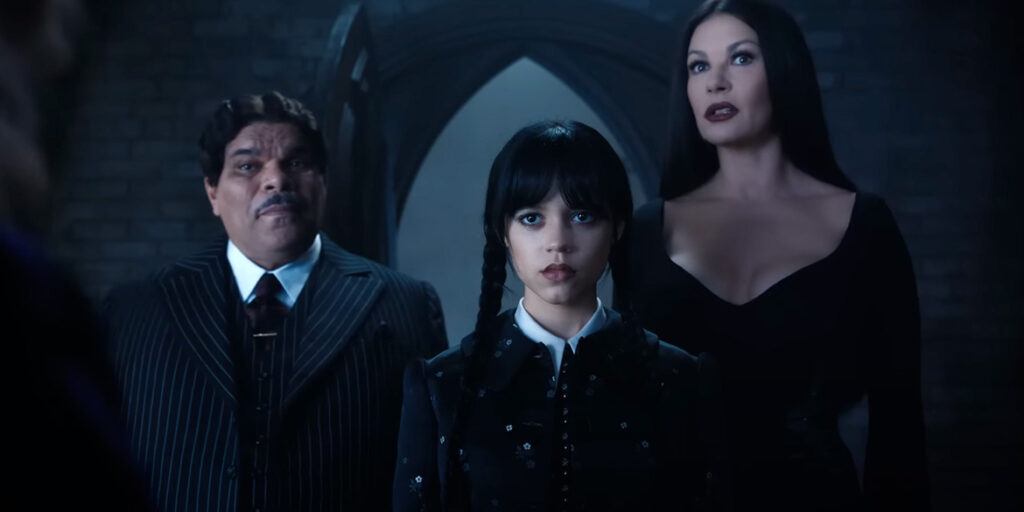 Showrunners Alfred Gough and Miles Millar said, "It's been incredible to create a show that has connected with people across the world…thrilled to continue Wednesday's tortuous journey into season two. We can't wait to dive head first into another season and explore the kooky spooky world of Nevermore. Just need to make sure Wednesday hasn't emptied the pool first." 
The first season is, of course, available to binge watch on a nice gloomy day just how Wednesday Addams would probably want you to watch. For you reading pleasure, after you watch the first season, you can read our look at Wednesday and Thing's special bond.
Quotes courtesy of The Hollywood Reporter.