Mali Elfman's 'Next Exit' will debut at the Tribeca Film Festival tomorrow night and they just dropped the teaser trailer for the dramedy horror film that brushes up against fantasy.
'Next Exit' is the story of two strangers, who in the wake of the scientific discovery that the afterlife is real, take a roadtrip across the United States to end this life and enter the next. In a world not unlike the one we're in now, with little hope, crippling debt, and people unable to find common ground, Dr. Stevensen discovers that physical life in this world is scientifically no longer the end. "Ghosts"are real, and she knows how to find, track, and record them with her Life Beyond research.
Much like after any reality-changing event, society doesn't always know how to respond some people deny it while others embrace it in order to advance their own agendas. For our two lead characters–they're intrigued enough to end their earthly-lives. In a world without hope, another chance becomes an enticing option, and that's where we meet Rose and Teddy–two people who have been accepted by Dr. Stevensen to cross over to "the other side" and become a part of history. Rose is a loner by choice, tormented by a shameful secret. She wants a way out of this world.
Through a series of events, she finds herself driving across the country with Teddy, a charming man with a grin and a hair-trigger. He has lost every time he's tried to play the system and sees crossing over as his chance to finally be recognized. Trapped in a rental car, they are forced to reckon with what is really in their way. They meet people who help them rediscover what it means to be alive in a time when it seems like everyone just wants to argue over the new meaning of "death." Throughout this all, Rose also has to contend with her own ghost that she'll have to reckon with before she is able to cross over. This film was written in a time when the darkness of politics and societal shifts reached a fever pitch. When the world has no light, this is a film about finding hope… in a ghost story.
The film stars Katie Parker, Rahul Kohli, Rose Mciver, Tongayi Chirisa, Tim Griffin, Diva Zappa, Nico Evers-Swindell and Karen Gillan.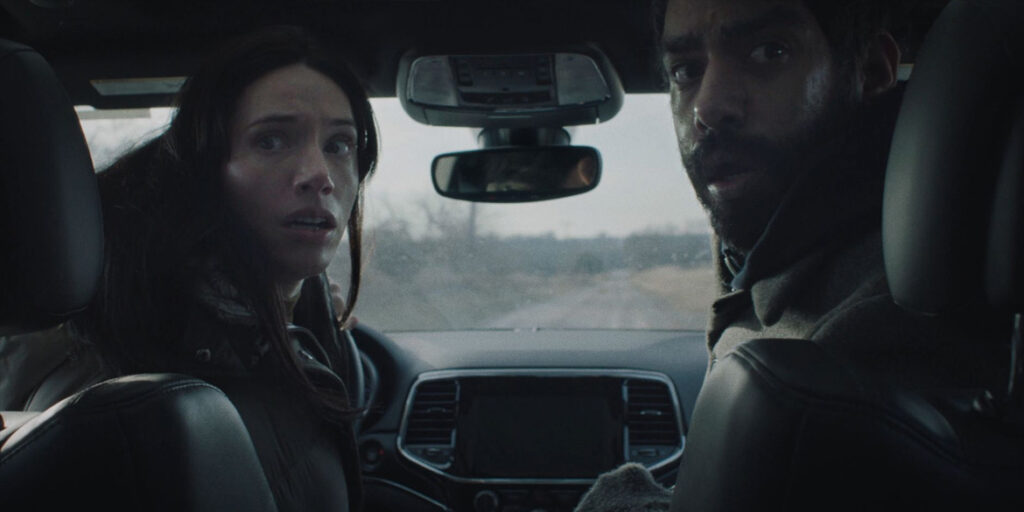 Director Mali Elfman explains the story of 'Next Exit' and her inspiration behind it… 
"Do you believe in ghosts?"

My grandmother would ask me this before she passed away. She wanted to understand what would happen next. I used to tell her, "I don't know what ghosts are, but I do know that there is more to life than what I know–and yes, I do believe that they are real in away. I believe we make them real."

I believe they are real because our minds are powerful tools that can create what is needed. After she passed, I lit a candle for her every night HOPING that her ghost would come and visit me. I was so afraid… not of a ghost but that I would never see her again.I wrote this script because I was afraid. Afraid of Covid. Afraid of war and guns. Afraid of losing more loved ones. Afraid of post-truth politics and of failing on this artistic path that I've chosen for myself. There is so much anxiety and fear in the world we live in… I made this project because I needed to find hope.

I kept looking for answers and realized what I had to do was trust myself. Trust the darkness that I was in. Trust that what I feared could manifest into something that could show me the way.I started writing this film nearly ten years ago, and every time a tragedy would happen and that darkness would take over again, this script would help me find my way back.

'Next Exit' is my hopeful ghost story about the unexpected things that help us find our way through the darkness, even when we can see none."