Filming is underway for Renfield in New Orleans and we've got our first onset photos of Nicolas Cage as Dracula. The photos come just a few months after it was announced Cage was cast in the role. People originally posted the photos, which feature Cage behind the scenes and clad in a bright red velvet suit, a plethora of gaudy rings, slicked-back hair, and Dracula's signature pale make-up. Even in the photos Cage seems to be embodying the character well, at least from a visual standpoint.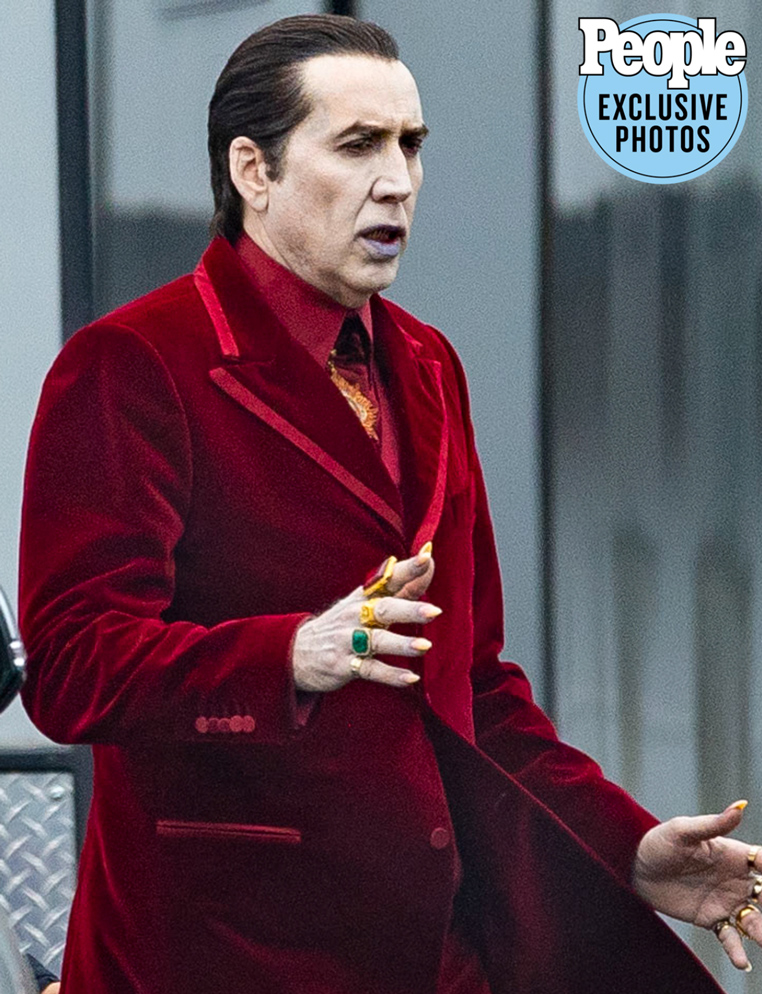 Renfield is based on Dracula's servant and henchman, R.M Renfield (Nicholas Hoult was cast as the titular character in August) and will focus on the relationship between him and his boss.  The project was announced in 2019 based on an idea from Robert Kirkman whose production company, Skybound Entertainment, is producing. In a Variety's Award Circuit podcast interview, Cage said:
"What makes it super fun is that it's a comedy. And when you get that tone right — comedy and horror — like American Werewolf in London, it's a blast," Cage continued, "It's got to be a bullseye. But that's what I'm looking for, something new to bring to the character and also that perfect tone of comedy and horror."
Nicolas Cage and horror-comedy just fit so well together so I can only imagine what a treat this film is going to be. At the helm is Chris McKay with a script from Ryan Ripley. Additional cast members include Awkwafina, Ben Schwartz, Adrian Martinez, Bess Rous, James Moses Black, and Shohreh Aghdashloo. 
Universal Picture's Renfield is set to be released on April 13th, 2023. There is no trailer at this time as filming is still ongoing.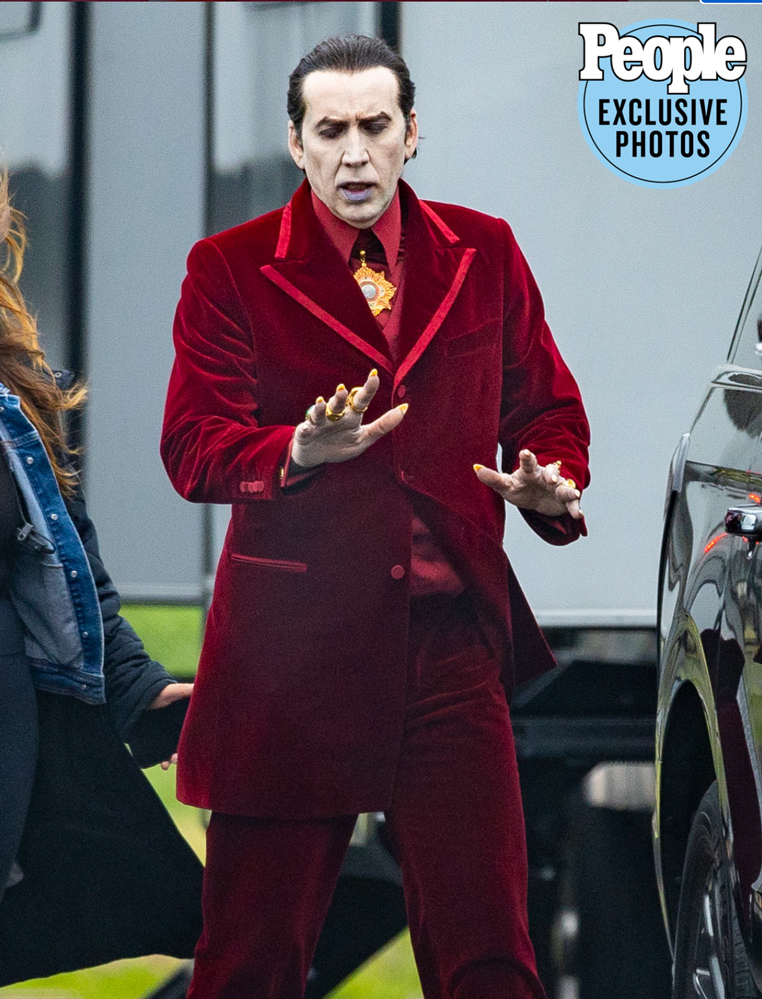 Source: People