Horror fans have been asking for more original story ideas and concepts, as horror has been going through its Requel phase. The year of 2022 has proven on multiple fronts that the horror genre, did not come to play. 'Barbarian' dropped right in time for everybody's favorite time of the year, Halloween! Before we going any further, this will be a SPOILER FREE review, as I think this is a film to best go in without little to no knowledge of the plot.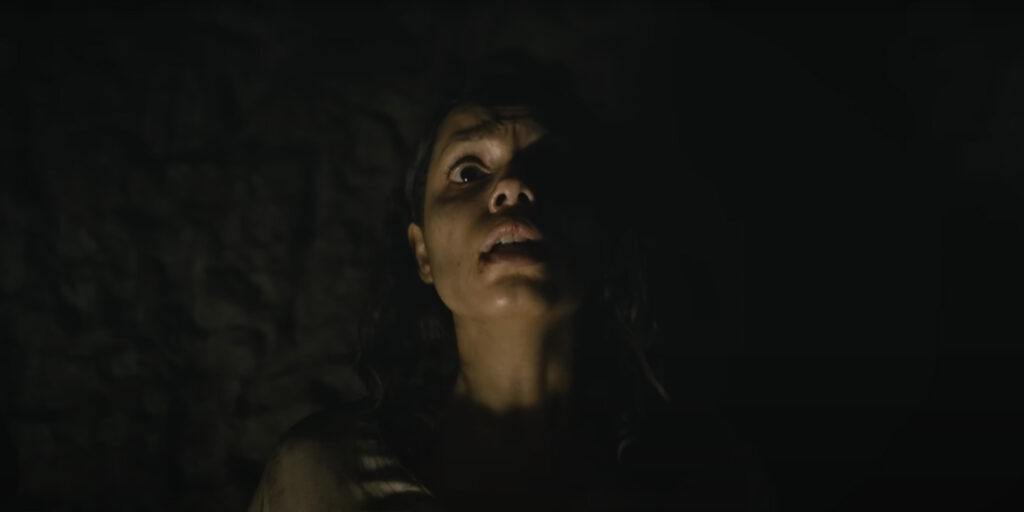 The film stars Georgina Campbell as Tess. One late night Tess shows up to her Airbnb and is greeted by another Airbnb patron named Keith. Keith is played by Pennywise himself Bill Skarsgard. After spending the night together in the Airbnb, Tess finds sinister things that await in the basement below. The film is directed and written by Zach Cregger, who really ups the creepy and visual nuance to this film. And wonderfully shot by Zach Kuperstein, as he immerses you into this hour and forty two minute fueled nightmare.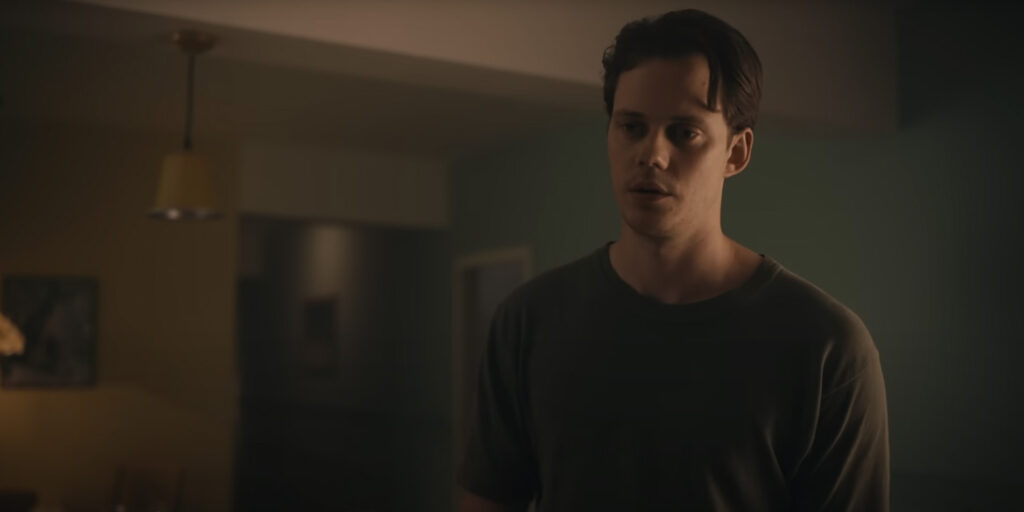 The way 'Barbarian' succeeds the most is in its original story idea. The film delivers twists and turns that felt fresh and new, which kept me at the edge of my seat throughout the runtime. I also want to touch on how Zach Cregger really uses the camera in a 'Evil Dead' reminiscence. Cregger also found a really interesting and meaningful way of using POV shot's to really drag you into what is going on. A filmmaker that I'd just hinted to Sam Raimi was another who used his POV shots in a meaningful way.
The story touches on real world gender dynamics that doesn't leave without saying something. Cregger really finds a nice balance between tones and wraps it up into a bow in the films climax. The film works best as the dynamic varies between who is the enemy is and who might just be another friendly face, with a sinister plan on the other side of their smile.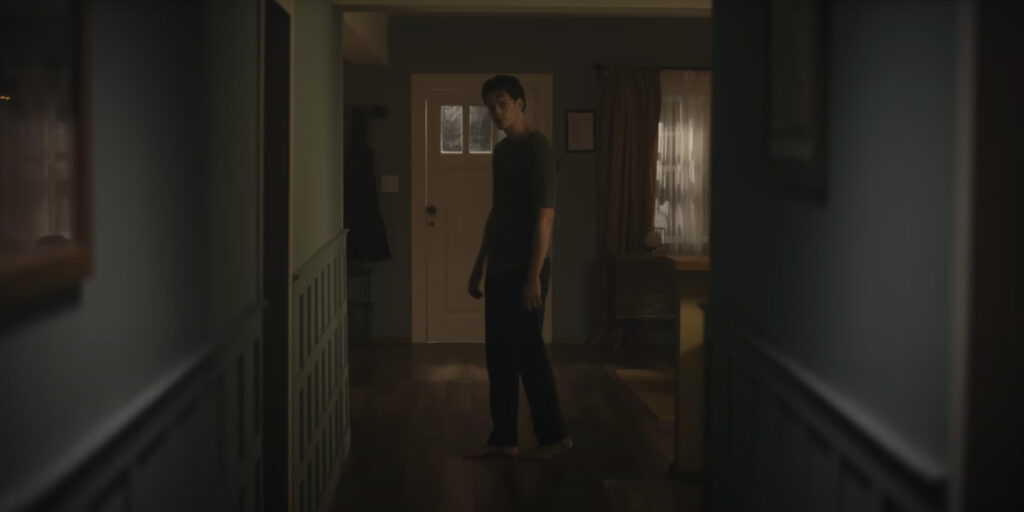 This is a high recommended watch in my book. Hopefully it stays in theaters for October, as there is no confirmed home release for the film yet.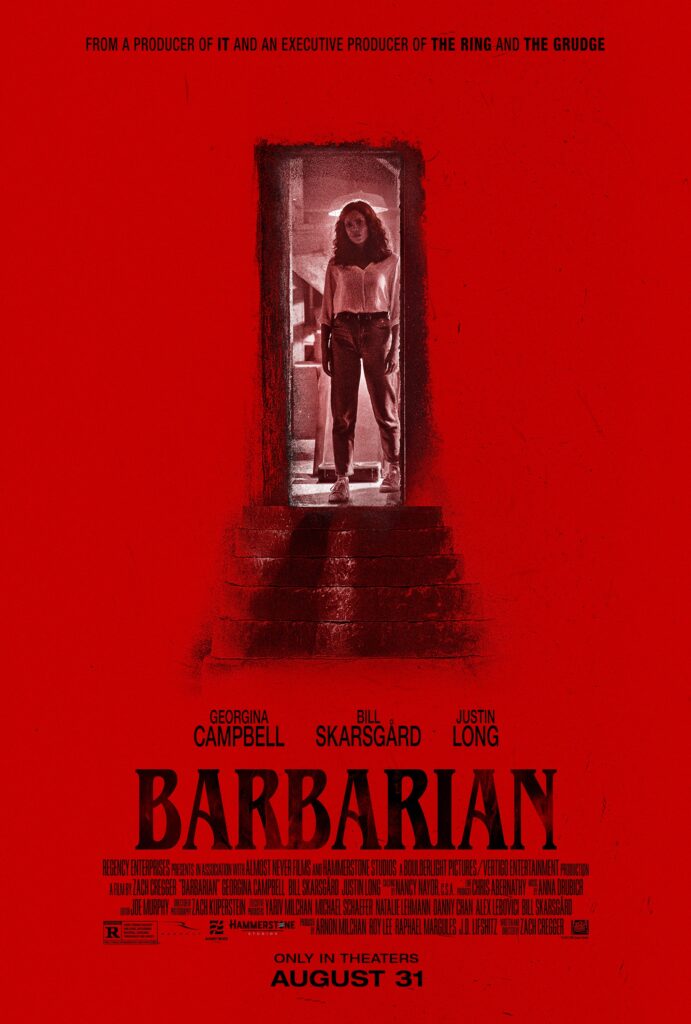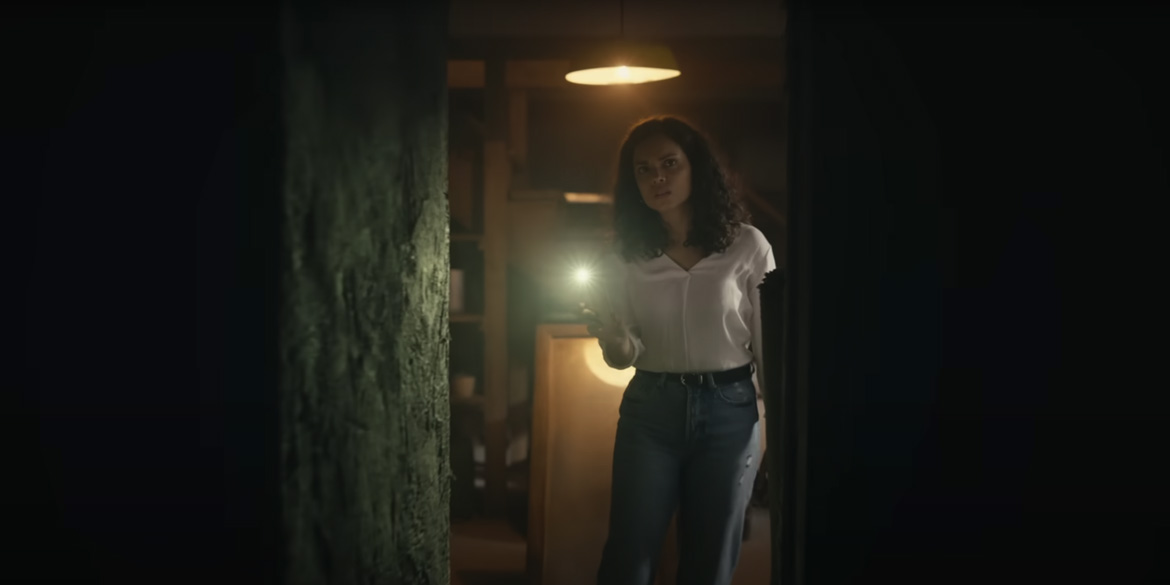 REVEIW: 'Barbarian' is one of the Best Horror Films of 2022