Notice
: Trying to access array offset on value of type bool in
/var/www/wp-content/plugins/lets-review/admin/class-aqua-resizer.php
on line
119
Notice
: Trying to access array offset on value of type bool in
/var/www/wp-content/plugins/lets-review/admin/class-aqua-resizer.php
on line
120
Notice
: Trying to access array offset on value of type bool in
/var/www/wp-content/plugins/lets-review/admin/class-aqua-resizer.php
on line
119
Notice
: Trying to access array offset on value of type bool in
/var/www/wp-content/plugins/lets-review/admin/class-aqua-resizer.php
on line
120
Ignore the rating. This is a positive review. It's not often I get to say something like that. But the delicate balance of positives and my major knock intertwined to deliver my final score. 

'Come True', the newest feature from Anthony Scott Burns, is hard to fairly judge as a film. Despite its thought provoking narrative, nightmarish visuals, and overall excellent execution, 'Come True' is an early front runner for the worst ending in a film of the year, if not the decade. Not only is it nonsensical, there is not even a glimmer of a hint of where the ending is going until it blindsides the viewer and upends all of the goodwill the film had built up.
Now that the elephant is out of the room, there's plenty of good to talk about in the sci-fi feature. 'Come True' follows a high schooler, Sarah, who is plagued by nightmares after running away from home. She ends up applying for a sleep study, as a way to have a bed to stay in, make money, and deal with her issues. Soon Sarah finds out it's her dreams that are being studied and that her nightmare seems to have spread to all the other participants. With the help of researcher Jeremy, they work to find out what the figure lurking in their dreams really is.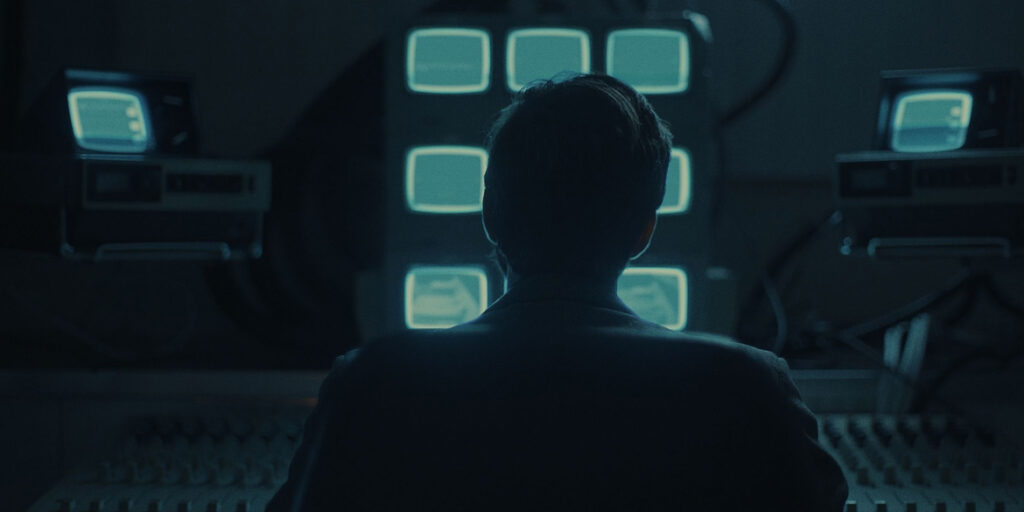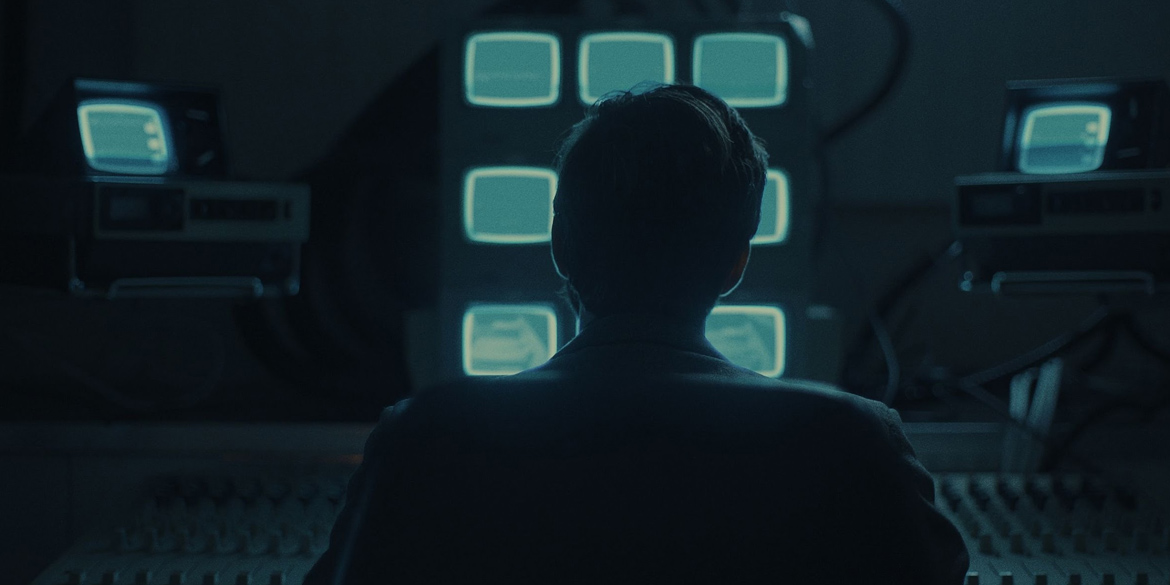 The highlight of the film is in its visuals. Burns uses an incredibly muted color palette to great effect. It's meant to evoke the 80's and John Carpenter's work, and does it so effectively I found myself surprised when a smartphone is shown. The gorgeous black and white dream sequences watch like the scariest of VR experiences, as if walking through a hallway of a surreal haunted house. Reference points for them seem to vary from Dali paintings, the uncanny moments of 'Hannibal', and the decaying urban setting of 'Eraserhead'. The horror of sleepwalking and unknown destinations show up throughout the movie and the slow creep forward through these nightmares are what makes 'Come True' truly scary.
There is an otherworldliness to 'Come True' as well. The 80's pastiche along with the use of modern tech leans into the idea it may not be set in our world at all. An apt comparison would be 'It Follows', with its blend of vintage televisions and invented phones and detached feeling that set it somewhere completely else in space and time. Electric Youth and Pilotpriest provide yet another excellent synth based score to add to the canon of recent great 80's inspired horror scores.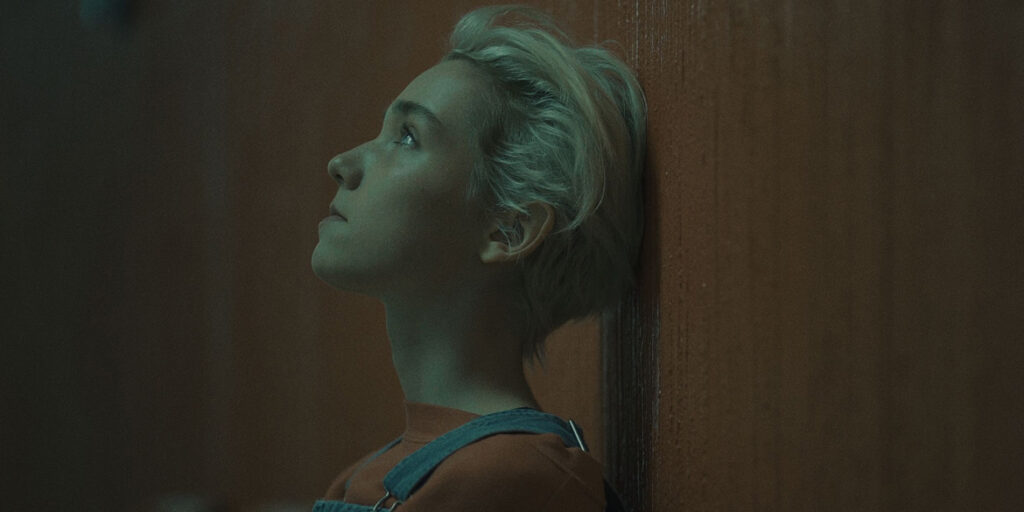 There are other flaws to 'Come True' aside from the ending. Neither of the lead performances are particularly inspiring, particularly the male lead, and the storyline is rather hard to follow at points. It takes nearly 50 minutes to finally reveal where the core concept of the movie is heading. That and the filmmaker seems to believe that having "I'm actually 18" be the final line delivered before a sex scene between a high schooler and an adult is more comforting than it actually is.
'Come True' is a beautiful synth fueled nightmare about what could be lurking in the darkest corners of our rooms. The aesthetic charms and the truly exceptional score of the film make me pause as to if I'm being harsh on the ending, but then I start laughing about it all over again and am assured I'm not.
'Come True' will be released in select theaters and on VOD platforms on March 12, 2021 by IFC Midnight.