'Dahmer–Monster: The Jeffrey Dahmer Story' (I'm still trying to wrap my head around the reasoning for its repetitive title, 'Monster' would have done fine) came onto Netflix quietly; series creator Ryan Murphy released the trailer less than a week before its release, and no interviews with cast or screeners were offered. There are no title cards, no actors' names scrawled at the bottom of the screen, and no introduction. As someone who stopped watching 'American Horror Story'—and by default, all of Murphy's content—years ago, I was apprehensive. Murphy has a penchant for placing irrelevant or embellished violence in his work, which attempts to be "edgy" and "shocking" when it really comes across as vile and abhorrent. This habit of Murphy's seems to have taken a back seat (that is until John Wayne Gacy's introduction in episode 10).
In regards to the muted release and handling of 'Dahmer', I respect Murphy's choice to cut any press or credits, to make the series feel less like Netflix entertainment and more of a this is what actually happened. In episode one, we're immediately dropped into the sordid hallways of The Oxford Apartments, Milwaukee, 1991. The bleak dwelling is the home of serial killer and sex offender Jeffrey Dahmer ('American Horror Story' alum Evan Peters), who is luring Tracy Edwards (Shaun Brown) back to his apartment. After experiencing several ominous red flags—from being served alcohol laced with "dish soap" to a fetid stench coming from Dahmer's bedroom—Edwards attempts to leave. Brandishing a tall serrated blade, Dahmer blocks him, and mewls, "Why does everybody always want to leave me?"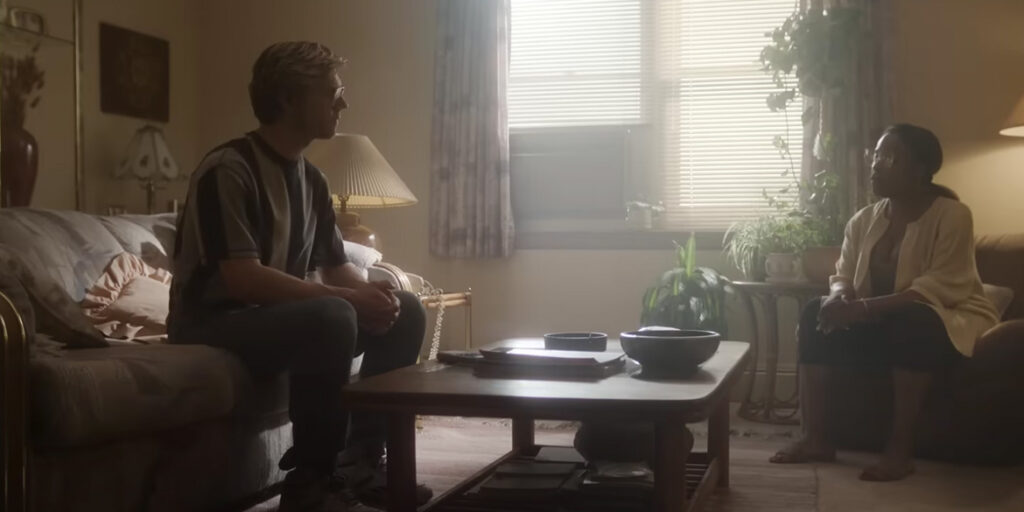 Edwards is forced at knifepoint into the bedroom, where Dahmer pops 'The Exorcist: Part III' into his VCR. As his captor becomes enamored with the horror on-screen, Edwards, terrified, surveys the true horror around him. The faded mattress, stripped of sheets, is soaked with splotches of gore. A blue barrel sits in the corner of the bedroom and reeks of death. As Dahmer lays Edwards down on the mattress, listens to his heart, and tells him that he's "going to eat it", Edwards strikes him and narrowly escapes. He flees into the night, shirtless and partially handcuffed. He shreds his vocal cords to ribbons screaming for help, but nobody comes—until two cops approach in a squad car, beams bright, forcing a sobbing Edwards onto his knees. They look down upon the would-be victim, and sneer, "You high? You take something tonight?"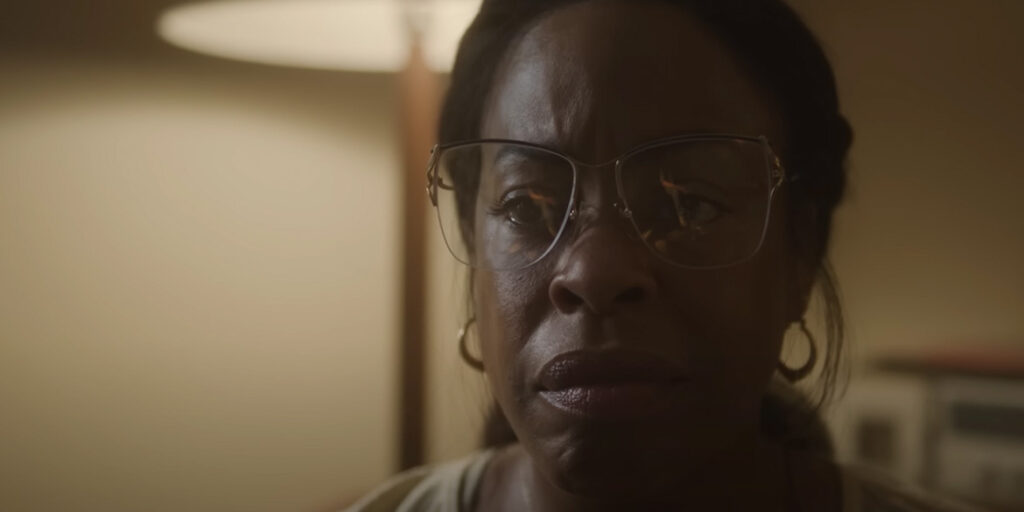 Peters, as always, is fiercely frightening and dedicated to his portrayal of Dahmer. His shared mannerisms with the killer, notably in his awkward, stiff gait, soft tone, and emotionless Midwestern accent, are unsettling the moment he turns to address neighbor Glenda Cleveland (a formidable Niecy Nash) in the dreary Oxford hallway. Peters aside, the standouts are Richard Jenkins, playing Dahmer's inattentive and dismissive father Lionel; Karen Malina White as victim Tony Hughes' loving and dedicated mother, Shirley; and Khetphet Phagnasay as Southone Sinthasomphone, the grief-stricken and resolute father of 14-year-old victim Konerak Sinthasomphone.

Murphy's ability to create an accurate portrayal of what happened during this horrifically dark time leaves you feeling emotionally drained, depressed, and pensive. I keep thinking, Was it necessary?
I'm conflicted, and the only answer I have is I don't know. I don't think I'll ever know, and it's probably not my place to know.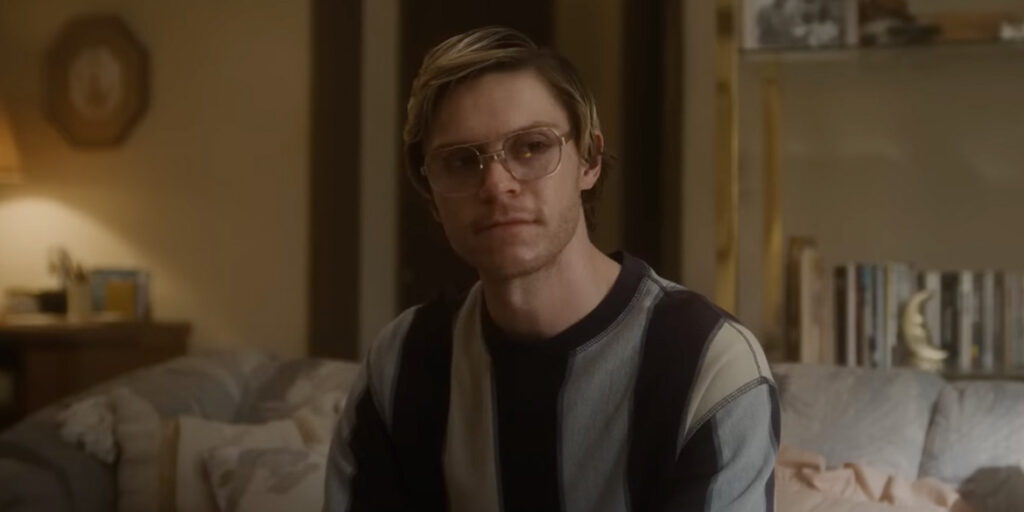 As I said previously, I appreciate that Murphy gave insight into victims and their families and how much they were loved—but I don't know if it was enough. The first five episodes time jump, focusing on Dahmer's stints in college, the army, and phlebotomy. We see glimpses into his turbulent childhood, his isolated high school years, and the murder of Steven Hicks, his first victim. We don't learn anything about Hicks, his family, or his friends—we only witness his death. In fact, we don't get an empathetic, detailed insight into a victim's life until episode six, where we meet Anthony "Tony" Hughes (a moving performance by Rodney Burford), an ambitious gay, Black, and Deaf man who is frustrated by the dating scene. He's positive and hopeful despite being the target of blatant ableism (my blood was boiling when he was denied employment at a record store), and believes that he can achieve his dream of becoming a model. "I've got to look good for the cover of 'GQ'," he signs with a smile to his sister. It's a beautiful episode, recounting the story of a cheerful, kind, and enthusiastic young man that only had love to give. But the moment he sees Dahmer across Club 219 (the serial killer's former hunting grounds, which has since been demolished), dread lurks in every frame. The two quickly begin to date, but the episode brutally ends with Hughes' murder and Dahmer's cannibalization of him. It's sickening, unfair, and disturbing.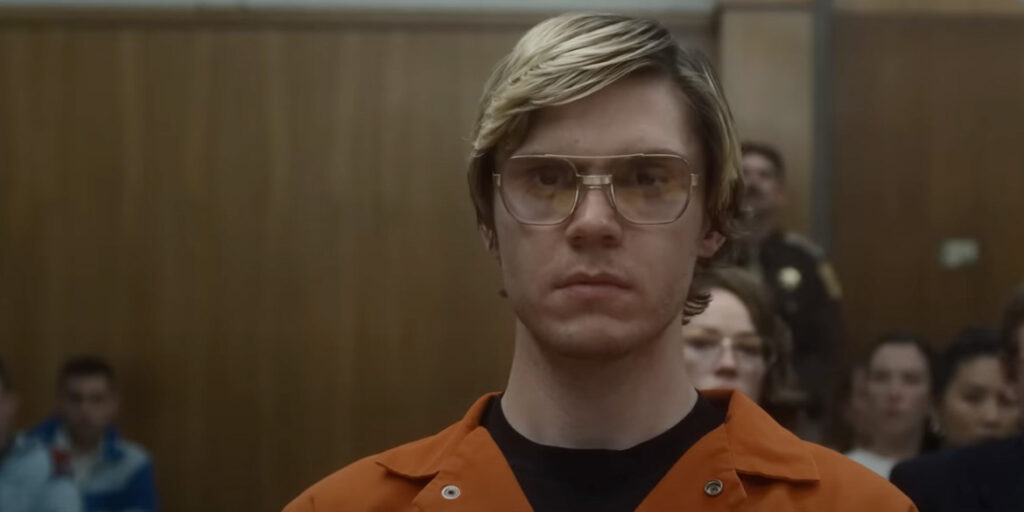 'Dahmer' is haunting—certainly something that will stick with me for years.  Yes, the series is well made and researched, expertly executed, and phenomenally acted. It exposes the negligence and blatant homophobia and racism of the Milwaukee police department (starting with the smug, deplorable way the officers speak to Edwards in the opening scene and ending with the cops bringing a bleeding Konerak back to Dahmer), and how they never listened when called. It shows how officers in the '90s Milwaukee police classified LGBTQ+, Black, Asian, Latinx, and those of lower socioeconomic status as unimportant. It gives us glimpses into some of the lives of the victims and their families, like Tony; it reminds us that they were brothers, sons, uncles, friends, and cousins with beautiful lives ahead of them. 'Dahmer' shows us the heartbreaking reality and sorrows these families faced. Other portrayals of the case have failed to do that until now. 
But… even after all that, was this all truly necessary? Was it important for audiences to understand and remember? Or is it just exploitative and retraumatizing of the real victims and their families?
I wish I could better articulate my thoughts on 'Dahmer', but I don't think it's possible. It's an extremely accurate and well-acted portrayal of some of the darkest days in America—but leaves you feeling horribly wrong.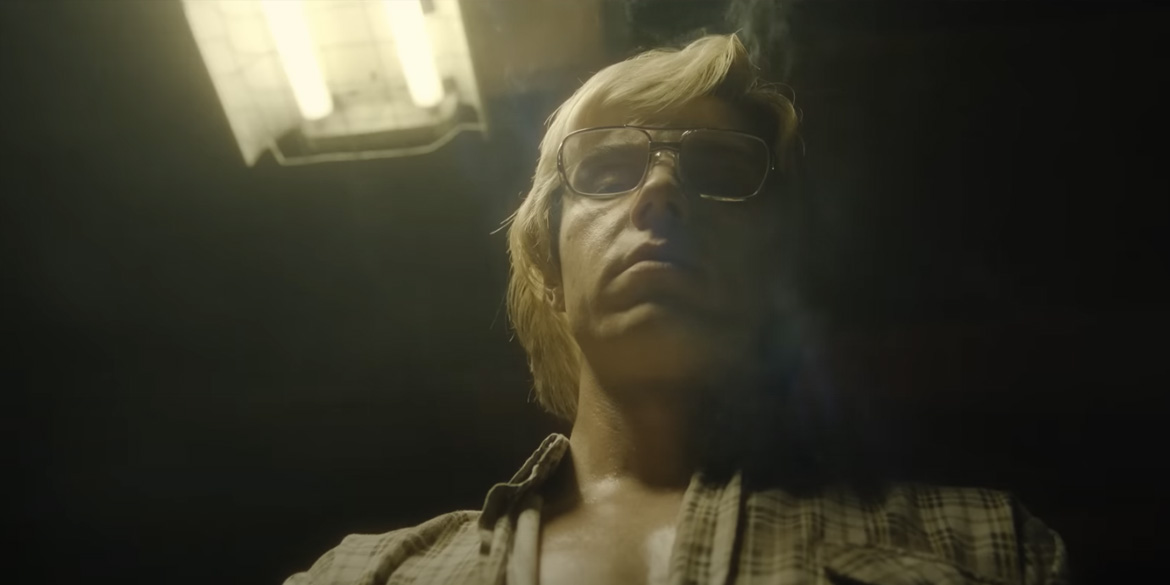 Review: 'Dahmer' Conjures Harrowing Memories of Sorrow, Bigotry, and Loss