Notice
: Trying to access array offset on value of type bool in
/var/www/wp-content/plugins/lets-review/admin/class-aqua-resizer.php
on line
119
Notice
: Trying to access array offset on value of type bool in
/var/www/wp-content/plugins/lets-review/admin/class-aqua-resizer.php
on line
120
Notice
: Trying to access array offset on value of type bool in
/var/www/wp-content/plugins/lets-review/admin/class-aqua-resizer.php
on line
119
Notice
: Trying to access array offset on value of type bool in
/var/www/wp-content/plugins/lets-review/admin/class-aqua-resizer.php
on line
120
We all know that Mom just wants what's best. To know how life is going, how friends' lives are going, how work is, etc. Even if sometimes it seems she's being extreme, it's just because she cares. For Pallavi (Sunita Mani) that statement couldn't be more true. Pushing 30, and the last of her cousins to be unmarried, Pallavi has been pressured by her mother Usha (Sarita Choudhury) to find the right man for a while, but now more than ever. Usha, scarred by a past relationship, relies on astrology and evil eye jewellery to save her daughter from the same fate. But Pallavi and her father Krishnan's (Bernard White) distrust in Usha's unconventional beliefs threaten to put them all in danger.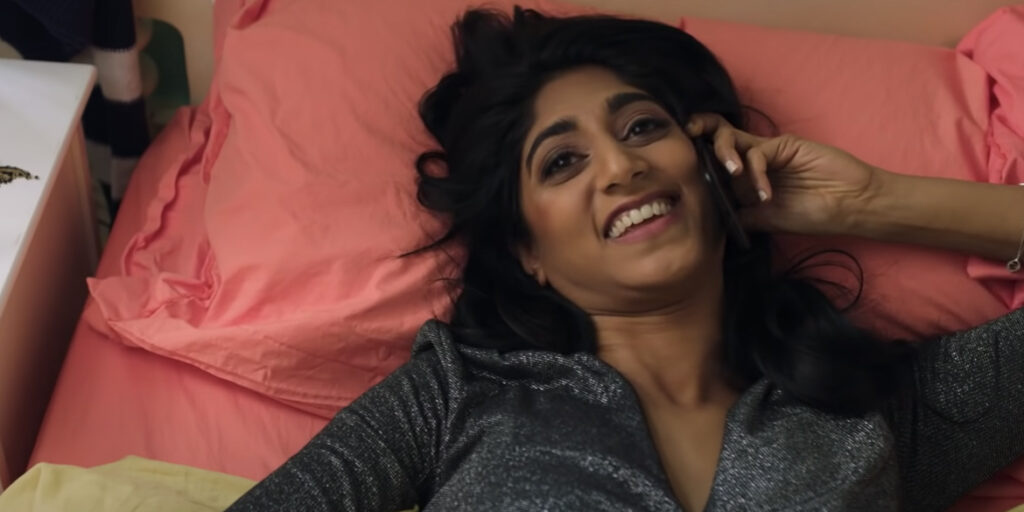 When Pallavi agrees to meet up with a man Usha has found for her, a chain of events instead leads her into the arms of Sandeep (Omar Maskati). Sandeep is handsome, rich, chivalrous…everything a mother could want for her daughter. Or should, anyway; Usha does not approve of Sandeep…at all. While Pallavi insists her mother is just being unreasonable, Usha claims that Sandeep is the reincarnation of the old boyfriend who tried to kill her 30 years earlier. With Pallavi living in New Orleans, and Usha and Krishnan in Delhi, Usha tasks herself with getting her daughter to believe her, without raising the suspicions of her new boyfriend.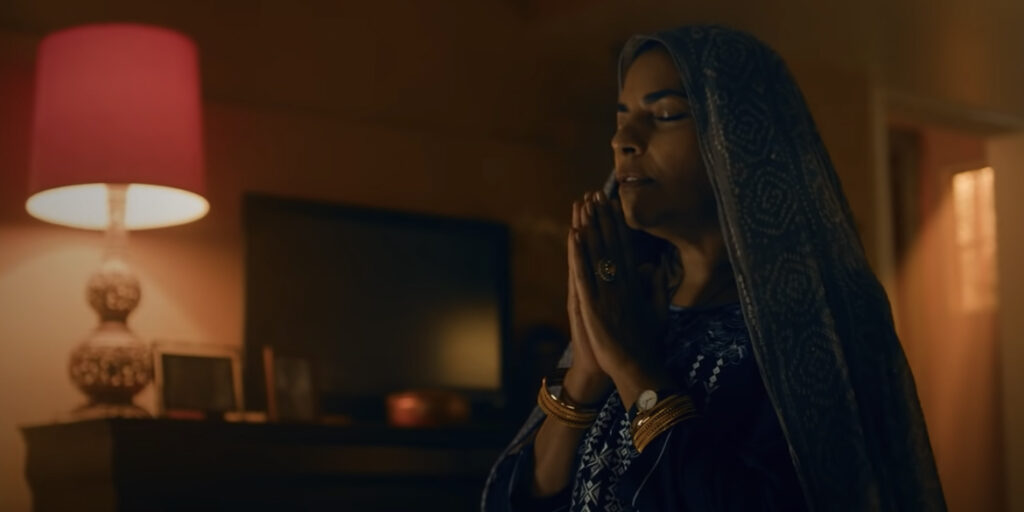 'Evil Eye' always emphasizes the close mother-daughter relationship Usha and Pallavi share. One never doubts that these two have been best friends since Pallavi's birth. It's also the film's strong suit, and unfortunately sometimes the only things it has going for it. It becomes the only constant throughout the storyline; they will always be there for each other.
The trope of old, dead boyfriends coming back to haunt you isn't anything we haven't seen before, and 'Evil Eye' is actively aware of that. No one ever attempts to make the plot something that it isn't. What was refreshing, however, was the 21st century emphasis the film gives. After Pallavi finds out about her mother's past experience, Usha assures her that none of this is her fault. It's a message that's always very obvious in films like these but is rarely ever expressed within it: you are never to blame for an abusive relationship. It's a tender, much-needed reminder, that oddly works very well in context without losing its credibility as a thriller. One could argue it actually strengthens it; Usha and Pallavi's relationship is once again the focal point, and in the end, only their faith in each other has the power to save them from anything that comes their way.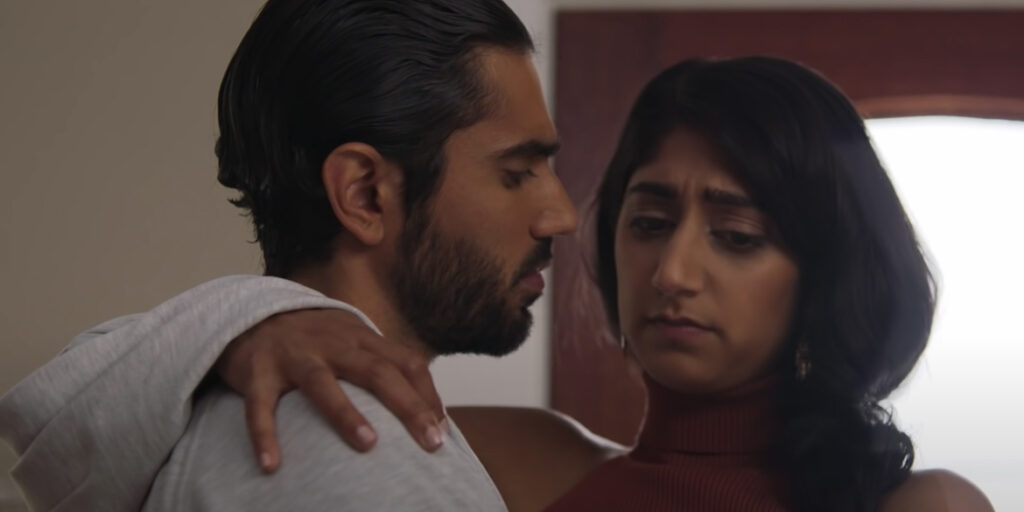 The main issue is that, while the storyline itself had potential, it takes too long to get there. At only 90 minutes, the build-up swallows up most of the runtime, which causes the big climax to feel rushed. And as a result, the ending is practically spelled out before you even get there. It's disappointing that a film succumbs to predicability in its final act, but at least that third act is short enough that you're not able to dwell on that predicability for too long. As a whole, 'Evil Eye' is gripping enough to hold you for those 90 minutes, but leaves you a bit empty in the end.
'Evil Eye' is part of the Welcome to the Blumhouse collection, and is available to stream on Amazon Prime as of October 13.