If you've been following the tv adaptation of the 1982 classic Creepshow since it started airing in 2019 then you know what a gem it is. With three seasons under its belt, and a fourth one announced, we're not short on the Creep's sinister stories. If you're looking to expand your Creepshow collection just in time for Christmas, look no further! Season 3 of Creepshow is coming to Blu-Ray and DVD on December 6th. 
To celebrate the physical release I thought it would be a good idea to highlight some of my personal favorite tales from the third season. The entire season is killer but I loved these three the most.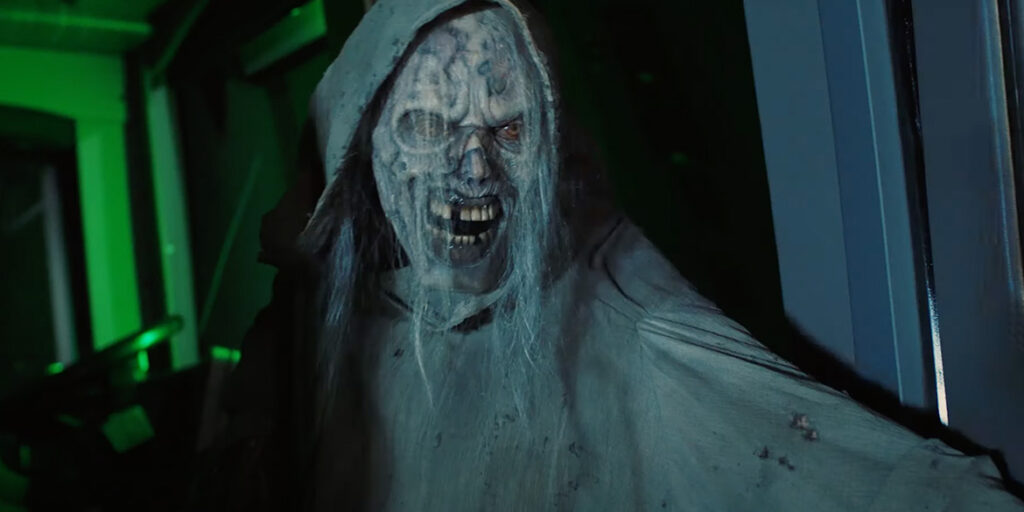 'Skeletons In the Closet' dir. Greg Nicotero & written by John Esposito
How can I celebrate the third season of Creepshow without bringing up this episode! As a sucker for horror references in other horror media and horror props and history, this episode was made for me. We follow the curator of an about-to-open museum dedicated to film props as he preps for opening day. Amongst his many unique memorabilia, many of which were acquired by his late father, are five supposedly screen-used human skeletons from cinema history (Poltergeist and Army of Darkness are examples). Nicotero and Esposito do a great job of blending comedy and horror in an episode that stands out as something by and for genre fans. With some good old-fashion blood and gore, plenty of lovingly crafted horror references, and an ending you know the Creep himself loves, Skeletons In the Closet is a quintessential entry into the Creepshow canon.
'Okay, I'll Bite' dir. & written by John Harrison
Be warned! This next episode while very good will not be pleasant if you have a fear of spiders. The protagonist of this episode, unlike you, has a deep love for his spiders. Elmer Strick is stuck in a prison full of crooked guards and inmates who have it out for him. His only friends are the spiders he has collected while locked away, including one very large one who lives in the brick wall of his cell. Before long things start to escalate and one of Elmer's spiders ends up squished in an act of revenge. This is a classic Creepshow tale involving a down-on-their-luck misunderstood protagonist and the lengths they will go to defend themselves. Elmer's one of the lucky ones because in his case he ends up transformed into a horrific mutated spider version of himself who gets revenge on his abusive prison guard. Insect body horror is a big feature for this one and the special effects team knocks it out of the park. John Harrison utilizes his Creepshow expertise to create something skin-crawling and somewhat powerful: be careful who you mess with or they could turn into a giant spider and devour you.
'The Thing's In Oakwood's Past' dir. Greg Nicotero & written by Greg Nicotero and Daniel Kraus
Horror combined with animation is such an underappreciated genre. There are so few examples of this that aren't episodes of cartoons or stop-motion (although stop-motion horror is incredible). What Nicotero gifts us with this episode is Creepshow gold. The story starts off pretty typical. A reporter and camera operator are sent to the town of Oakwood, Maine to cover the town's very weird history: in 1821 the entire population disappeared. Whilst interviewing the librarian they discover a time capsule with the year 1821 written on it. The mayor is going to open the capsule on Oakwood's 200th anniversary of the disappearance. Things start to go wrong fast when they realize the time capsule is most likely the reason the population disappeared 200 years ago, then 200 years before that, and so on. Something I love about Creepshow is the commitment to making sure people watching don't make the same decisions as its characters. Like opening an ancient time capsule full of bloodthirsty violent demons, for example. Once again Nicotero blows it out of the water. The animation offers a nice break in the season for something besides live-action, and we are treated to some top-notch animated carnage. It's also nice seeing the episode utilize a comic book style of animation, it suits the story well.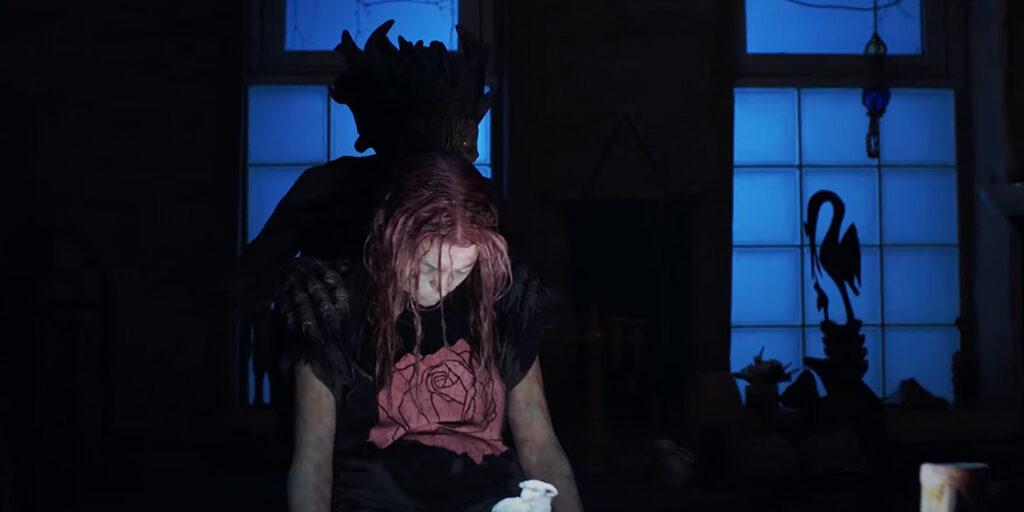 Creepshow is by and for genre fans. Since its premiere in 2019, it's lived up to its predecessor and then some. Each episode this season uses the talent it has on and off-screen to craft relevant stories that are supported by solid writing and lush and campy production design. And what would Creepshow be without bookends by our favorite Creep whose always around to lend a helping hand…or not. 
I only covered three out of twelve tales (two tales per episode) in this season of Creepshow. There is so much more to see and get spooked by, plus plenty of goodies, on the physical release of season 3. Some of the extras include Amazon's [email protected] Panel Interview with Greg Nicotero, Mattie Do, Rusty Cundieff, Michael Rooker, and James Remar, moderated by Entertainment Weekly's Clark Collis. Plus behind-the-scenes raw footage, a comic art booklet, and a behind-the-scenes photo gallery. 
The six-episode season is directed by Rusty Cundieff ("Chappelle's Show"), Greg Nicotero ("The Walking Dead"), Joe Lynch (Mayhem), Jeffrey F. January ("The Walking Dead"), John Harrison (Tales from the Darkside: The Movie), and Axelle Carolyn (Tales of Halloween). The series stars Ali Larter ("Heroes"), Justin Long (Jeepers Creepers), Anna Camp (Pitch Perfect), and Ethan Embry (Sweet Home Alabama). The DVD and Blu-ray will be available for an SRP of $34.97.
Season 3 of Creepshow is being released by RLJE Films and will be available to purchase on December 6th, 2022
Check out the trailer below!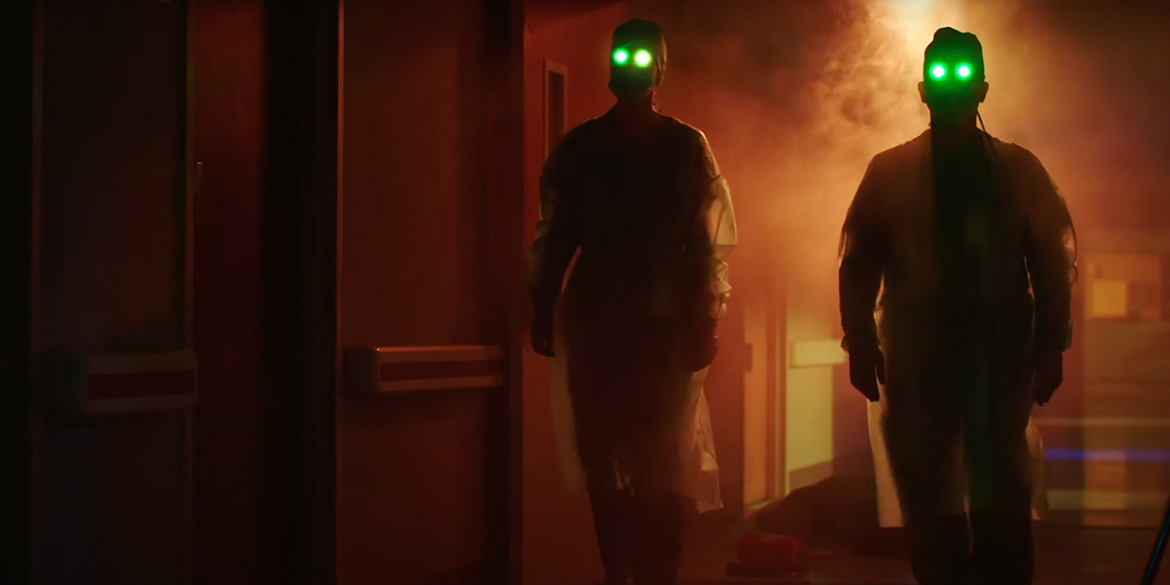 Creepshow Season 3 Rating