As many horror fans know Brea Grant has been on a tear as of late with projects like 'After Midnight,' '12-Hour Shift' and she'll be co-starring in the slasher flick 'The Stylist' which comes out later this year. 'Lucky' was originally set to debut at SXSW 2020 and has now found at home with Shudder this March.
'Lucky' is the sophomore feature from Iranian-American filmmaker Natasha Kermani (Imitation Girl).
"Lucky is a film that peers through the looking glass, into a surreal version of our own world. It is a genre story with real-life horrors just below the surface. It is a story that needs to be told now.Brea's script has created a world that is a nightmarish parallel to the one we live in, close enough to feel terrifying when it all starts to unravel." said Kermani.

Home invasion horror by way of a time loop mystery, 'Lucky' is a uniquely nightmarish, darkly funny, and timely slasher, and a thrilling addition to the Final Girl genre. The film stars Grant alongside Dhruv Uday Singh (Good Trouble) and Kausar Mohammed (East of La Brea, What Men Want), and is produced by Patrick Ewald, Chelsea Davenport, and lensed by Julia Swain.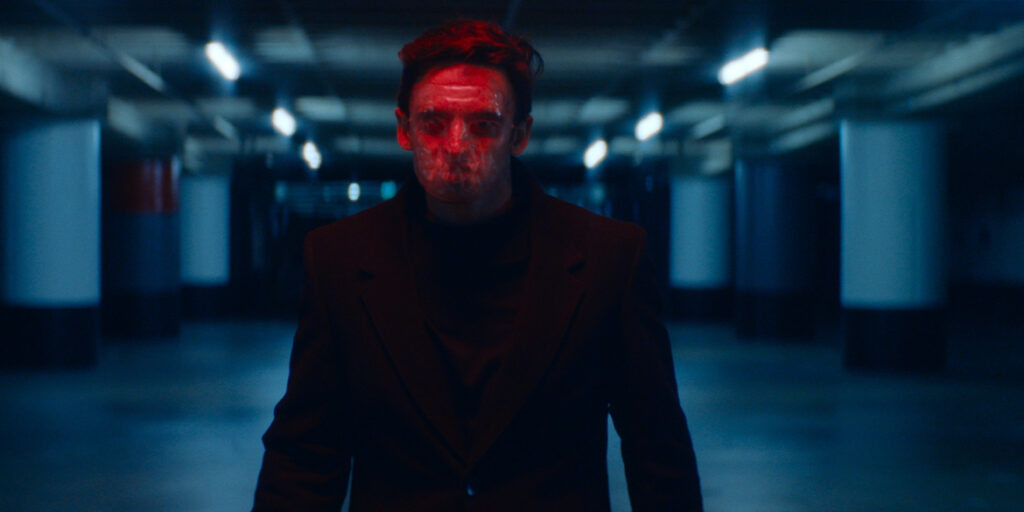 SYNOPSIS: Life takes a sudden turn for May, a popular self-help book author, when she finds herself the target of a mysterious man with murderous intentions. Every night, without fail he comes after her, and every day the people around her barely seem to notice.
With no one to turn to, May is pushed to her limits and must take matters into her own hands to survive and to regain control of her life.
'Lucky' is an Epic Pictures and Dread Presents production.