'Slayers' is produced by first-time producer Abigail Breslin alongside Daniel Cummings, Levin and Robert Dean. The horror-comedy also stars Thomas Jane along with Kara Hayward, Malin Akerman and Lydia Hearst.
Kick-ass vampire slayer, Elliot Jones (Thomas Jane), made it his life's mission to take revenge on the bloodsuckers who murdered his teenage daughter. After years of tracking them, he has finally reached their secret and hidden base. But to get to them he will need to use a motley crew of social media superstars. Enter 'The Stream Team': party-girl Jules (Abigail Breslin), gen-z pro-gamer Flynn (Kara Hayward) and their team of trend-makers and breakers! With a hundred million-plus combined followers, they have attracted the attention of reclusive billionaire Beverly Rektor (Malin Akerman), who invites them to party at her multimillion-dollar vacation compound.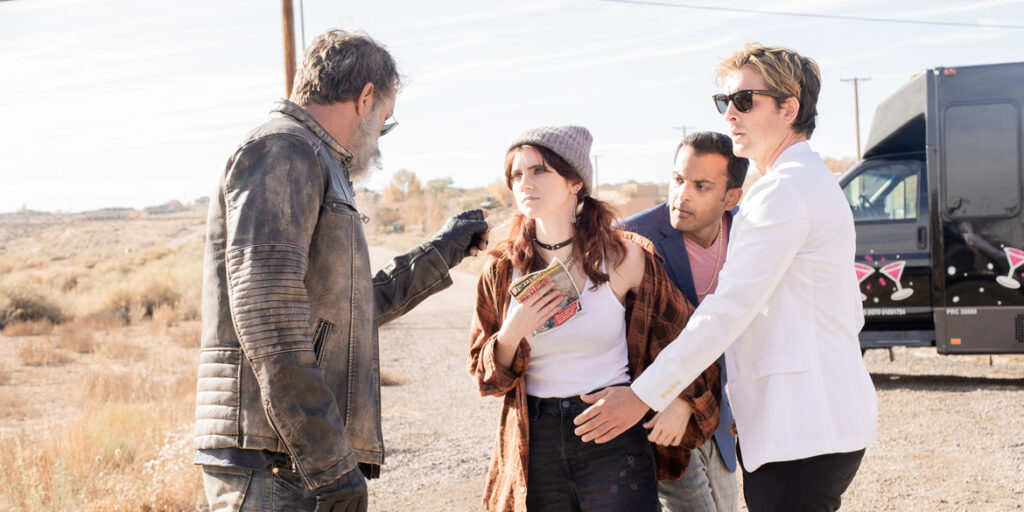 They soon discover these rich people are none other than the ancient vampires that Elliot Jones is chasing. When the team is being held captive in a house of horrors to serve the vampires plan to take over the world, Elliott is their only hope of survival. As he links up with Flynn, a slayer in her own right, will he take down the vampire hoard and save The Stream Team?
"I'm beyond thrilled to work with the visionary team at Highland and The Avenue, supporting my unique vision for this insane spin on classic horror!" said writer/director K. Asher Levin
"I think Slayers is going to be a vampire movie with a big bite and I'm proud to be a part of it," noted Thomas Jane.
'Slayers' will be in theaters, On Digital and On Demand October 21, 2022.