It's rare that my feelings on a trailer can go from "nah, not for me" to "hell yes count me in!" in less than 2 minutes, but the trailer for upcoming Shudder exclusive Sorry About The Demon took me for that ride. At the onset it looks like pretty standard romantic drama/break up movie fare but it doesn't take long for the demons to kick in. Writer/director Emily Hagins (Scare Package, My Sucky Teen Romance) leans all the way into charming horror comedy in this one and given that her segment 'Cold Open' was one of my favorites in Scare Package I'm ready to see what she's done with this one. Coming out in the emotional abyss between Christmas and Valentine's Day this might be the perfect movie to remind us that sometimes it takes a demon possession to remind us what is really important in life.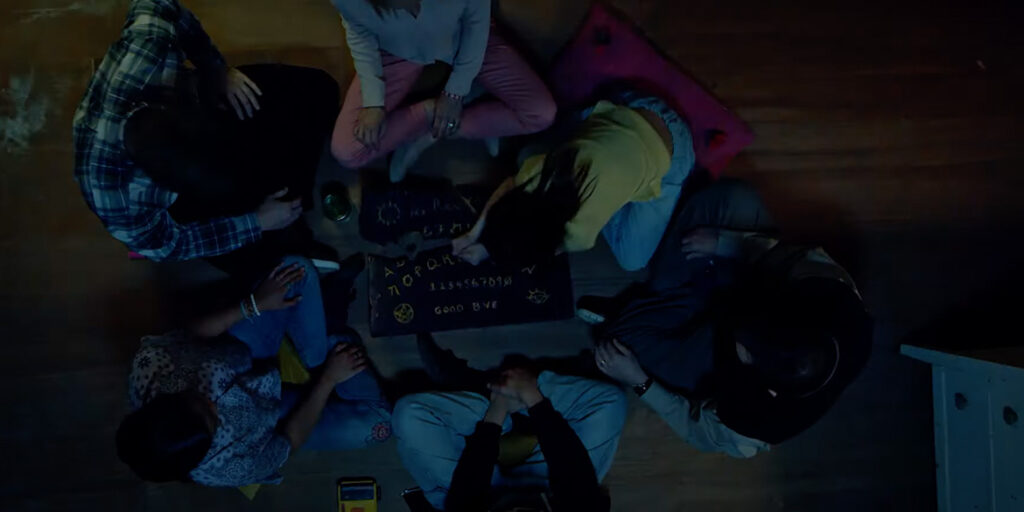 Synopsis:
What's worse than getting dumped? For Will, it's finding out that his new place is haunted. Now faced with a quarter-life crisis and a house full of spirits, Will must figure out how to make things right with his ex-girlfriend AND banish the sacrifice-seeking demon residing in his house.
'Sorry About the Demon' premieres January 19 on Shudder.