It's Toxie, like you've never seen him before! Super7 is taking pre-orders for a rad Toxie figure and we have some more details.
With translucent green glow-in-the-dark injection and UV reactive color changing paint, this ULTIMATES! figure will have three different looks, as if Toxie is reacting to climate change! His standard appearance features bright neon paint, and in sunlight, Toxie will almost instantly change to an angry red! In the dark, he will glow a menacing green!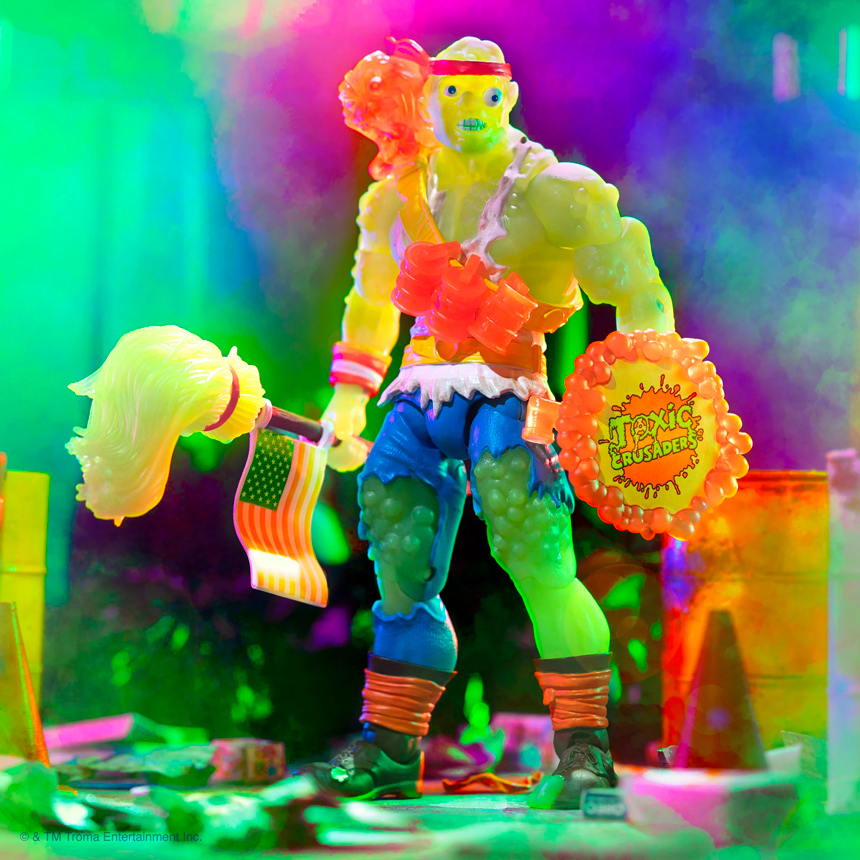 The Radioactive Red Rage Toxic Crusader ULTIMATES! figure comes with interchangeable heads and accessories, including a belt with grenades, a mop with a clip-on flag, and a translucent orange Toxic Crusaders branded shield. Your ULTIMATES! figure will come packaged in a deluxe slip-case style box, and is expected to ship in early 2022.
Credit: Super7