Sophie Thatcher returns to SXSW with a new short that is part of Screen Gems new short film initiative from Sony called Scream Gems' Horror Lab.
'Blink' celebrated its World Premiere at SXSW tonight as the first short film to be greenlit under Scream Gems, a product of the new partnership between Screen Gems and Scott Glassgold's management and production company, Ground Control.
Directed and written by Spenser Cohen and starring Sophie Tatcher from Showtime's acclaimed 'Yellowjackets' and the sci-fi fantasy thrilled 'Prospect' that debuted at SXSW in 2018. This first-of-its-kind short film ignites the initiative of identifying up-and-coming director talents and developing high concept horror films through proof of concepts.
After being violently pushed from a window, Mary (Thatcher) wakes up in the hospital, almost completely paralyzed. Trapped inside the prison of her own body, Mary's only way to communicate is by blinking her eyes. Whenever an actor or actress is asked to carry a scene or film without being able to vocalize their part and rely solely on another sense it is fascinating to see if they can pull off an intriguing performance that is effective and helps push the story along.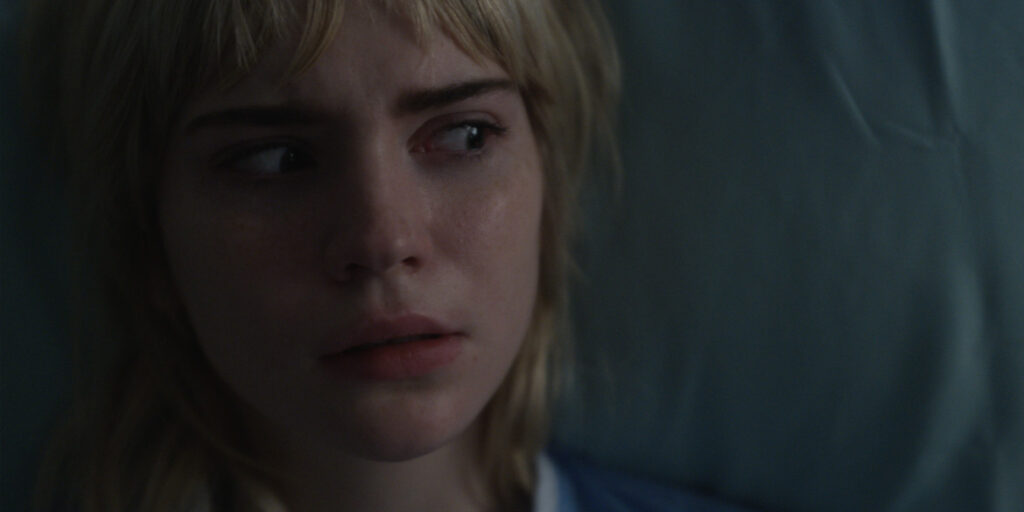 Thatcher is able to achieve this feat while also making the viewer fear for her life and provide tension in the viewing experience. Her performance is helped with some clever shots by director Spenser Cohen by showing what is taking place inside the hospital room with reflections in her eyes. It is here when we realize something more sinister may have caused her accident and it is not as cut and dry as it may seem. The short consist of only two primary actors and one cannot speak. It relies heavily on the push and pull between Thatcher and Alicia Coppola who plays the nurse opposite of Thatcher and bares the brunt of the forces at play. But when strange things begin happening around her, she realizes it may be too late to stop it.
Even with the short run time Cohen finds a way to provide mystery and a moment of white knuckle suspense before the reveal.
Overall I thought the film was well crafted and I am excited to see companies like Sony / Screen Gems provide another outlet for short filmmakers to find a home to display their talents to larger audiences. These short film often times are calling cards for directors and actors to hone their craft or even use it as a spring board for a future feature film. It is important to continue to push the short form filmmaking that we have also seen other companies like Gunpowder & Sky do with their ALTER platform and Crypt TV.
I am excited to see where the program goes and curious to learn more about the curation of the films.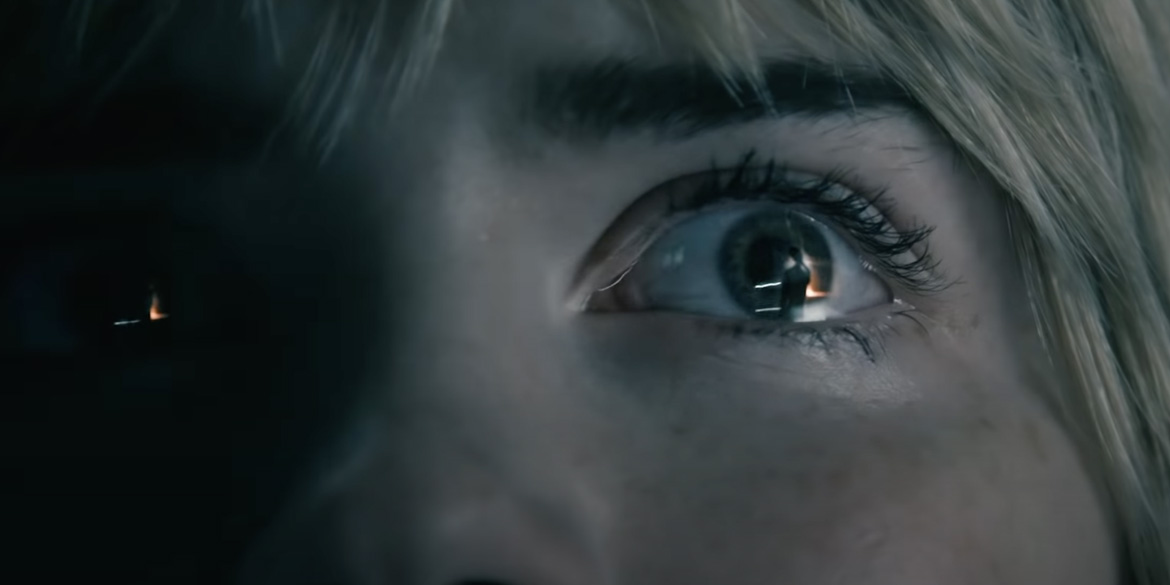 SXSW 2022: Sophie Thatcher Provides Tension Without Saying a Word in the Midnighters Short Film 'Blink'