The original book from Walter Tevis in 1963 explored a lot of themes that are still relevant today. Which is remarkable, and maybe a bit sad, but also made it easier to adapt for a modern audience. Unlike the 1976 film that stared David Bowie, this take on 'The Man Who Fell To Earth' has been adapted into a series coming April 24th to Showtime, and we were lucky enough to catch the first two episodes at SXSW followed by a Q&A with some of the cast and director Alex Kurtzman. The series stars Chiwetel Ejiofor, Naomie Harris, Clarke Peters, Bill Nighy and  Jimmi Simpson.
Ejiofor portrays Faraday, 'The Man Who Fell To Earth.' The series follows his journey after he crashes down deep into the oil fields of New Mexico with a mission: to find the one woman on earth who can save his species. Together they discover in order to save his world, they must first save ours. This is where a lot of themes from the 1963 book come into play. Including climate change, prejudices and the fear of isolation and loneliness, something we can all relate to coming off a pandemic. It shows that together we can achieve greater things than if we are pulled apart. At the core of the series that is the message that resonates with me the most. But there are many lessons to learn along the way.
Producer Jenny Lumet and director Alex Kurtzman discussed how it was to write about exploring social issues and themes of isolation during a time the world was going through a pandemic.
"…the theme of loneliness and the disconnection from self, we always thought we were writing a show about the three loneliest people  that lived on many planets and the journey they had to take to get back to themselves and to find each other." said Lumet. And addressing urgent topical issues was an added blessing but we thought we were writing about something very human and it turned out that this material could hold all those things."
Credit: Aimee Spinks/SHOWTIME

Director Alex Kurtzman added, "It's a timeless novel and in some ways a timeless film, the film and the novel are very different in a lot of ways. What Tevis did was ask questions that every generation ask over and over and over again it just happens that our generation feels like its at a particular inflection point – and when we started writing this it was early 2018, so it was before COVID, and we had four or five scripts at the time the pandemic started and we stopped, because everything stopped, and it gave us an opportunity to really go deep and think deeply about what was going on in the world around us at a particularly crazy time. At the beginning as we all know, we didn't know if stepping outside our houses was gonna mean we would be dead. That was quite a place to be writing from. Because we were all trying to make sense of what was happening. I think the purpose of art and storytelling is to do that and Tevis certainly did that and we inherited such incredible source material. But it was our responsibility to ask the same questions and find different answers given where we are now."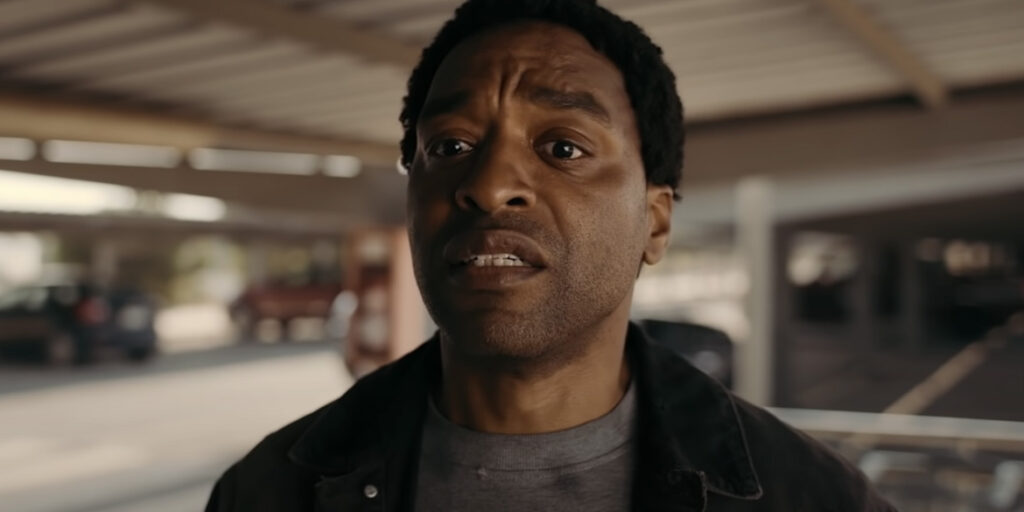 Much of the scenes in the first two episodes are the push and pull between Naomie Harris (Justin Falls) and Chiwetel Ejiofor (Faraday.) We get to know each character and realize that while they are both very different and actually need one another. A similar situation occurred off screen as well in the approach both actors took for their roles on the series. It was in these differences that actually seemed to add to the performances on screen. Harris came off as very strong, authentic, raw which translates into a riveting performance. Perhaps because of her approach:
…really interesting (question) actually because Chiwetel and I work very differently." says Harris. "He's incredibly cerebral and everything he does is given tremendous amount of thought and he loves to rehearse and to discuss. I'm the complete opposite. I'm all about jumping in and seeing what happens in the moment. Then really leaning heavily on Alex to direct me to where I need to be. Actually think that ultimately it works. Because our characters are coming from such completely different polarized kind of worlds."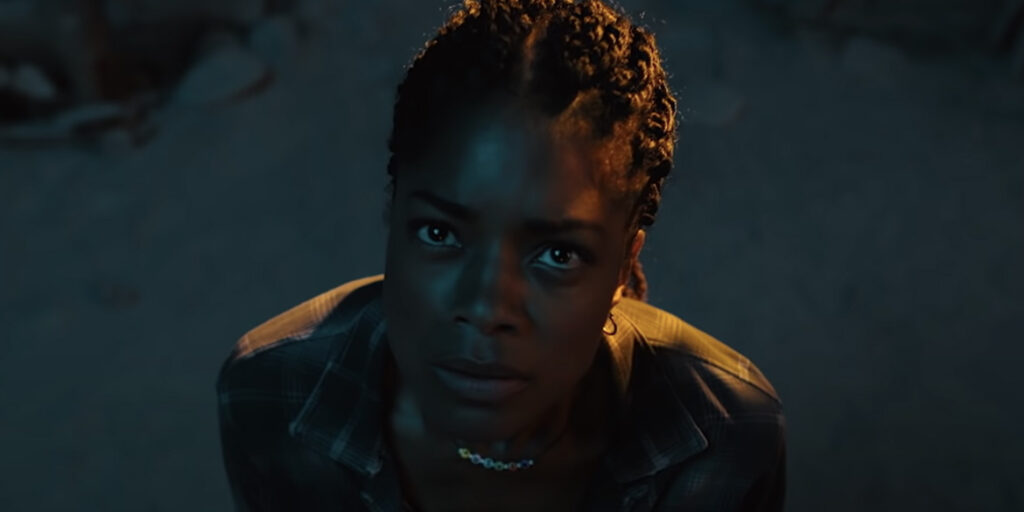 While Chiwetel gives an equally thrilling powerhouse performance as an individual trying to navigate this strange new world in order to save his own.
Alex Kurtzman explains, "…your different styles were what made that magical thing happen. I was the beneficiary of that every day on set. So Chiwetel and I would meet on weekends and break the text down to understand what we were doing. Every line, detail, movement was scrutinized to the Nth degree. He would say 'For me to understand how he I'm going to move, I have to understand how I moved on Anteia. What's the difference in gravity, because once I internalize that physicality I'll know what I'm doing here (on Earth.)'

Naomi really was amazing because, I like Chiwetel, like to prepare everything, and the thing she said to me in the beginning was, the one thing I ask of you is please let's not rehearse. If I'm going to trust anyone it's going to be Naomi Harris, so we'll see what happens. I was so moved by it, because there is this amazing moment where the characters become the actors and you hand it off to them and its not yours anymore, and I felt that transfer happen. From the first day I felt like I was getting a lesson everyday the immediacy from Naomi and it kept me on my toes because then I could understand that while I wanted to protect all of the things we had rehearsed i was willing to throw it away in the moment when Namoi came in with something better and that was really special."
Episode one is about establishing the strange relationship between Justin Falls and Farday and by the time we get to the end new more menacing characters are introduced.
After the shocking discovery that The Mission is far more complex and dangerous than Farday believed, and the only human who can guide him abandons him to protect her family and her sanity, Faraday must go it alone or die trying.
'The Man That Fell To Earth' made its world premiere at SXSW and will be debuting on Showtime April 24th.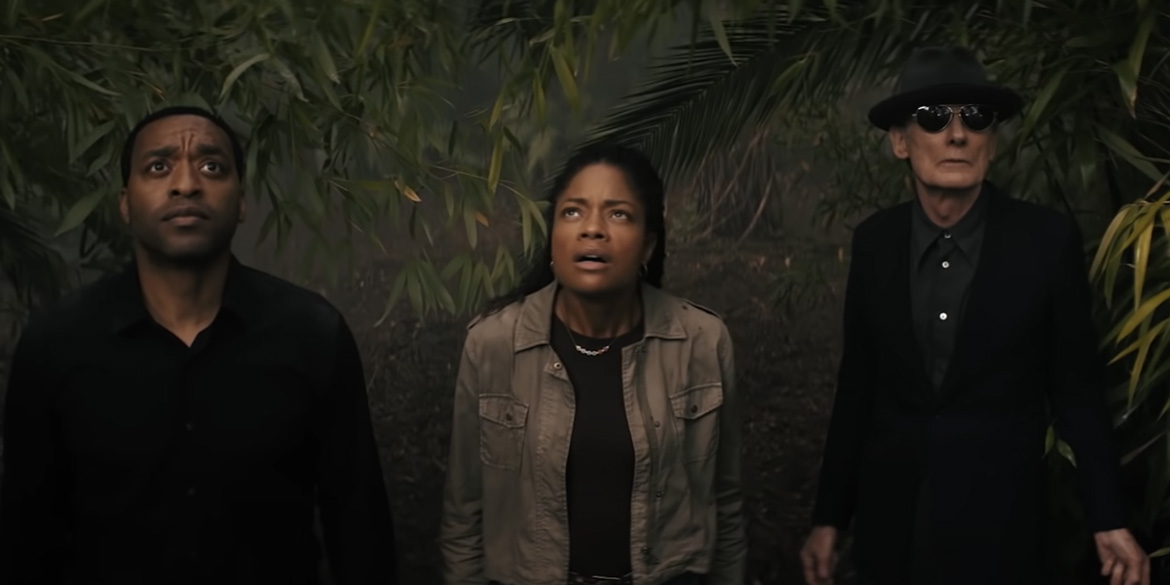 SXSW 2022: 'The Man That Fell To Earth' is Full of Mystery, Intrigue and Tackles Modern Day Issues with Sci-Fi Storytelling