Herman, Lily, and Grandpa Munster are back and headed to the big screen! Written and directed by Rob Zombie, he says this has been a project he was chasing for many years that's finally coming to technicolor life.
Zombie is well known in the horror community for his blood-soaked and chaos-infused films like House of 1000 Corpses and 31. But for The Munsters he promises a family-friendly film more aligned with the original show. In a conversation with EW Zombie says "Yeah, it's 100 percent in the spirit of the show," he continues "I didn't want it to be different. I wanted to totally retain the vibe that it had in the '60s."
The Munsters originally ran from 1964 to 1966 and over the years has gained and retained a devoted following of fans, horror and otherwise. The biggest difference about this iteration of the monster family is that Zombie's version will be in full color.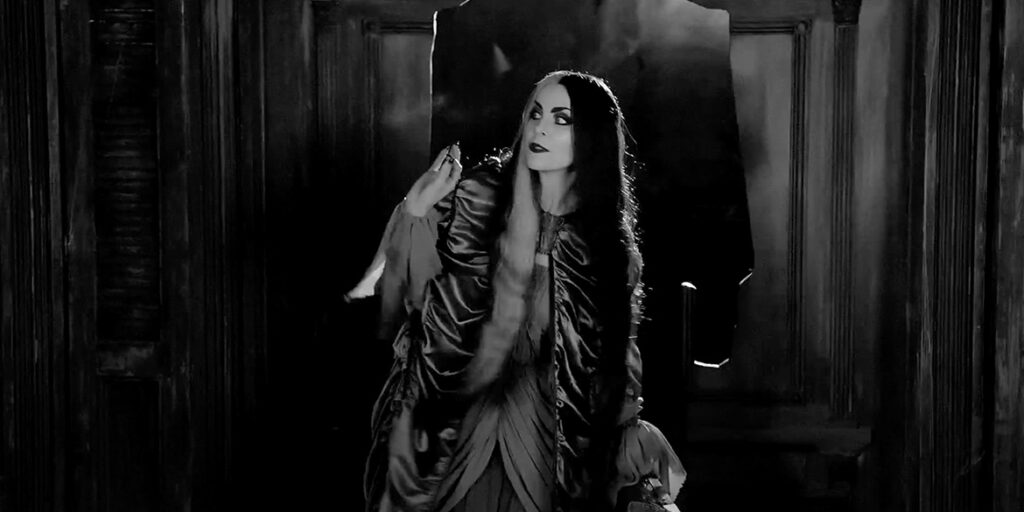 "I knew that if I went in and demanded 'This movie's going to be in black and white or forget it!' we would not be talking about the Munsters right now, because it would have never happened. I guaran-f—ing-tee it," Zombie says, "But what I did do is I made the colors sort of hyper-real. I noticed when the actors were in their makeup and they were just walking around, getting lunch or whatever, they looked like cartoon characters come to life. They were just so insanely colorful. I was like, I have to light the movie in the same fashion. It really seemed at all times like a live action cartoon, which was really exciting."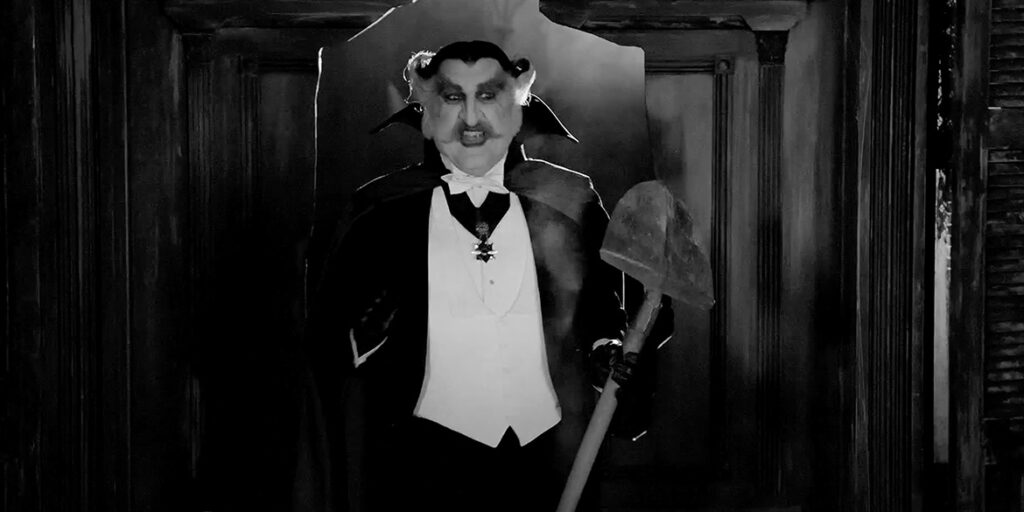 It's obvious that Zombie has a lot of love for The Munsters. That of which is clear in the teaser which features a partially recreated version of the show's original title sequence. Zombie's films are almost always passion projects made with his close friends and collaborators, and The Munsters is no different. Featured are Jeff Daniel Phillips playing Herman Munster, Sheri Moon Zombie portraying Lily Munster, and Daniel Roebuck as Grandpa. Rounding out the cast is Catherine Schell, Sylvester McCoy, Jorge Garcia, Richard Brake, and Cassandra Petersen (yes, THE Elvira herself).
The Munsters is being distributed by Universal 1440 Entertainment and is set to hit theaters and streaming this fall.
Check out the trailer below!