Premiering at SXSW,'Witch Hunt,' written and directed by Elle Callahan, felt very relevant to the times we live in today. It was a reverse social commentary for those seeking asylum in the United States and being persecuted against. Claire, played by Gideon Adlon (BLOCKERS) struggles with her family sacrificing their safety to help strangers and new whether or not she supports new laws being put into place against witches, it's hard not to ask yourself, "What would I do?"
SYNOPSIS:
In a modern America where magic is real and witches are persecuted by US authorities, teenager Claire and her family are part of an intricate network that helps these women escape across the border to seek asylum in Mexico. However, when their mode of transport is disrupted by federal witch hunters, trouble befalls the family as they struggle to hide two young witches within the walls of their home. As witch hunters close in and strange magic begins haunting the family, Claire discovers that she may have more in common with these witches than she could have ever imagined.
Momentum Pictures will release the thriller/horror film, WITCH HUNT in Theaters, On Demand and Digital on October 1, 2021.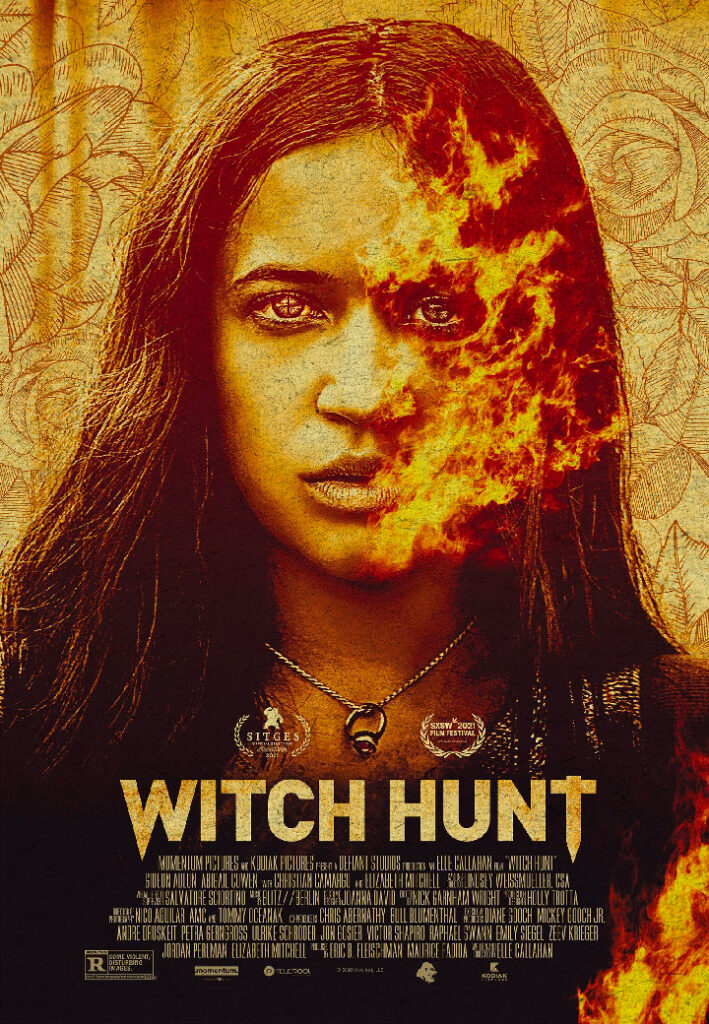 SXSW 2021 REVIEW: 'Witch Hunt' Uses Modern Day Witches to Talk About Real Social Issues