Inspired by the spirit of the 80's films and music, Blood Machines is a 50-minute science-fiction film written and directed by Seth Ickerman, scored by the synthwave artist Carpenter Brut. Blood Machines is the sequel of the music video Turbo Killer, their first collaboration. Shot in late 2017, the film is currently in post-production.
Blood Machines was made possible thanks to a first Kickstarter campaign which took place around Christmas 2016. This success came as a huge surprise to the filmmakers. When the directors pitched the project before the campaign, many people responded: "It's too crazy for a short film", "Synthwave is such a small phenomenon", etc. Even with the success of the campaign, the mountain was not that easy to climb.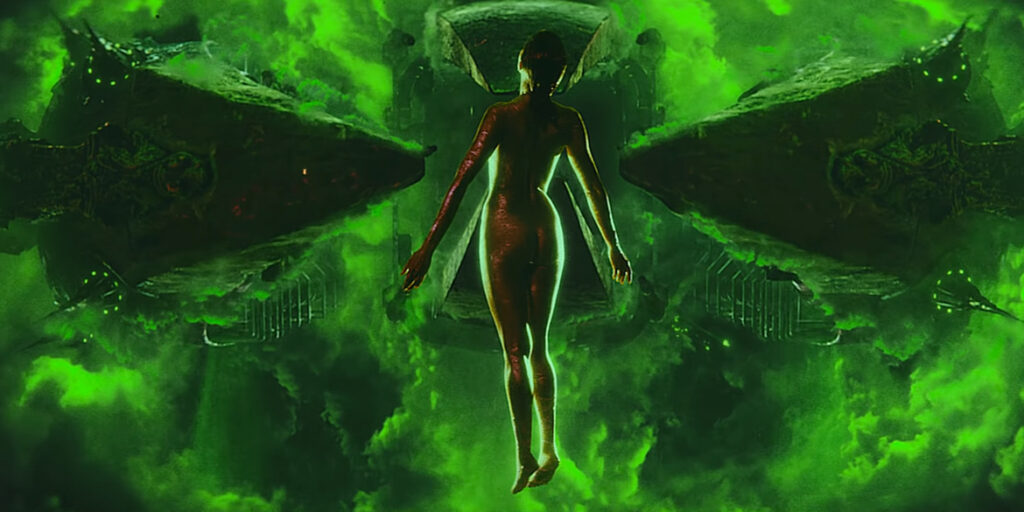 Used to making movies in their garage, the directors' experience was useful as they put their hands to work and surrounded themselves with passionate people who did a lot with very little. The sets, sometimes huge, required several months of work during the summer 2017.
Surrounded by a highly-motivated team, the directors worked hard on each scene and managed to shoot enough material to make a longer film than expected. So Blood Machines which was supposed to last only 30 minutes at first is now 50 minutes long.
Unfortunately we don't know the Shudder release date for the project just yet – but one would expect soon. Until then check out the trailer, synopsis and poster below.
ABOUT THE FILM:
Two space hunters are tracking down a machine trying to free itself. After taking it down, they witness a mystical phenomenon: the ghost of a young woman pulls itself out of the machine, as if the spaceship had a soul. Trying to understand the nature of this entity, they start chasing the woman through space…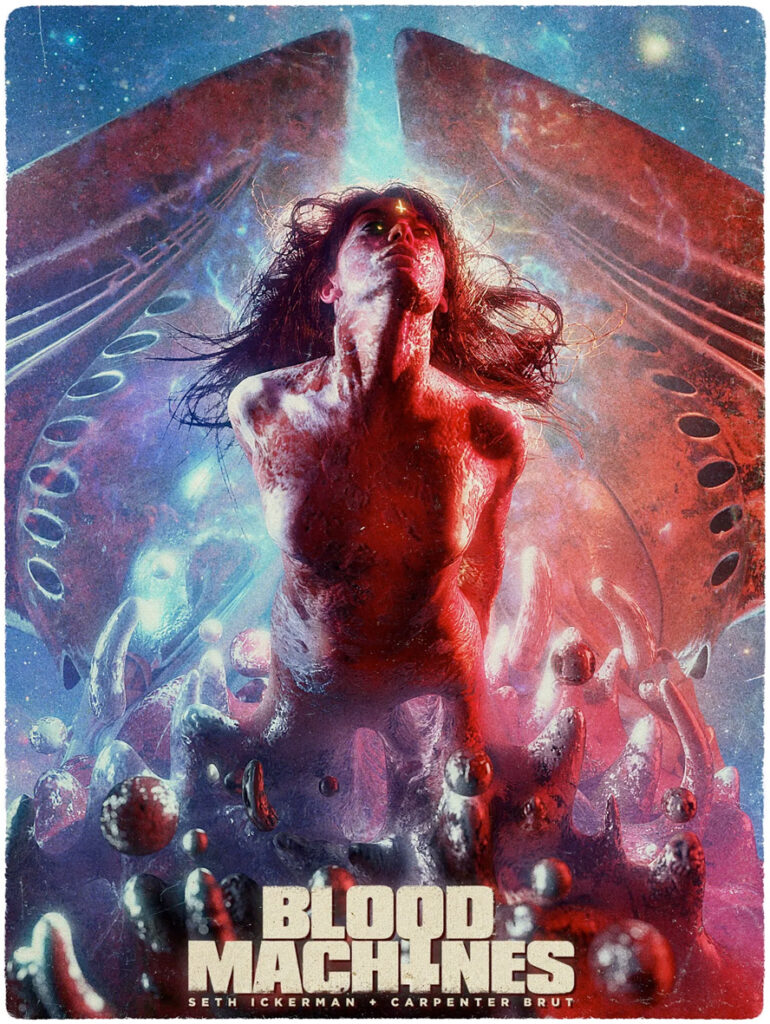 Source: Blood Machines