As any good time should, 'All My Friends Hate Me' opens with the sweet, soulful sounds of Michael McDonald, some groovy piano, and a little synth action. I'm talking about the 1979 Doobie Brothers hit, "What A Fool Believes."
It's a song about a man who can't let go of a fantasy, namely that a woman he loves will come back to him. Even though we the listeners (and The Doobie Brothers) know this poor schmuck is simply indulging himself, and the woman has moved on. It's a useless act of wishful thinking — and self-sabotage.
The needledrop sets the stage for Pete (Tom Stourton), the poor schmuck of 'All My Friends Hate Me.' What initially would seem like just an attention-grabbing earworm gives us a lot of information about Pete's mindset as he heads into a weekend of social anxiety and fantastical thinking.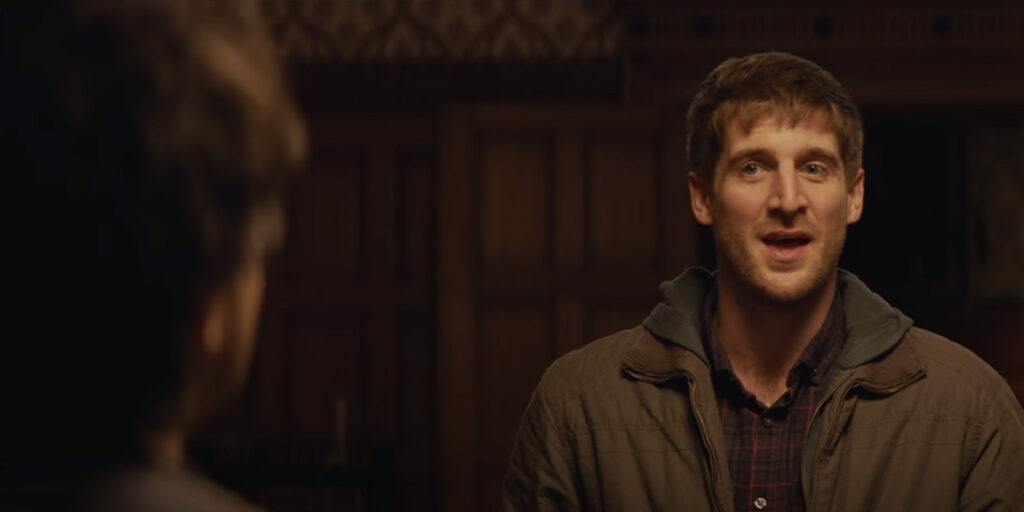 It's Pete's birthday, and he's on his way to what should be a weekend of fun with his old university friends. Instead, he can't help but feel, well, hated. His friends invite an eccentric stranger to his birthday hangout, share inside jokes amongst each other, and seem to take every opportunity to take a jab at him. He starts to believe that there is some elaborate plot against him. ("What a fool belieeeeves / He seeeeeees.")
Pete arrives to the weekend bash locale — a lush manor in the country — to no friends. He waits on the couch, sadly sipping beer and waiting for the friends who forgot about him. It's almost the makings of a whodunnit: the big, sprawling mystery house, an incoming crowd of old buddies that might each have a motive for wrongdoing. (What wrongdoing, exactly, we don't know. Pete is an unreliable, though painfully relatable narrator.)
Once his friends do arrive, he feels burned by their lateness. But in reality: they left him a note of their whereabouts, he just didn't see it.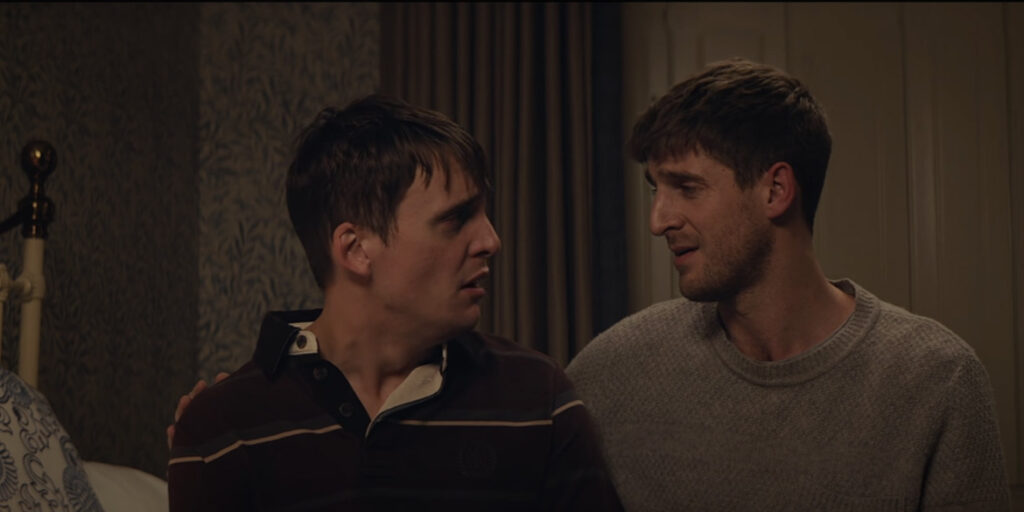 Though increasingly odd, classically horror-leaning events are written into 'All My Friends Hate Me,' it's the anxious moments that stand out. Director Andrew Gaynord and co-writers Tom Stourton & Tom Palmer effectively tap into the specificity of the awkward, humbling, "think about it every day for the next twenty years" nature of self-inflicted and objectively comedic spiraling. After newly invited house guest Harry (a delightfully offbeat Dustin Demri-Burns) notices chemistry between Pete and old flame Claire (Antonia Clarke), Pete breaks it to his girlfriend that he used to hook up with Claire — only issue? They already had this conversation years ago. Later in the film, a friend makes a comment that could be referencing a bad joke Pete made earlier in the weekend. Pete responds: "That was a joke, George!" George (Joshua McGuire) says: "What was?"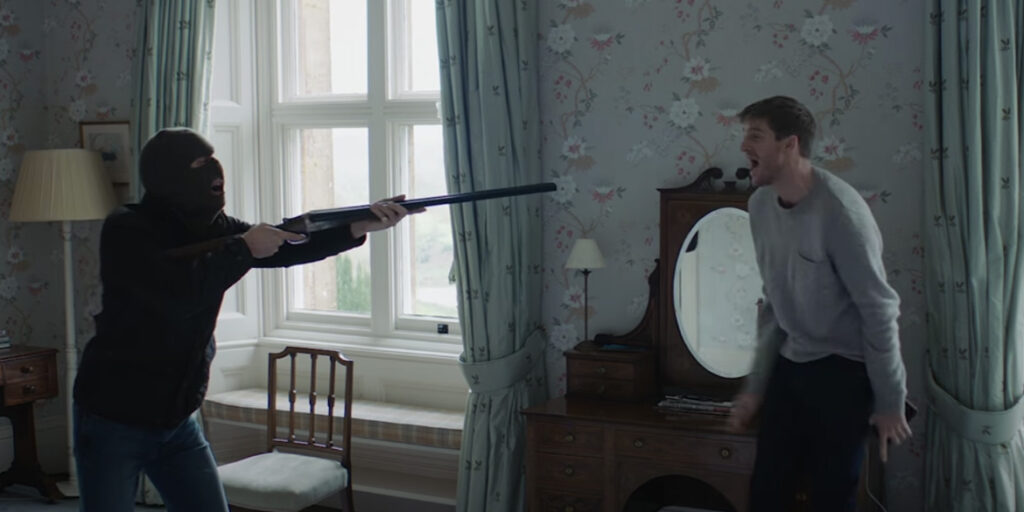 All cringe-worthy pieces assembled the film's horror, though maybe a little minimalist, is in its familiar nightmare scenario: "What if all your friends actually…didn't like you?" That question is also symptomatic of social and generalized anxiety: the overthinking, the low-level paranoia, the insecurity involved in such a fear. The irrational belief that everyone is looking at you, or everything is your fault, or everyone is specifically disappointed in you. 'All My Friends Hate Me' therefore pinpoints a horrible reality: that there might only be a fine line between moments of anxiety and self-absorption.
In the case of poor Pete, he's probably just an anxious, insecure, maybe even narcissistic guy who can't quite relate to his university friends anymore. Based on the humiliating conclusion of the weekend, his friends think as much. Still, there's a possibility they still accept him — they put on a good time, after all. Now he has to accept himself.
'All My Friends Hate Me' is in theaters now, and available on digital beginning March 25th.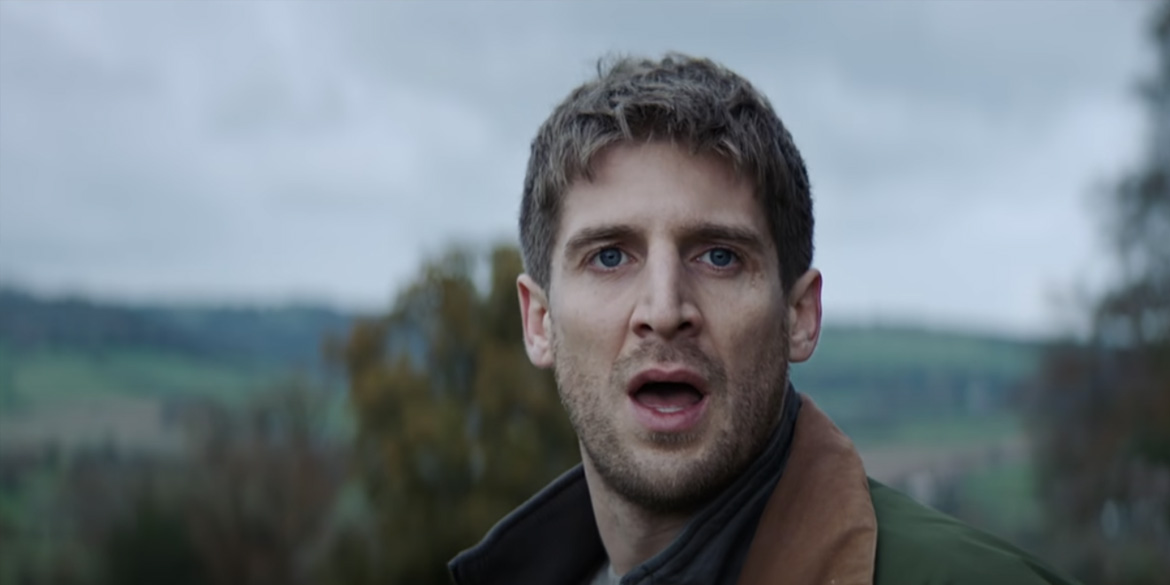 REVIEW: 'All My Friends Hate Me' is a Relatable Story of Social Anxiety