Halina Reijn's new movie from A24 tore it up at SXSW and we can now share the official trailer which is a ton of fun. In what was easily the most rambunctious screening at SXSW 'Bodies, Bodies, Bodies' is the type of movie you want to see with an audience.
It takes place when a group of rich 20-somethings plan a hurricane party at a remote family mansion, a party game goes awry in this fresh and funny look at backstabbing, fake friends, and one party gone very, very wrong. The film stars Amandla Stenberg, Maria Bakalova, Myha'la Herrold, Chase Sui Wonders, Rachel Sennott, with Lee Pace and Pete Davidson.
The film is loaded with terrific performances that play up their similar characters and really breathe unique life into them all. With every beautifully crafted line of dialogue, a new scathing hit on the Gen Z crowd that will surely adore the film the most. In particular, Davidson and Sennott are comedic stand-outs each offering some of this years best line reads.
Check out the trailer and poster below. Then see it in theaters August 5th.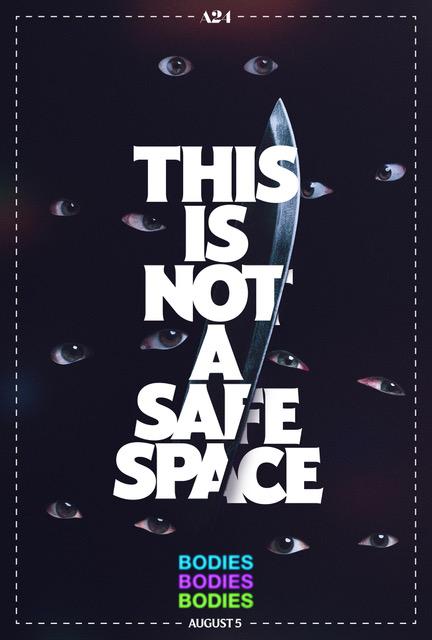 SXSW 2022: BFF's Get Toxic and Murder Hungry in the Hilarious Whodunnit in 'Bodies, Bodies, Bodies'