January can be a bit of a drought when it comes to new horror but Netflix is planning to keep us plenty spooked with 'Archive 81.' This eight episode series is loosely based on a podcast by the same name and the new trailer has me ready to add it to my queue! It is set in present day and we'll also be treated to some 90s vibes as a video archivist is enlisted to go through the fire damaged tapes of a young woman documenting some strange, cult-like activity in her apartment building in 1994. And of course, these tapes can't be moved, he absolutely must do his restoration work in the creepy, isolated location where the tapes are currently stored. For me this trailer feels like it lives somewhere at the intersection of 'The Ring', 'Rosemary's Baby' and 'Session 9'. Depending on how you felt about 'Malignant' you might also be excited to hear that James Wan's Atomic Monster is credited with production on this one. Check out the trailer here and let us know what you think!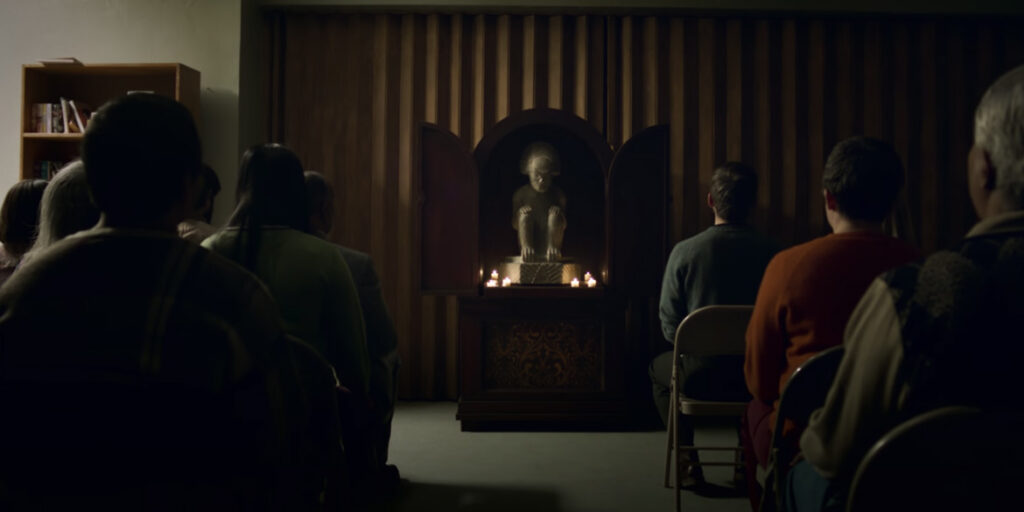 'Archive 81' comes to Netflix on January 14th.
Synopsis
'Archive 81' follows archivist Dan Turner (Mamoudou Athie), who takes a job restoring a collection of damaged videotapes from 1994. Reconstructing the work of a documentary filmmaker named Melody Pendras (Dina Shihabi), he is drawn into her investigation of a dangerous cult at the Visser apartment building. As the season unfolds across these two timelines, Dan slowly finds himself obsessed with uncovering what happened to Melody. When the two characters form a mysterious connection, Dan becomes convinced he can save her from the terrifying end she met 25 years ago.