Scott Beck and Bryan Woods were 11 years old, in 6th grade, when they first met in their hometown of Bettendorf, Iowa. It was then when they found out they both owned VHS camcorders and were making stop-motion animation videos with action figures. This spurred a lifelong friendship that would lead them to start making short films as they got older.  Their love of film helped them cultivate a group of friends to make features with on micro-budgets sometimes as low as $50 that they would screen at local art house theaters.
"Iowa is a place we go back to, to be creative. Because LA… is such a bubble, it's such a movie town. You get wrapped up and immersed in the business and it's so fun to go back to Iowa to write or create because it feels like it is a slice of real world and real people… We are very proud of our hometown." said Bryan Woods about working in both his home state of Iowa where the duo first met.

"I think a lot of the people we grew up with piecemeal their way into the movies that we write. The blue collar nature of a town we grew up in, in Iowa. Those are things that feed their way into the stories and character DNA that we gravitate towards. We keep saying our interest is where the ordinary meets the extraordinary and you feel like something that happens in your own backyard feels bigger than life and the inception point is through the characters and they need to be grappling with the same everyday issues that are incredibly relatable around the entire world so those two worlds I feel like exists at least in our small town that got our imagination going as kids." responded Scott Beck.
So how does a pair of writers that have known each other for so long work together on projects? Do they find individual strengths and feed off one another? Beck and Woods shared how the process between you two works.
"We are equally bad at writing..it is such a process of re-writing and challenging the material. You would think there was a division of strengths and somebody would be better at one thing, unfortunately that is not the case. Our process is just sharing the work. On any given project, Scott might take the first 10 pages of 'A Quiet Place' and sit in a room, and pitch some ideas, and know what the premise is, and a little bit about what the first act looks like, and he'll send me some pages… and I'll re-write the pages and send those back to Scott…our process is all about the work is just okay, but what if this happened, or what if we try that." said Bryan Woods on the collaboration effort.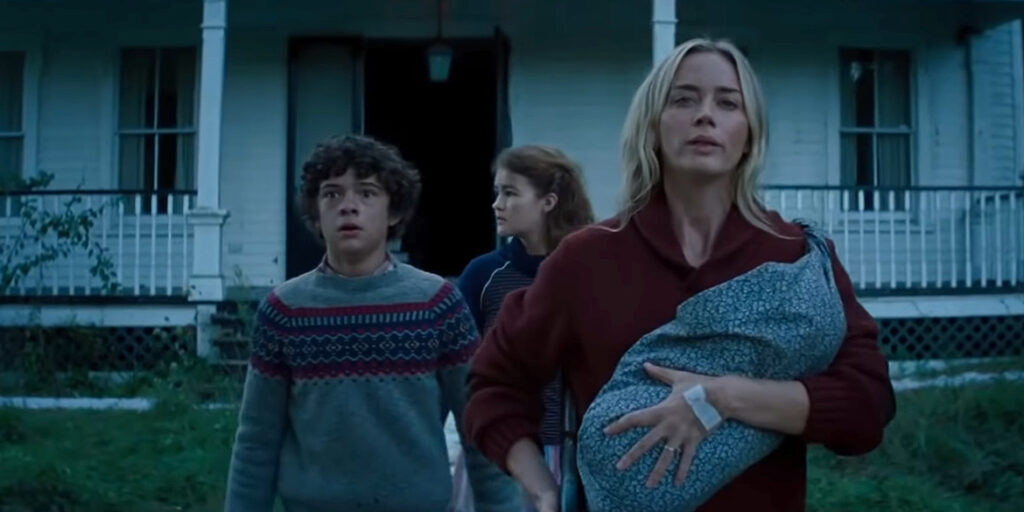 "That made me think about this time in college, I was 18 or 19 and just did a feature film for like $300 and showed it to a professor in film class…the professor took me aside and said Scott you are an okay director, but you need a lot of help as a writer. I remember my soul being crushed by that but then right after that point I realized…maybe we should be in the same room writing together. So we started doing a feature script together, and in retrospect the outcome wasn't a good script at all…but it really was about the sense of collaboration that is so incredibly useful to learn sooner rather than later because that is the process of filmmaking and in general. Talking to studios and getting notes, and what bad notes might seem like, and how they could become good additions to your script…it's great to have that foundation of collaboration as soon as you can get it." said Scott Beck.
The writing duo had their breakout film 'A Quiet Place' greenlit by Paramount Pictures and were set to direct the feature film. One thing stood in their way. A decision to let John Krasinski direct their baby and take it away to make it his own. Going back to their own rule of collaborative filmmaking they decided to hand it over to 'The Office' star and his wife Emily Blunt. 
"You have to allow people the runway too process things through their own perspective." said Beck. "This approach to filmmaking and particularly with 'A Quiet Place' turned out to be wonderful."
In the original draft for 'A Quiet Place' they had flashbacks that revealed more things about the film and the backstory of the family along with the tragedy that came with it. John came into the process and asked to front load everything about the family tragedy so there was no mystery to it from the first scene of the movie. That one big change added a very different and effective piece of the movie in the final draft of the film.
Going into 'A Quiet Place' as a new father myself, and seeing the opening scene of the family, the loss they endure was a real gut punch. I think they made the right choice revealing the big moment early on then it would have seeing it as a flashback later on.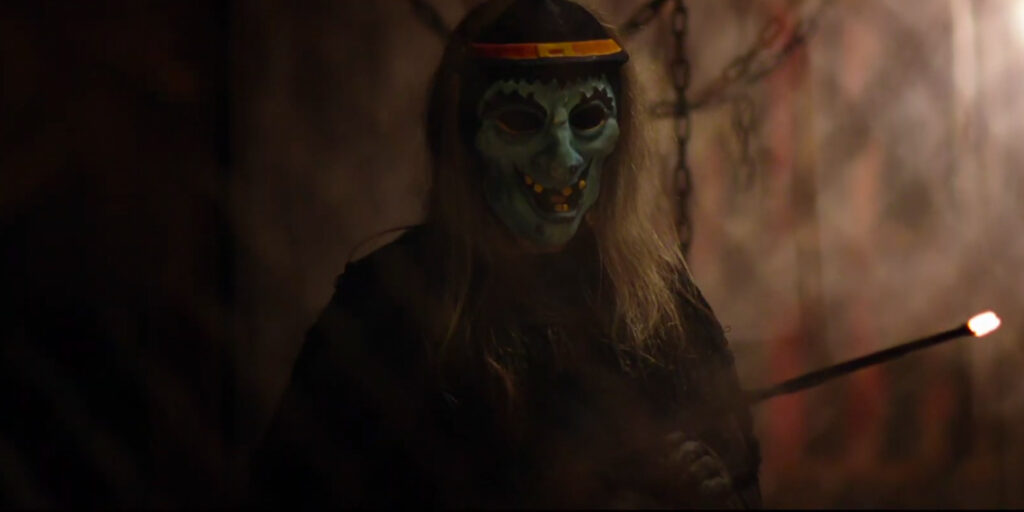 At the same time they were writing 'A Quiet Place' they took on the low budget flick 'Haunt' which became a breakout hit with the horror community. Two completely different types of films, budgets and casts. Both yielded great results.
If there are key takeaways we observed from the conversation with Beck and Woods at Nightstream it is a message we have heard from other filmmakers like Mark Duplass. If you want to make movies there is nothing that is stopping you. Find like minded friends, write down all your ideas and keep pushing to find ways to tell stories. You don't always need a huge budget, just a group of like minded people willing to collaborate with an end goal in mind.