Halloween may be gone on our calendars, but never in our hearts. Although October is the peak of horror streaming for the year, that doesn't mean that the remainder of the year is as good as forgotten. So, here's a roundup of some of the biggest and recent/new noteworthy titles coming to streaming this month + a couple fan-favorites hitting streaming in November as well!
NOPE (Nov 18) on Peacock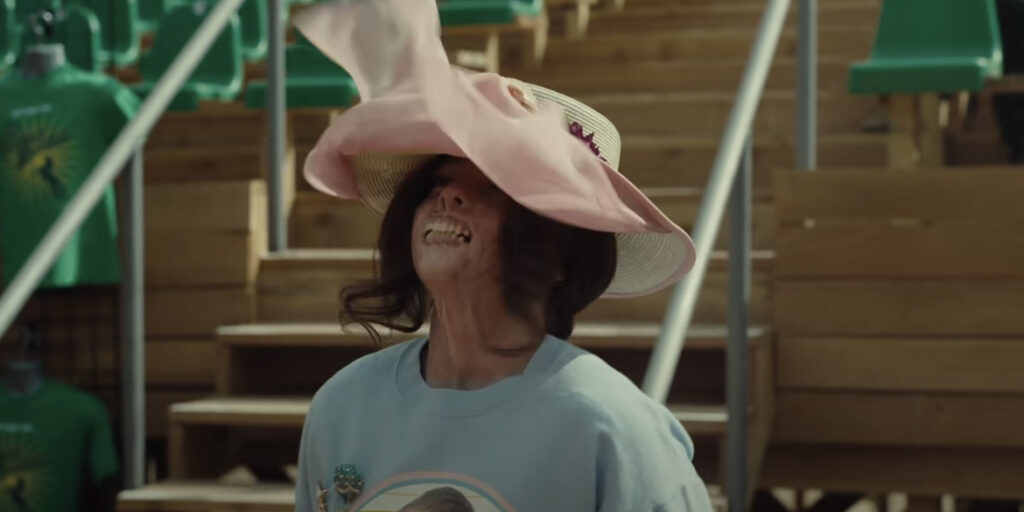 Gordy's home! in your home, starting Nov 18 on Peacock! If you didn't catch Jordan Peele's latest feature on the big screen, or just didn't catch it enough times, you're in luck— so get your bedazzled cowboy gear and/or Scorpion King hoodies ready!
Peele's sci-fi-horror-adventure flick is not one to miss; and only gets better with every rewatch. Nope is another beautiful example of Peele's magical ability to create immortal iconography that not even a year later has permanently become a part of the story of film history at Universal Studios Hollywood through its famous Studio Tour. Becoming one of the year's staple Halloween-costume inspirations, the film is one of those that you know mark a moment in film history that'll be looked back on moving forward. Incredible to think that one director already has 2— arguably 3—  films of that caliber under his belt.
Personally? I can't wait to pause and rewind this one a million times, all the while eating soup dumplings that I can't help but feel look eerily similar to a certain denim-named sky-creature…
Wednesday (Nov 23) on Netflix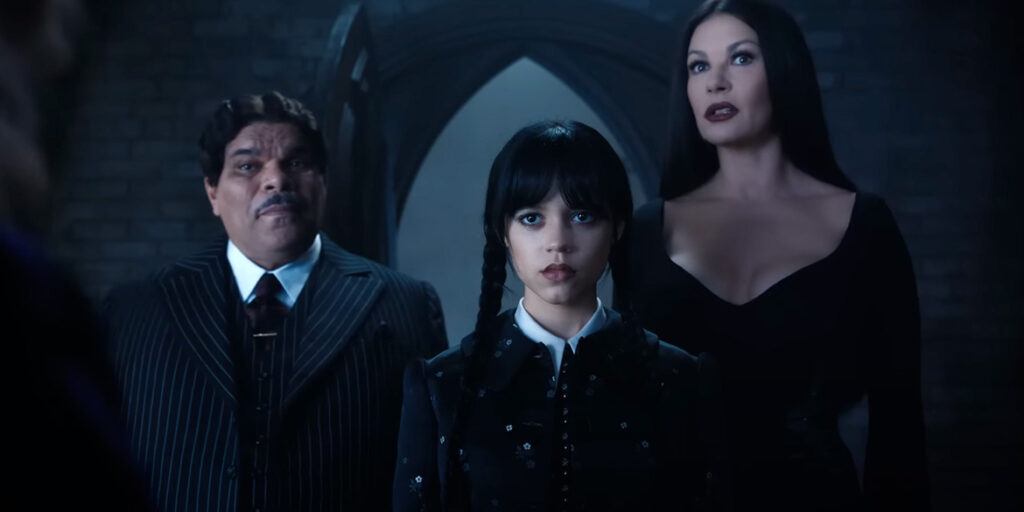 Netflix has always had a notoriously subpar horror selection, but wow they aren't even trying to hide it this month. Netflix's November release schedule is unspeakably barren, but not to fear (which isn't too hard given the circumstances) scream-queen Jenna Ortega is here! Less horror, and more "mystery-comedy coming-of-age", the long-awaited Wednesday series is only just a couple weeks away! With legendary duo Tim Burton and Danny Elfman as director and composer respectively, the show's vibes are setting up to be a macabre meal for the soul fit for Mr. Allen Poe himself.
The show's first season contains 8 episodes, all dropping on (you guessed it) Wednesday, Nov 23 on Netflix.
Terrifier 2 Exclusively on Screambox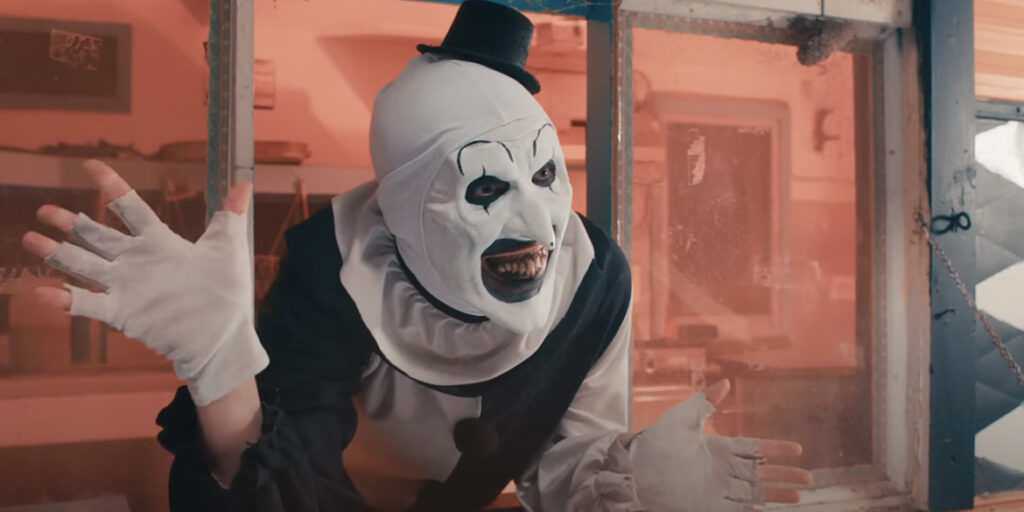 After a very successful run at the box office— $7 million or 28x its budget-level successful— Terrifer 2 invites Art the Clown into the comfort of your own home! Art's fans really are a force to be reckoned with! Funded largely by an Indiegogo campaign, and later exceeding box office expectations by a longshot thanks to fans, this sequel really is in the purest form a fan-driven film.
Exclusively streaming on Screambox, the gore-galore sequel is a total powerhouse of independent horror cinema, and a real display of community. It's kind of funny that a brutally-bloody-bonkers killer-clown film is the one to make me sentimental about the power of a community-love for cinema, but it's not surprising in the slightest. Horror fans really are some of the most passionate cinephiles and fans around; so keep loving the genre with pride, and check out this absolutely abominable, viciously vile piece of horror cinema!
Blood Relatives (Nov 22) on Shudder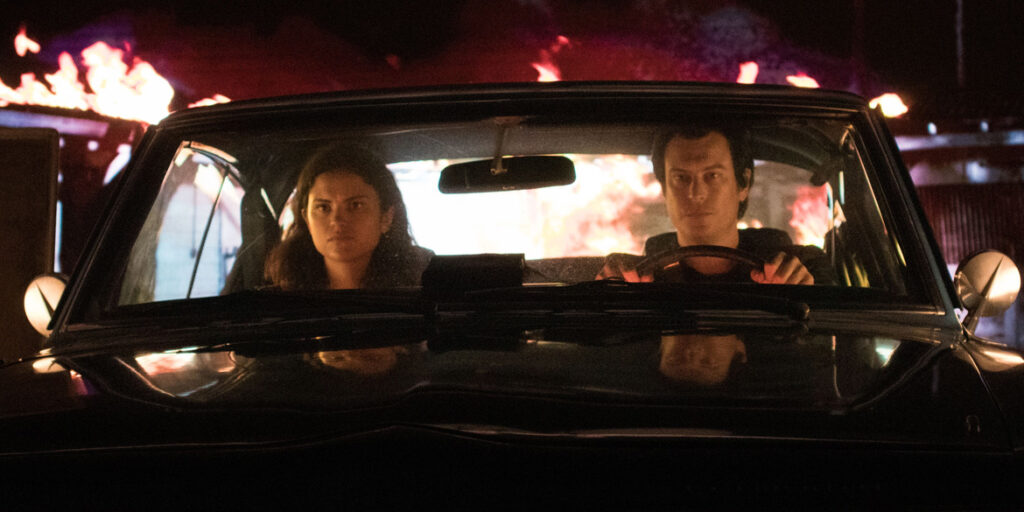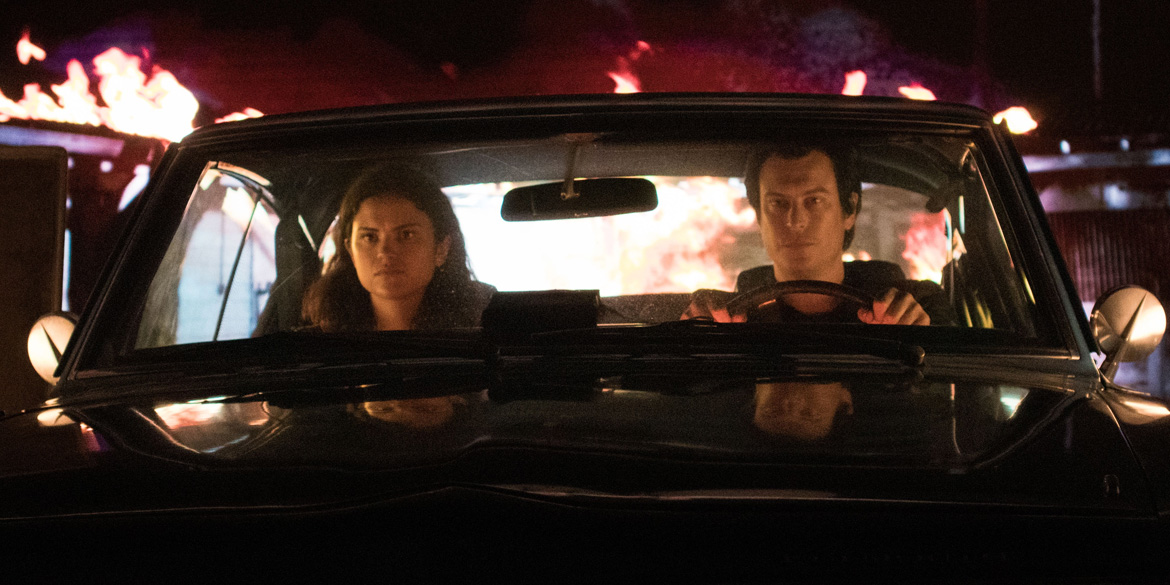 From Fantastic Fest to Shudder, Blood Relatives is an off-beat, vampiric coming-of-age story from writer-director Noah Segan, who also co-stars in the film alongside Victoria Moroles. And honestly, this horror-comedy's premise is just too sweet to miss out on.
Francis is a lonesome, reclusive vampire that up until now, has been living on the outskirts of society; just him and his car. This all changes when a young girl approaches him, claiming to be his daughter.
I may not have a sweet-tooth for treats in real-life, but I'd be lying if I said I didn't enjoy a cute-comedy to warm my stake-fearing heart once in a while. Dropping on Tuesday Nov 22 on Shudder, Blood Relatives seems like an absolute delight to sink your (pointy) teeth into while a mug of your warm-drink of choice comforts your chilly hands.
All Jacked Up and Full of Worms (Nov 8) on Screambox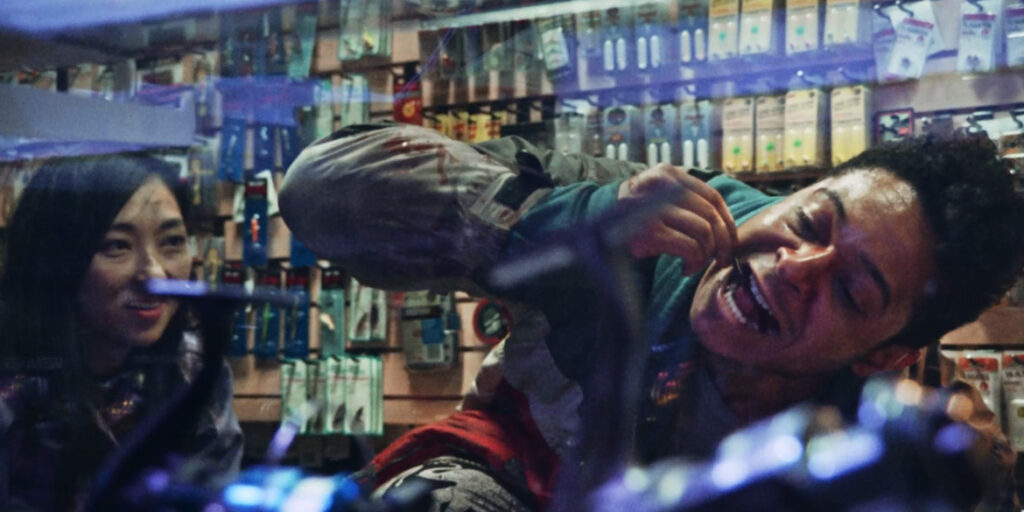 Acquired by Screambox at Fantastic Fest earlier this year, All Jacked Up and Full of Worms is writer-director Alex Phillips' experimental, psychotropic, debut feature. Just pure grimy, filthy filmmaking— evoking grindhouse and experimental film— the title pretty much captures the whole feel. Before Fantastic Fest, All Jacked Up premiered at Fantasia, and is still making its way through the festival circuit.
If you want to check out this trippy flick on the big screen, you can click here and scroll down to see the showing nearest to you! The film, to no surprise, has a very limited release in theaters, but luckily you can catch it from home on November 8th thanks to Screambox.
+More Cool Stuff!
SHUDDER
As one holiday comes to a close, the next one rears its jolly head. And what better way to begin ringing in that holiday spirit than with some Silent Nights? 1-5 of the Santa slasher movies are now streaming on Shudder, ready to bring nothing but joy and spirit into your home! Some other notable additions to the service this month are the anthology favorite Creepshow and the 80s found-footage/mockumentary The Last Broadcast.
PRIME
I don't know about you, but I have a very soft spot for 2000s horror. That's what I grew up on! And Amazon Prime knows that apparently, cause they've got some good good shit for me and the other 2000s horror-heads ready this month! Thanksgiving marathon anyone? Forget the actual holiday, but make use of that time off and watch Saw 1-3D on Prime Video. I've been meaning to make my personal ranking of the traps anyways! Or maybe I can revisit the origin of my completely ir(rational) fear of a reptile ridden aircrafts, 2006's Snakes on a Plane. Or, if you're a fan of satire > camp, catch Cabin in the Woods and Shaun of the Dead on the service this month too!
TUBI
For those of us who prefer our movies a little less pricey and don't mind a couple of ads, Tubi is also adding some great flicks to their always free, always fantastic selection of films this month! In addition to their library of hundreds of freaky frights, zombie-classic 28 Days Later, Halloween 2 and 3, and The Conjuring are just a few of the great movies streaming on the service in November.