Another Panic Fest has come and gone and as the dust settles it's a good time to reflect on the incredible programming we were able to put together for 2023. From headliners that slayed like 'Renfield,' 'Evil Dead Rise' and 'Sisu,' to our fantastic indie features, 2023 featured our best lineup yet.
While those films are great, it's important to not overlook our great shorts filmmakers that are the future of the horror industry. These bite sized films pack a punch. Panic Fest 2023 featured over 60+ short films that ranged from the weird, funny, to the grotesque and sometimes heart tugging stories. Full disclosure, I program all of the short films at the fest, so these are kind of like my children. It's hard to pick out exactly which ones are my favorite films, but I always want to champion our filmmakers. What I can do is tell you which films I think deserve a shot at a feature treatment. Here are my three standouts from the 2023 short film showcase.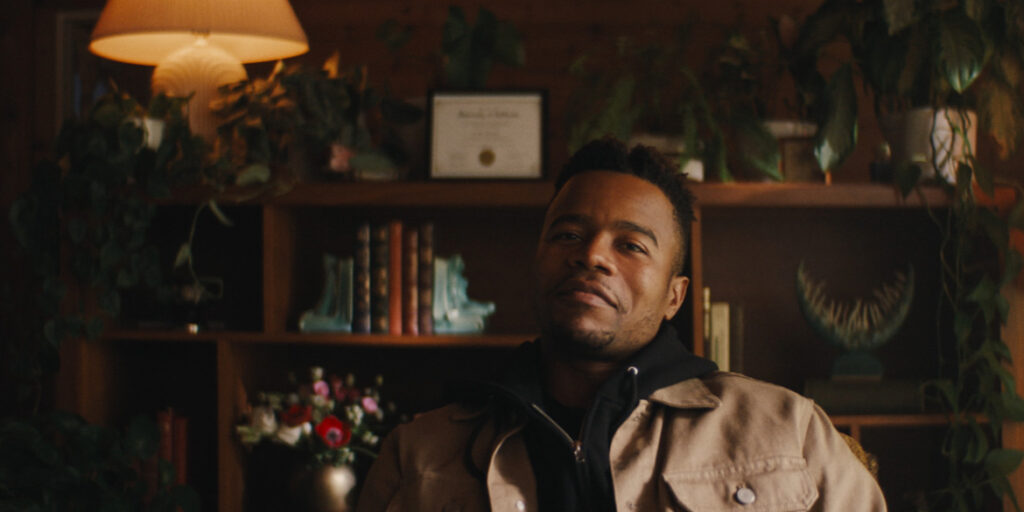 That's Our Time
Dir: Alex Backes
Synopsis: Danny's stuck in a dead-end job. It keeps him focused on the clock and unable to connect with those around him. At their final session, his sympathetic therapist tries to help him realize that it's more important to focus on the time you have left than the time you've already spent.
The story of 'That's Our Time,' sprung from a very personal place for director Alex Backes:
"The last few years have been hard. (dealing with death around him.) I found myself in therapy once a week, grappling with what had become a pretty substantial fear of my own inevitable death. I opened up to my writing partner about this new and particularly potent anxiety I'd been developing, only to discover that he suffered from similar crippling sentiments. I don't remember who said it first, but one of us pitched, "What if the grim reaper had a fear of death?"
Marque Richardson (Dear White People, True Blood) is the collector of souls, unable to connect to the world around him. Instead, he finds comfort in his authentic and empathetic therapist, played by Debra Wilson (Mad TV, Star Wars Jedi: Fallen Order). If 'That's Our Time' ever were to become a feature or even a series, Marque and Debra have to be brought back to the project. They bring these characters to life (and death) and it's hard to think anyone else should be in these roles.
With a runtime of just over 9:30 it is the perfect pitch and glimpse at where this story could go and I can't wait to see it.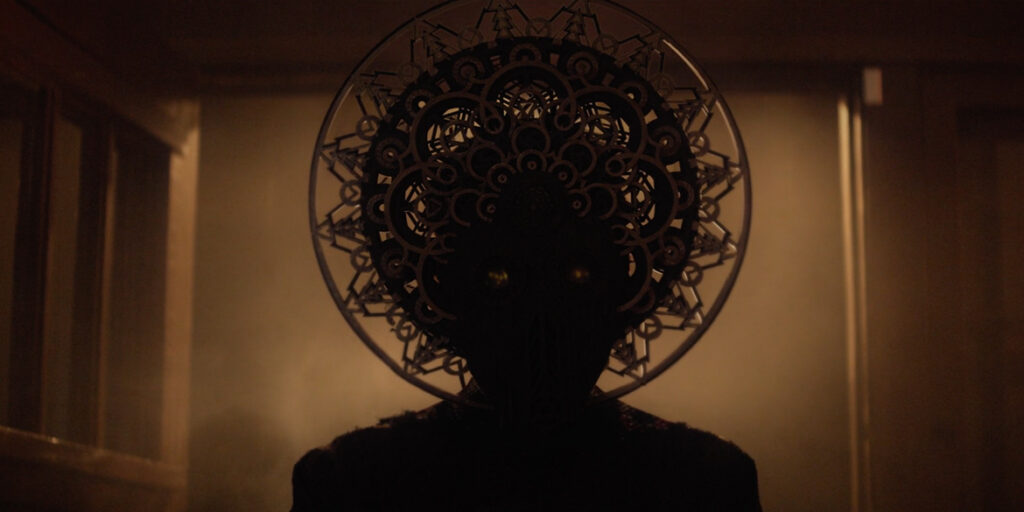 Searchers
Dir: Isaac Ruth
Synopsis: A private investigator researches the disappearance of a child in the Salton Sea. But her interview with the mother uncovers something much darker than she could ever have imagined.
Director Isaac Ruth specifically shot this short film as a proof-of-concept for a feature treatment, and it shows. The cinematography and storyline tease is enough to leave us wanting more. Is there a supernatural force at play? A serial killer toying with the community? The striking visual of the protagonist gives us potential folklore element that brings something interesting and unique to the table. Shot on only $10,000, 'Searchers' brings a 'True Detective' vibe in a new environment. Given a bigger budget to explore the theme, 'Searchers,' could really blossom.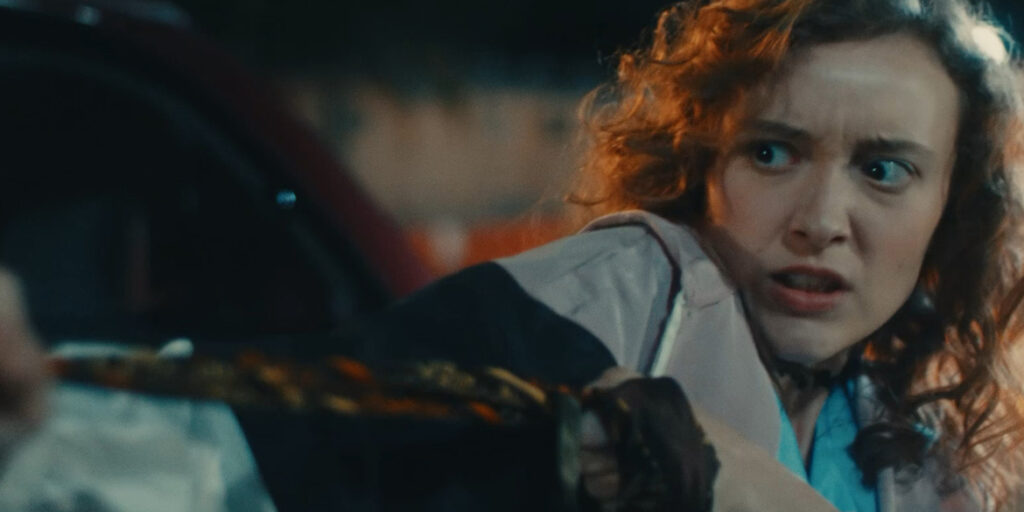 Prom Car 91′
Dir: Brian Otting
Synopsis: Carrie (McKenna Marmolejo) and Don (Max Jablow) plan to have sex for the first time in the back of Don's dad's minivan. But when they witness a murder outside the car, their night takes a sharp turn.
From the synopsis the short feels like a typical coming of age comedy with a murderous twist. But I assure you this is not your typical teen's trying to have sex kind of film. Otting breaks the 4th wall for about 2 minutes of the 11 minute short allowing lead actress, McKenna Marmolejo, speak directly to the audience to setup the plot. When she realizes shit is about to go haywire the 4th wall dissolves and we dive into teacher murderous madness.
The film manages to balance comedy, horror and action elements seamlessly and in an exciting way that makes you want to see more of the story and the characters. McKenna Marmolejo is destined to be a breakout star if given larger opportunities to shine. She controls the scene with charisma, energy and authenticity. Brian Otting's action comedy script 'Never Too Old to Die' is currently in pre-production at MGM with Sylvester Stallone. With a resume that proves Otting can turn Prom Car 91′ into a feature, it only feels like a matter of time before this path is explored. When and if it does I will be front and center.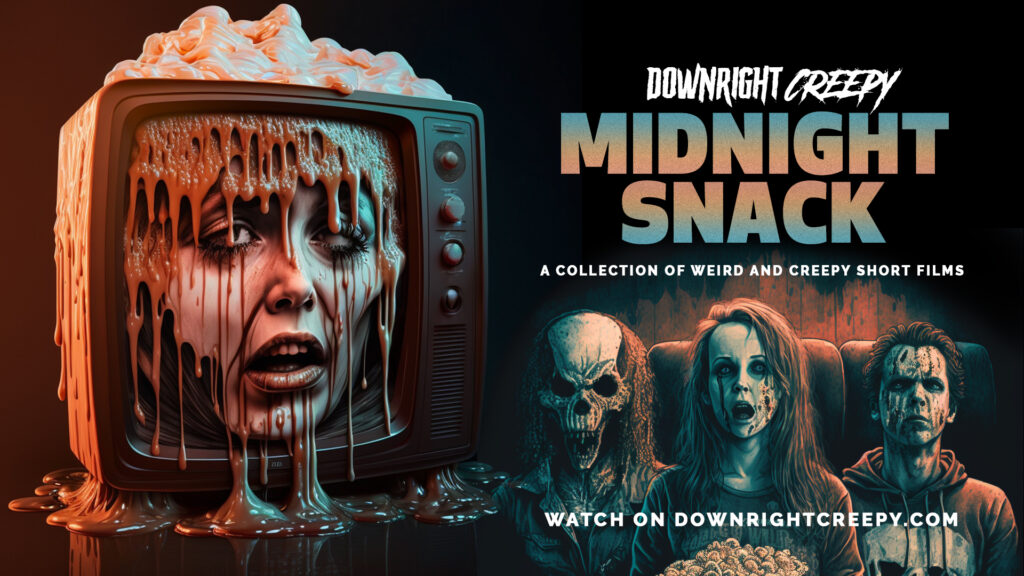 Miss out on Panic Fest 2023? Check out some of our previous short films as part of Downright Creepy's Midnight Snack Collection. We hope to features some of our 2023 shorts in our collection later in the year. Until then binge watch a few bite size treats below.