Cameron Macgowan's new film from Epic Pictures' Dread label has created a crazy new holiday that reminds us of a causal and more interesting version of 'Purge' with 'Red Letter Day!'
The film will be getting a limited theatrical release November 1st, followed by its VOD/Blu-ray debut November 5th! If you happen to be attending Screamfest this weekend you can check it out in person on October 13th.
SYNOPSIS:
While adjusting to a new life in a quiet suburban community, a recently divorced mother and her two teens receive mysterious red letters instructing them each to kill or be killed. As the bloodshed begins, they find themselves in a race against time to protect the ones they love from the people they thought they knew.
'Red Letter Day' stars; Dawn Van de Schoot, Kaeleb Zain Gartner, Hailey Foss, Arielle Rombough, Michael Tan, Roger Leblanc, Peter Strand Rumple and Tiffany Helm.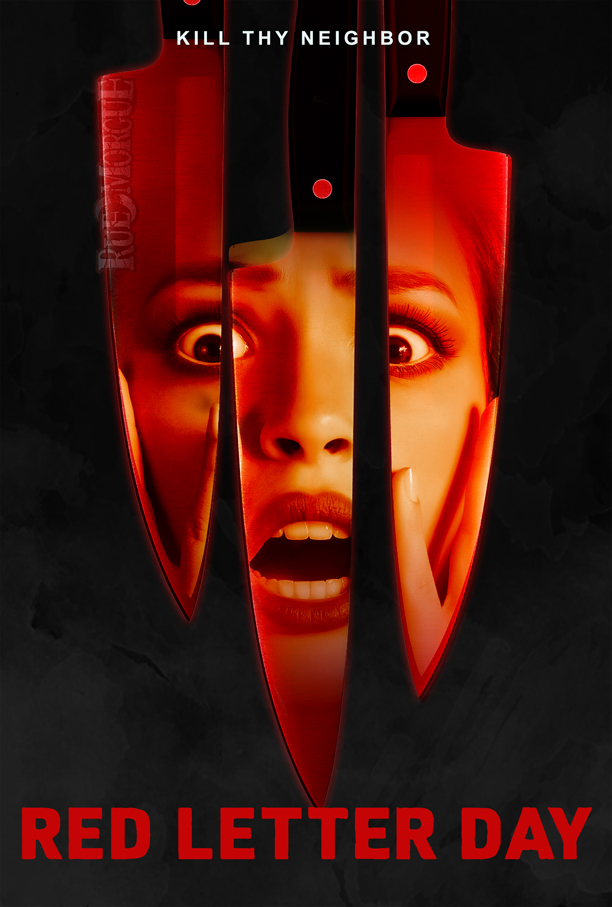 Source: Rue-Morgue