In the world of horror it's not unusual to find films about the agony of being an artist, but it is rare for a film to fully capture the nuances of the joy and pain that come from centering your life around your art. In his first feature length film,'Allegoria,' director Spider One leans into the pain and sacrifice often required to live a life fully devoted to art.  At first glance one might throw 'Allegoria' into the anthology category, but that's not quite accurate. While the film is made up of a series of short stories, each one is cleverly, and sometimes subtly, tied to each other. Structurally it is more along the lines of something like 'Pulp Fiction' where it's not necessarily coming at you chronologically but by the end you understand how all of the pieces fit together.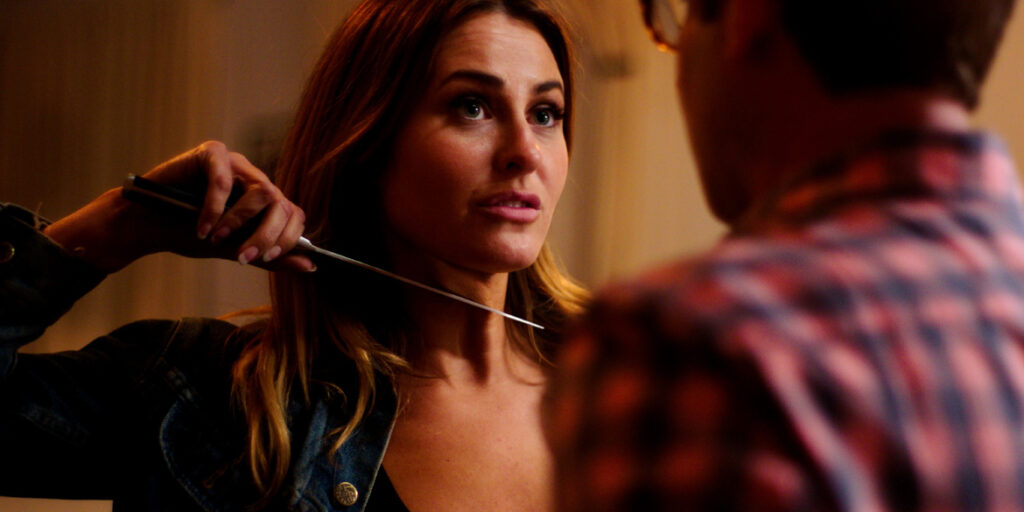 Through these shorter stories Spider One explores a spectrum of artistic endeavors, from painting and sculpting to acting, music and writing. We start with a young actress being pushed to her limit in an intense acting workshop, then to a painter wrestling with a dark muse. We also look in on other creatives like a horror screenwriter who ultimately gets a little too close with his own main character and a sculptor whose work requires an above average amount of sacrifice. By the time we get to the punk band discussing the theory that a certain combination of notes might lead a person to possession, the viewer definitely gets the feeling that Spider One has a lot of lived experience in these stories. His deep understanding of the subject matter and his characters pays off, even without much time to get to know each character we are easily give enough to understand their motivations.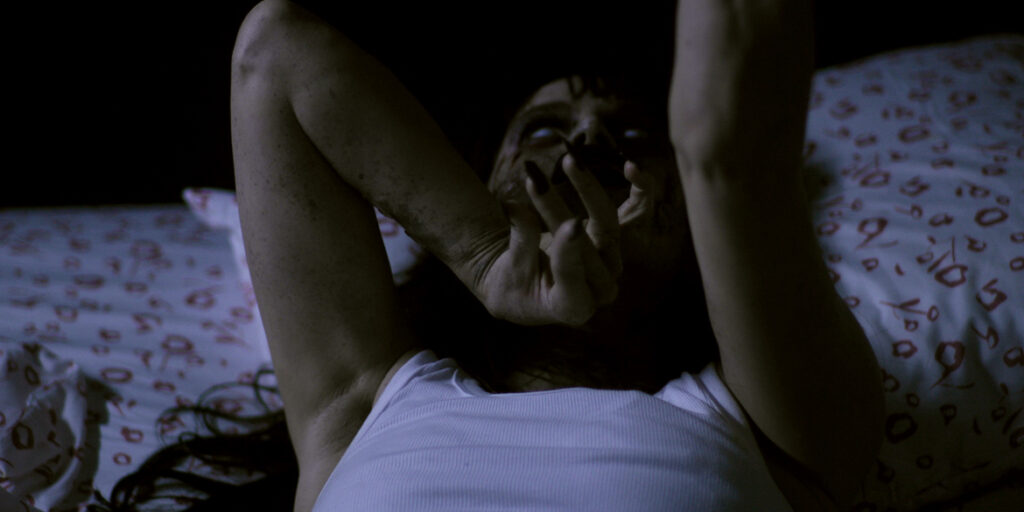 At a quick 77 minutes no time is wasted in this film. From the first vignette we get genuinely scary imagery and effects. The disturbing images are expertly used not as cheap scares but rather to convey the insecurities and dark side of making a living pursuing artistic obsession. The painter feels addicted to and controlled by his dark muse. The actress, Brody (Krsy Fox) is fighting her own imposter syndrome as she wonders not only if she is good enough to be in an exclusive workshop, led by veteran actor Robert Anderson Wright (John Ennis), but also if acting can even be considered "art." Ultimately we are left to question if the pursuit of art is even worth the doom and gloom one must go through. It's a conundrum as old as time for anyone who has tried to live their passion.
'Allegoria' is an intense and terrifying first feature for Spider One. He has a strong vision and unique point of view. With a start like this I'm sure I won't be the only one looking forward to what he comes up with next.
'Allegoria' had it's World Premier at Panic Fest 2022 and will be On Demand and streaming on Shudder starting August 2nd, 2022.