Notice
: Trying to access array offset on value of type bool in
/var/www/wp-content/plugins/lets-review/admin/class-aqua-resizer.php
on line
119
Notice
: Trying to access array offset on value of type bool in
/var/www/wp-content/plugins/lets-review/admin/class-aqua-resizer.php
on line
120
Notice
: Trying to access array offset on value of type bool in
/var/www/wp-content/plugins/lets-review/admin/class-aqua-resizer.php
on line
119
Notice
: Trying to access array offset on value of type bool in
/var/www/wp-content/plugins/lets-review/admin/class-aqua-resizer.php
on line
120
'Dreamcatcher' suffers from a bit of false advertising. The trailer for the narrative debut of Jacob Johnston (The Look-See, Sunny Family Cult) sells it as an EDM fueled slasher full of drugs, partying, and murder and that is not what the film is at all, leaving me disappointed. So I adjusted my expectations and watched it again. I can now say with certainty that, false advertising aside, 'Dreamcatcher' isn't a very good movie.
The film is about Dylan, known to his fans as DJ Dreamcatcher, who is on the brink of global stardom. Everything changes the night of Cataclysm, an underground music festival, where two estranged sisters and their friends meet Dylan. After a drug fueled gruesome event, things begin to spiral into a 48-hour whirlwind of violence and mayhem.
The main issue with 'Dreamcatcher' is in the screenplay. First of all, the film fails to commit to a genre. It has the clear setup of a slasher film, but is trying to be something much more psychological and trauma based. Johnston said on his writing process, "I knew two specific things going into the writing process: 1) I didn't want throwaway, cannon-fodder characters and 2) thematically, I wanted to explore the effects of trauma and the various forms it can take." In theory this could work, but in practice leads to drawn out scenes of shallow characters talking at each other which leeches out any sort of tension and the film had established.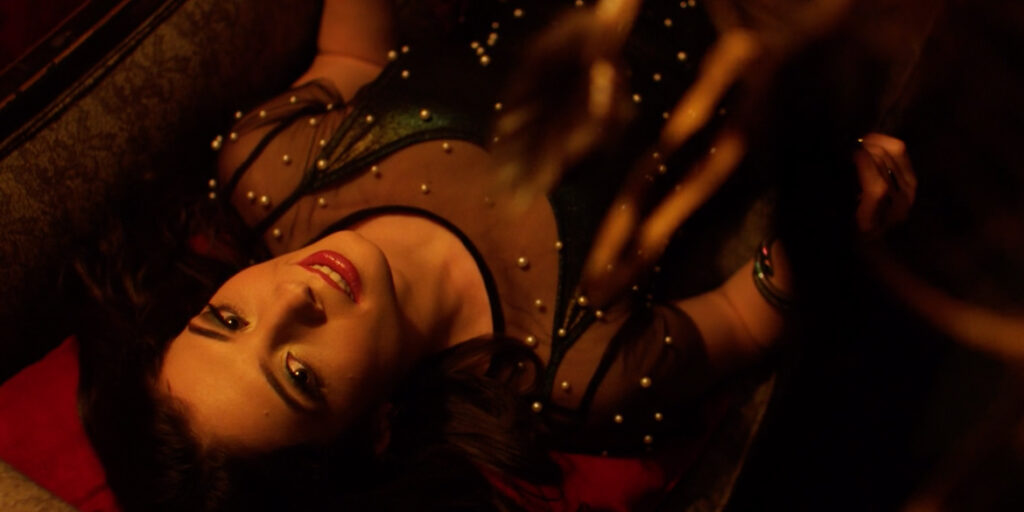 The second issue with the screenplay is in the characters. Despite the clear goal to make them deeper than typical slasher fodder, it comes off more as those exact hollow slasher characters doing their best to have a deep conversation. They rarely delve beneath the stereotype in which we got to know them, including an agent character so cartoonishly cruel it makes one wonder what agent wronged the writer, also Johnston, in the past. Mix all of that in with a confusing killer and there's nearly nothing to latch onto for the 108 minute runtime.
In addition, there is not much interesting happening visually in the film. Any of the dynamic moments seem to be dependent on the presence of neon lights at the party scenes. The other settings appear to just be shot between empty warehouses and model homes. EDM was intended to be a major part of the film but the music is severely lacking, understated and quiet even in the midst of the rave scenes. The score seems to be more synth based than anything and doesn't fit with the blood pumping bass that one would hope to get in an EDM horror film.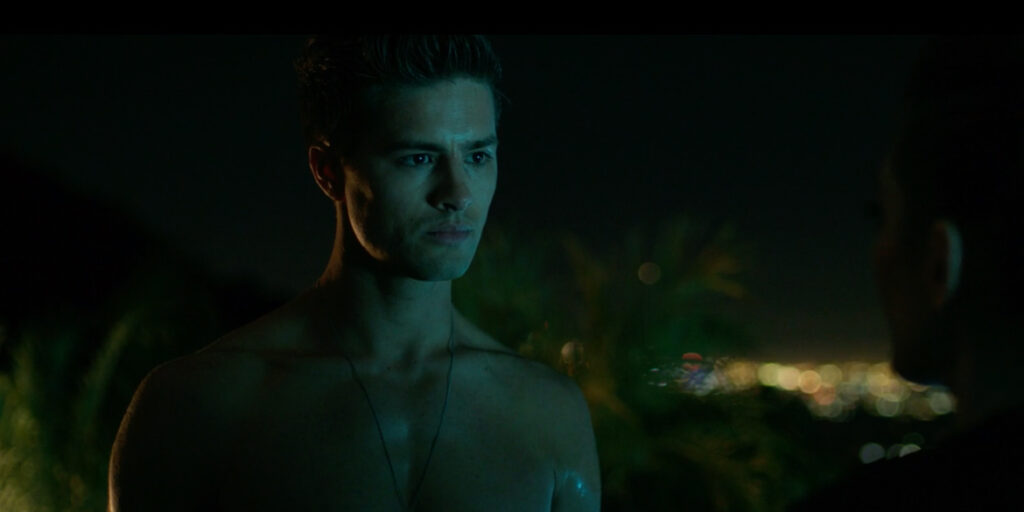 The ending also does not work for me and, to avoid getting into any spoilers, I'll just say the motivation of the killer is questionable at best and a late stage twist feels unearned and twists just for the sake of having one.
Johnston is clearly capable of great work. 'Dreamcatcher' as his work on all of CryptTV's best projects like 'The Look-See' and 'Mordeo' are visually stunning, engaging, and quite scary, while this film is unfortunately misses the mark on those things.
'Dreamcatcher' is available On Digital and VOD March 5, 2021.