Director Brian Sacca brings his dark unconventional horror short, 'Joanne is Dead' to the Midnighters section of SXSW and it lives up to the badge of honor. It is a quirky, thrilling examination of the preconceived notions we attach to older generations.
You might know Sacca from his work on the TV series 'Wrecked.' Which also takes a bit of dark humor approach when a plane crashes on a deserted island on the way to Thailand and the remaining survivors of the crash struggle to get along and heads clash as they have differing views on how to stay alive.
We open the short film with Barry Rothbart, who plays what appears to be the illegitimate son of Ben Stiller's character in 'Happy Gilmore,' but in reality is just a guy stuck on a late shift in an elderly care facility along with his co-worker portrayed by Jade Catta-Preta. He has a face that you know from somewhere…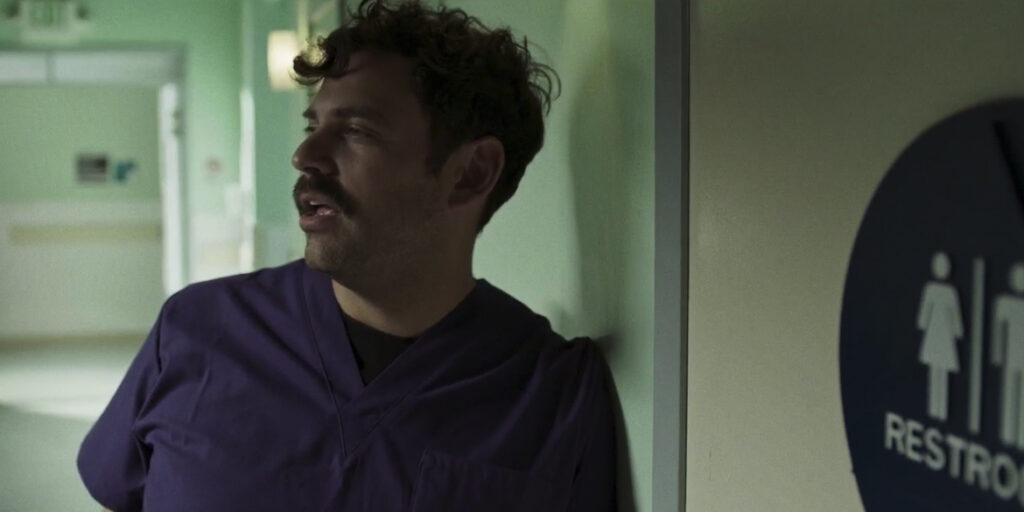 We get an inside look at the two hospice care workers as they deal with an unruly dementia riddled patient named "Ms. Murtle" played by television legend Jenny O'Hara. With a run time of only 6 1/2 minutes the film settles in quickly and builds character traits effortlessly. While we don't see Catta-Preta and Rothbart on the screen together for long, I was left wanting more of the duo.
Nevertheless, when Rothbart goes to check in on Ms. Murtle, she goes on a delusional driven rant about a woman named Joanne. Who is presumed to be an old friend or perhaps an old lover as the two hospice workers joke about early on. We soon find out she is hiding a dark secret that is unleashed at the end of the film that I shall not mention here.
'Joanne is Dead' finds the delicate balance of comedy, horror, broaches the topic of dementia and tips it on its head. The film uses a single location to its advantage, backed up by great actors that fit each and every personality, and a scene at the end that will invoke horror classics of yesteryear while leaving your dark heart laughing and wanting more.
Moral of the story…listen to your elders or you may not outlive them.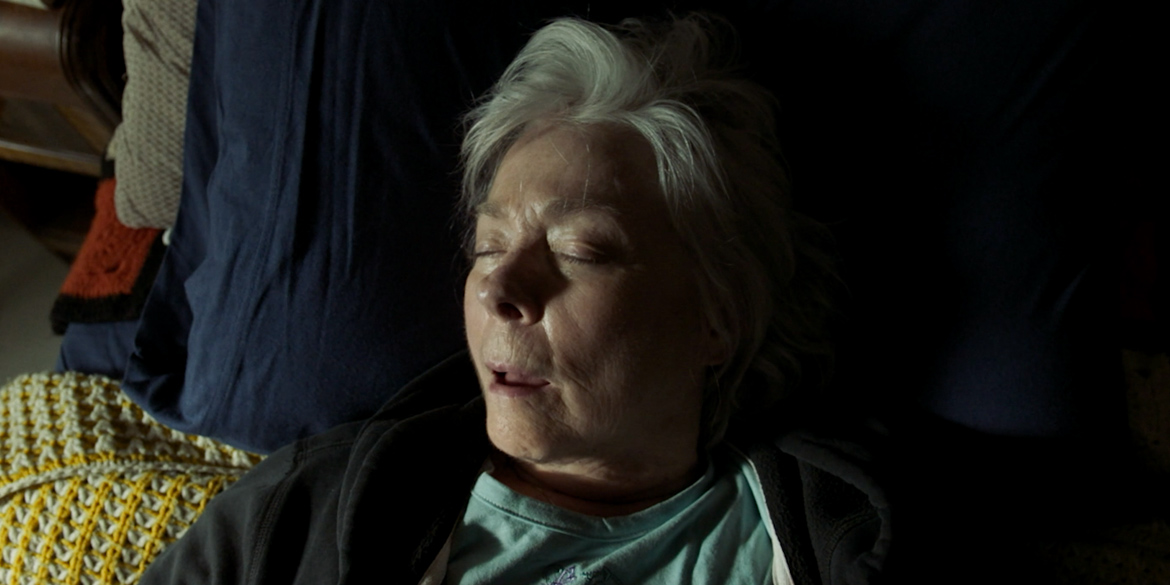 SXSW 2021 REIVEW: 'Joanne is Dead' Asks You to Respect Your Elders – Or Else