In many ways, horror comedy is one of the hardest genres to master. First of all, it has to nail all the elements of a good comedic film. The characters have to be funny and full, the jokes have to be good enough to land viewing after viewing, and the timing must be impeccable. But then the filmmakers are only halfway done. They then have to incorporate the horror element, whether that be through a deep understanding and love of the genre to satirize and play with it or by packing in genuinely frightening moments next to the jokes. All this and more makes horror comedy movies really easy to do poorly. 'Val' is a great example of the genre at its most unfunny.
'Val' opens on criminal Fin (Zachary Mooren) as he tries to evade the police. After a narrow escape, he arrives at an old style mansion. It's occupied by self described sex worker Val (Misha Reeves). Fin decides to take her hostage and ride out the manhunt at her place. However, when a client of hers shows up, Fin begins to realize he may be getting into trouble with much more sinister forces.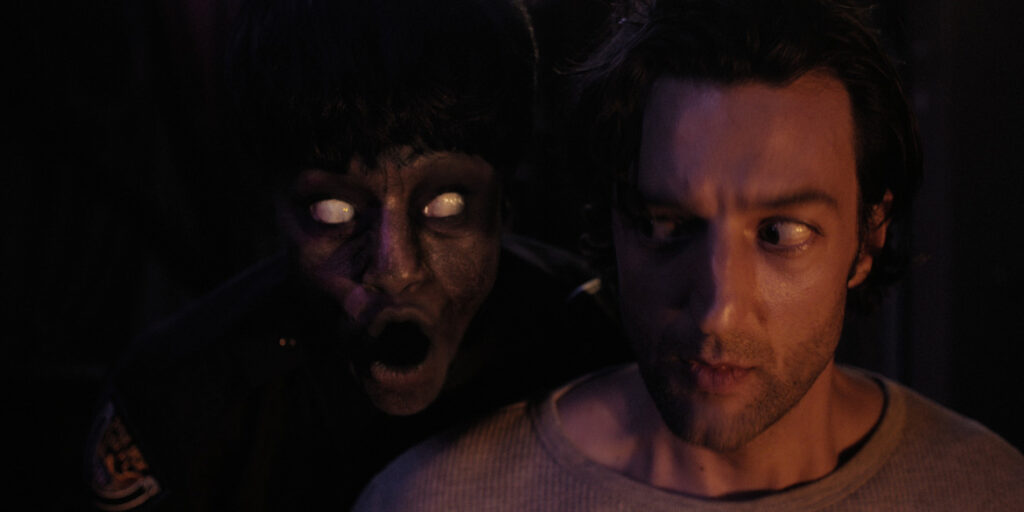 The movie's largest problem is in its status as a comedy. It's not that the movie isn't funny and the jokes miss, the problem is there are no jokes at all. The intention to be a comedy is clear. The tone stays lighthearted in the face of death and murder while Val quips at Fin. There are also several recognizable comedians in the film. Sufe Bradshaw from 'Veep' and Erik Griffin from 'Workaholics' show up as the cop after Fin and one of Val's clients. So the aim for status as a comedy is indisputable, despite that there are no jokes in the script. In the finale there are a few moments a generous watcher could label as visual gags, but outside of that the script comes off incredibly dry.
As for the horror elements, the film seems to forget how to present itself. Val, short for Valefar, is a demon here to torture and tempt Fin with his desires and regrets. That fact is all over the marketing. The synopsis, trailer, and ever poster make that all perfectly clear to the viewer that Val will be the villain. However, the plot of the movie treats this as some sort of twist. She starts off as the victim, then she turns the tables on Fin, but it's never in a demonic way and is played off much closer to a battle of wits. When the supernatural elements kick off, it seems more like a haunted house effect than Val's doing. And by the time Val finally enters full demon mode, she just ends up doing a cheap Beetlejuice imitation, dinner scene and all.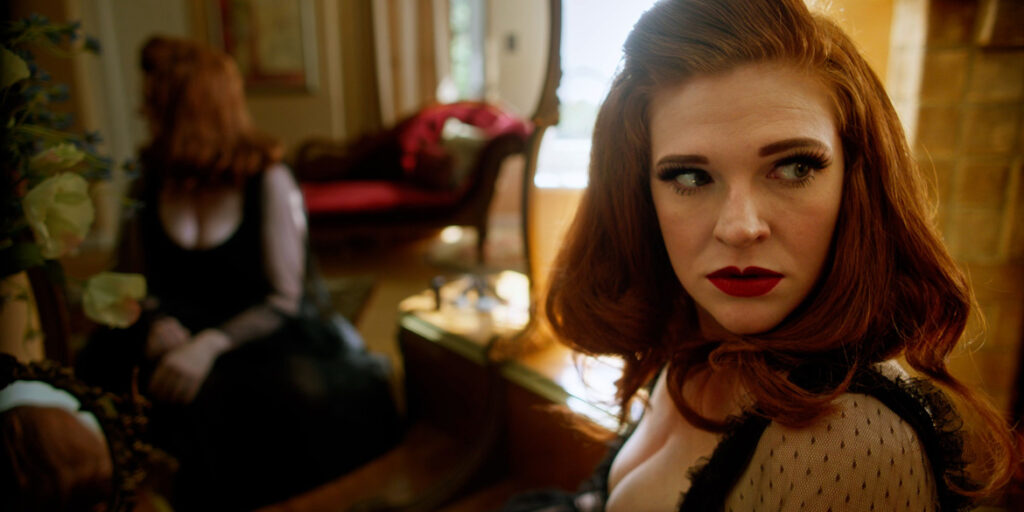 There is promise in director Aaron Fradkin's work, as he does everything possible to make the sole location visually dynamic and he mostly succeeds. Misha Reeves also does excellent work to pump energy and charisma into Val as she just lounges around for around 2/3rds of the film. But 'Val' is impossible to save as another film falls victim to the curse of being a horror comedy.

'Val' premieres in select theaters October 1st, on Demand October 5th and on Blu-Ray November 2nd.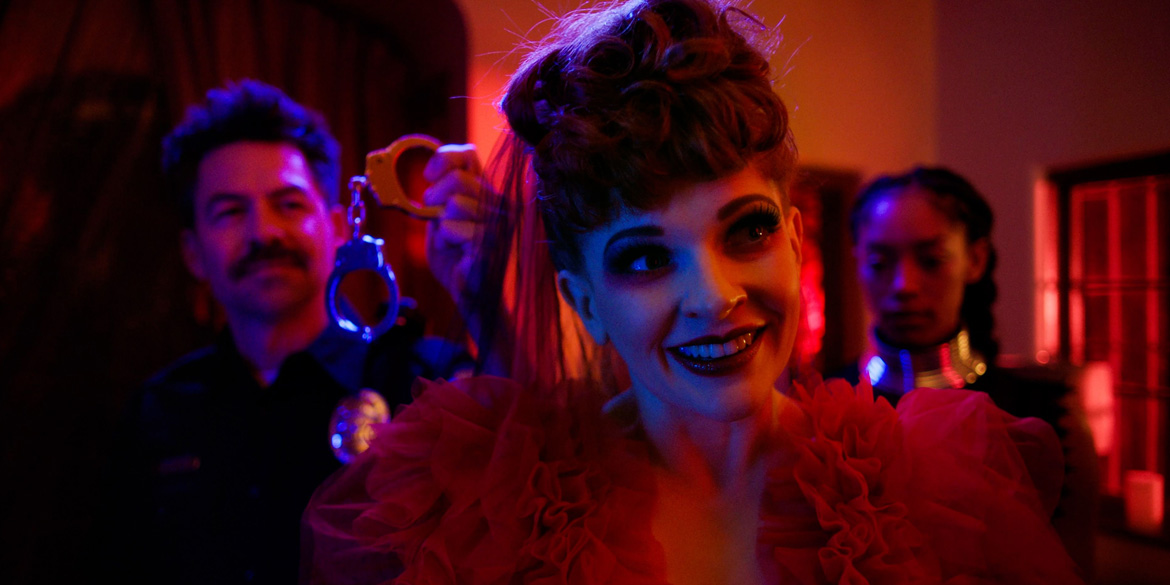 Review: Demonic Comedy 'Val' Doesn't Possess Much Humor