"If you get close enough to the Crowley house at night you can still hear Victor Crowley crying for his daddy in the woods.."
After years roaming the swamps of New Orleans and claiming victims, the supernatural slasher and main antagonist of the Hatchet series, Victor Crowley makes his action figure debut in NECA's 8″ Clothed figure line.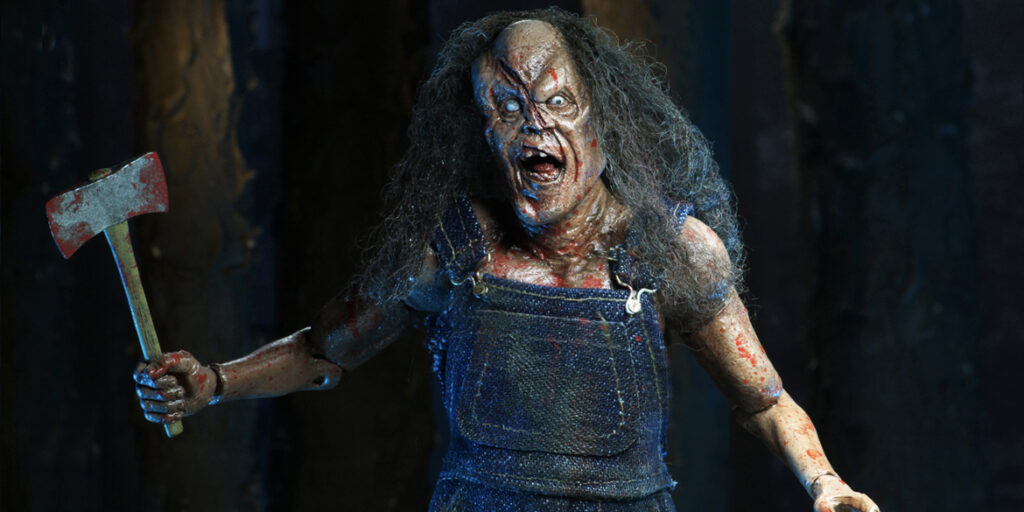 His gruesome head sculpt features rooted hair and the hatchet wound left by his father. Standing at approximately 8″ tall, Victor Crowley wears his battered overalls made with real fabric and is equipped with a belt sander, and hatchet.
The clamshell packaging on every figure purchased through ArieScope comes autographed by HATCHET's writer/director Adam Green – the creator of "Victor Crowley" himself! The only way to get an autographed figure is to order one directly from ArieScope.
Expect these figures to arrive from the swamp in August 2020.