In 1950s New Mexico, a late-night radio presenter (Jake Horowitz) and a switchboard operator (Sierra McCormick) begin to suspect that something very strange may be happening in their small town. Something is in the skies…
'The Vast of Night' has been making a festival run since early this year and continues to make the rounds with high praise. Director Andrew Patteron's debut film looks gorgeous and authentic from the trailers and clips I have seen so far. The cinematography, tracking shots and location scouting looks spot on to drop you right into the 1950's era. Taking ques from 'The Twilight Zone' he embraces the sci-fi genre and it takes it to another level that is not often scene in blockbuster films. I'm sure the budget feed into the subtly and approach the film took but boy does it seem do a superb job of setting up the storytelling.
Amazon Studios picked up 'The Vast of the Night' at the Toronto International Film Festival back in September and is aiming a 2020 release date.
"When we discovered 'The Vast of Night,' we were all blown away by this slow-burn, supernatural story and the spectacular filmmaking," said Ted Hope, co-head of movies at Amazon Studios, in a statement. "Andrew Patterson is immensely talented with huge potential to become the next voice of this genre. We are so thrilled to be working with Andrew and can't wait to see what he has coming up next."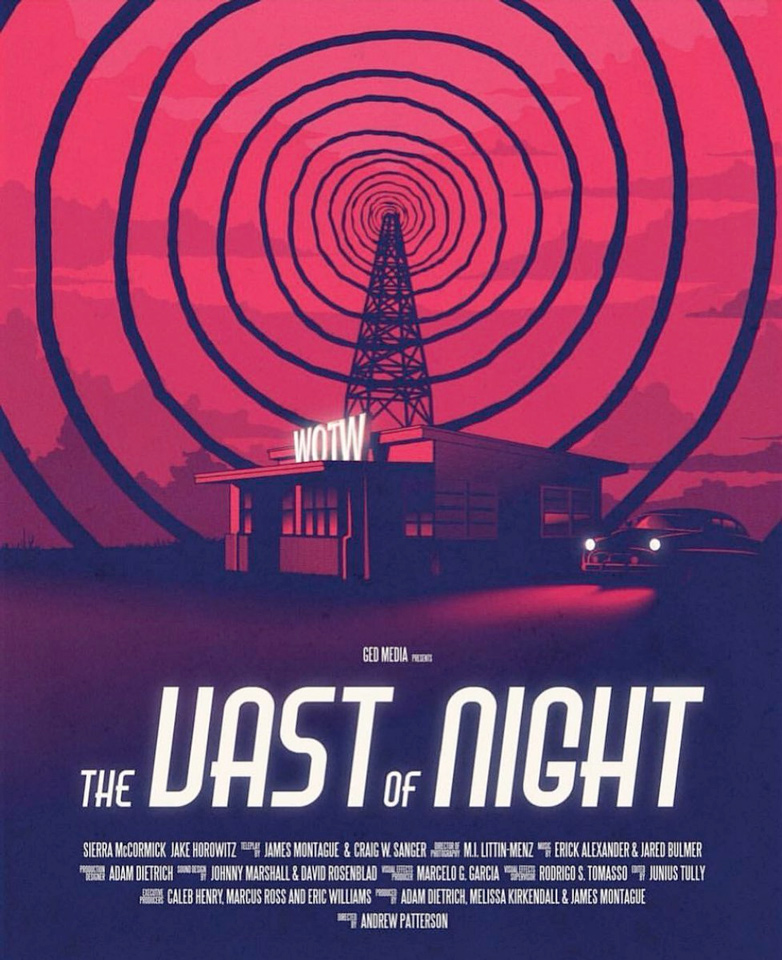 Directed by Andrew Patterson and written by James Montague and Craig W. Sanger, 'The Vast of Night' stars Sierra McCormick, Jake Horowitz, Gail Cronauer, and Bruce Davis.
Source: Variety