Alamo Drafthouse Cinema announced today the upcoming opening of Video Vortex, a video store/bar/arcade/board game hub/retail store adjacent to their new LA Cinema. The video rental library boasts over 40,000 titles in a wide variety of genres, pulled from the Drafthouse's own archive… AND ALL MOVIES ARE AVAILABLE TO RENT FOR FREE! This will be the cinema's fourth Video Vortex location, with others in Brooklyn, Raleigh, and San Francisco.
In addition, Alamo Drafthouse Cinema is proud to announce a year-long programming partnership with Vidiots Foundation, L.A.'s celebrated video store-turned film nonprofit. Guests can look forward to Vidiots' special events and screenings at the cinema and support the Foundation via Vidiots merch purchases at Video Vortex, as well as learn more about the nonprofit's mission and its upcoming relaunch plans.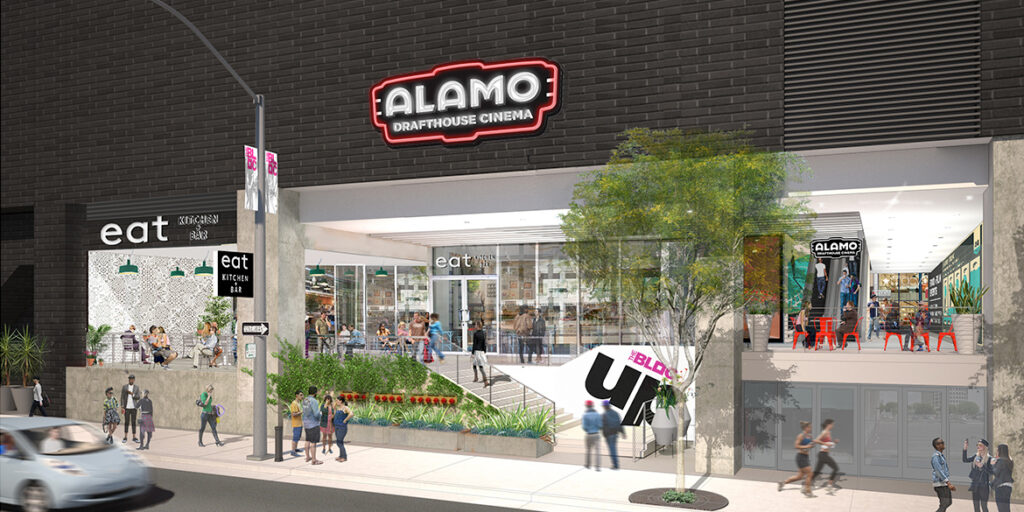 The programming partnership will kick off with the series "Tales from the Video Store." Special guests including filmmakers, critics, and friends of Vidiots and Alamo Drafthouse will gather to revisit their days of discovery at their local video stores. Guest presenters will share stories of inspiration, revelation, and even trauma as they introduce new audiences to their OG video store finds. Casual gatherings for post-screening fun will follow each event at Video Vortex where guests can peruse the Vortex collection and grab a stack of video store finds of their very own.
"Video stores made me a cinephile in the 80s and 90s. The culture and curation they provided were an essential part of my development and my knowledge about movies," says Alamo Drafthouse founder and CEO Tim League. "Our vision for Alamo Drafthouse moving forward is to have an archive of classic films available for free rental at nearly all of our theaters. When the opportunity became available to partner with the legendary Vidiots team and align on a common goal, we did not hesitate."
"On behalf of Vidiots Foundation and our Board of Directors, I'm wildly delighted to join forces with Alamo Drafthouse and Video Vortex," says Maggie Mackay, Board Chair of Vidiots Foundation. "Having Alamo in L.A. is a movie lover's fantasy realized! Tim, Karrie, and the Drafthouse team's commitment to preserving physical media and celebrating video store culture make them dream partners for us, especially as we near our 35th year in L.A. and prepare for the relaunch of our own brick-and-mortar."
In addition to the bar and video store, Video Vortex will feature a curated selection of board games for sale and to be played onsite. The cinema chain is also proud to announce the launch of its flagship tabletop gaming initiative with the hiring of Ash Minnick, manager of Board Game events. Minnick comes to Alamo via Geek & Sundry, where she served as a Producer with a focus on all things tabletop. Video Vortex will be hosting a variety of board game launch parties, tournaments and play events as well as TriviaDome, Alamo Drafthouse's homegrown trivia night.
Minnick said: "Alamo has been a pioneer in changing the way we view cinema. Their focus on interactivity makes gaming an obvious extension and we are beyond thrilled to explore new ways to delve into that world through one of a kind experiences at the venue."
The Video Vortex rental catalog can be viewed at
videovortex.com/los-angeles
. Sign up for Victory at
drafthouse.com
to find out more about the grand opening at Alamo Drafthouse as well as upcoming film and tabletop gaming events.
Alamo Drafthouse is also partnering with the American Genre Film Archive to seek out and help preserve video store collections across the country so they are preserved and shared. If anyone knows of a collection in peril or already boxed away in storage, please contact
donations@americangenrefilm.org
.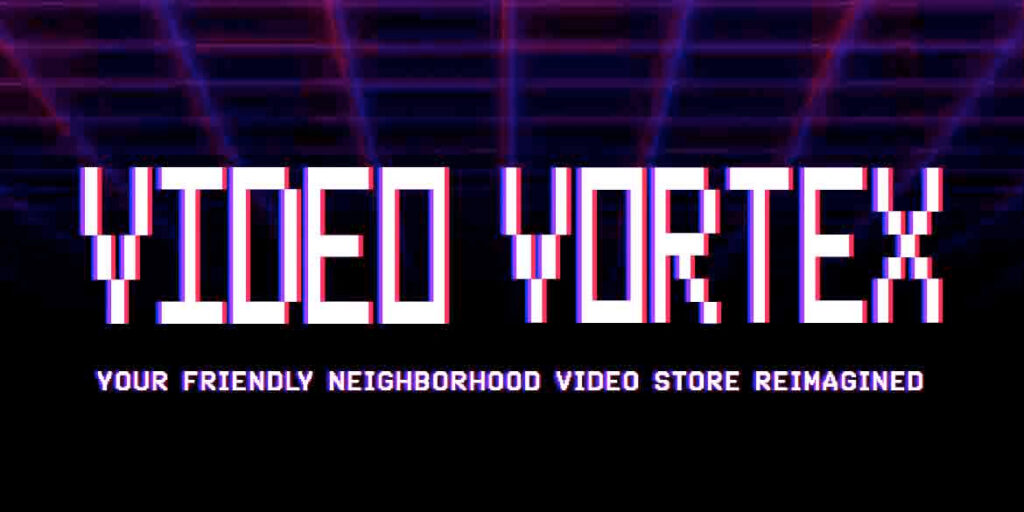 About Video Vortex LA
Nestled right next to Alamo Drafthouse Cinema's downtown Los Angeles location, Video Vortex LA is your bar destination for the latest and greatest in board games, movies, cocktails and local craft beer – all in one cinephile-friendly package. Welcome to an '80s video store re-imagined.
Featuring a full bar, free video rentals, an arcade and a Mondo collectibles hub, Video Vortex LA is the perfect spot to start or end your Alamo Drafthouse visit, (or pop in just for a pint and a free video rental). The bar will also feature a stage that will be home to performances, podcast recordings, trivia, karaoke, gaming tournaments, and whatever else our Video Vortex programmers can dream up. Committed to board games, Video Vortex features bar tables designed for optimal tabletop gaming and shelves stocked with free-to-play classics and the must-play board games of the year.
About Alamo Drafthouse Los Angeles
Alamo Drafthouse will opens its first Southern California location in downtown Los Angeles in summer 2019. The state of the art facility will feature twelve auditoriums playing everything from new releases, repertory, cult favorite series Terror Tuesday & Weird Wednesday, as well as an upcoming slate of programming unique to Los Angeles. Like Alamo Drafthouse's nearly forty other locations across the country, the downtown Los Angeles theater boasts a full bar and kitchen, with dine-in service in theater and at Video Vortex.