It's been 20 years since audiences first saw Christian Bale dance to Huey Lewis before taking an axe and — anyway, we all remember the bloodied frenzy that ensues.
It's one of many memorable scenes from Mary Harron's film, 'American Psycho,' the modern cult-classic based on Bret Easton Ellis' grisly novel. Harron joined Nightstream and journalist Katie Rife for a conversation celebrating the film's 20th Anniversary.
"As Guinevere and I were writing, sometimes we'd just go: 'Brett! Who hurt you?'" Harron said of adapting Ellis' novel with co-writer Guinevere Turner. "This material was so extreme that there was no way I could make it safe."
Even before 'American Psycho,' Harron wasn't "playing it safe." In her early years, Harron was a music journalist, floating around New York and London's punk scenes, then left journalism completely to direct for television. Fueled by a fascination with the SCUM Manifesto, written by radical feminist Valerie Solanas, Harron made her 1996 film, 'I Shot Andy Warhol.' "I believe very strongly that the most interesting people are not necessarily the ones who are successful or famous," Harron said of Solanas. "I really love the idea of resurrecting someone's story." 
It was her first feature, and her first taste of the indie film scene. "It was the time that you could have a film at Sundance and your life could change overnight," Harron recalled.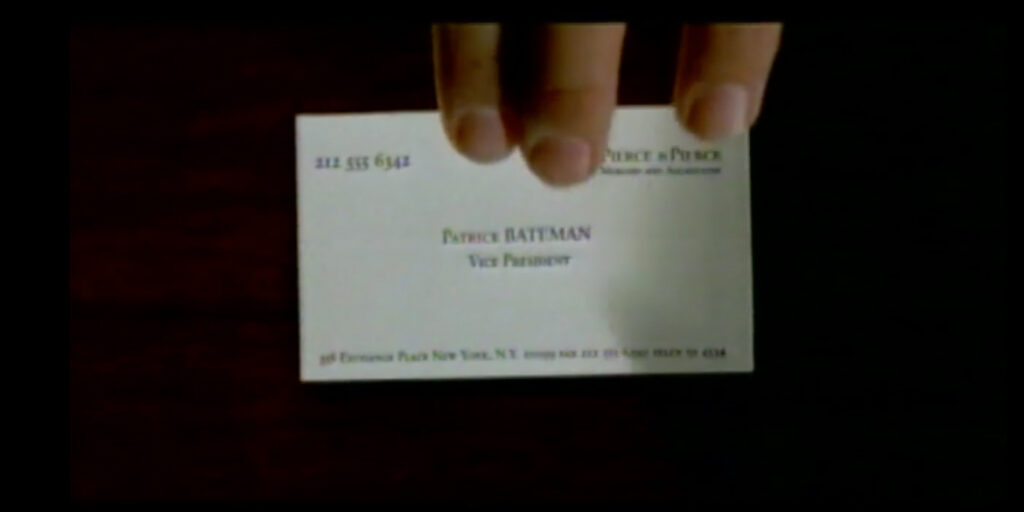 'American Psycho' would have its premiere at Sundance four years after 'Warhol.' We know the film as a dark satire on masculinity, anchored by a wicked performance from Christian Bale. He, of course, played Patrick Bateman, the simmering, business card-obsessed Wall Street brat who kills people in his free time. "One of the primary ideas which he's playing with throughout the film is that Bateman is a kind of alien," Harron said of Bale's now-iconic performance. "He doesn't know how to be a human being."
Patrick Bateman is Harron's own classic monster of horror movie lore, a man who was created this way, never forming his own sense of self. The character "was like a Frankenstein or a Dracula" to Harron. "He was born monstrous and he's trying to survive in a world of normal people."
Harron also noted the element of sheen that's glossed across Bateman's life, which is then peeled back to reveal the hideousness that lies beneath. Inspired by the suspense in Roman Polanski and Alfred Hitchcock films, she found ways to ramp up the tension between the light and dark. One way she accomplished this was through Bateman's obsession with music: every time Bateman begins monologuing about music, we know a killing is about to happen. "The happier, more cheerful, more sunny the music was, the better it worked," Harron said. After testing out pop songs of all sorts, Huey Lewis & The News' "Hip to Be Square" and Katrina & The Waves' "Walking on Sunshine" were among those that made the cut.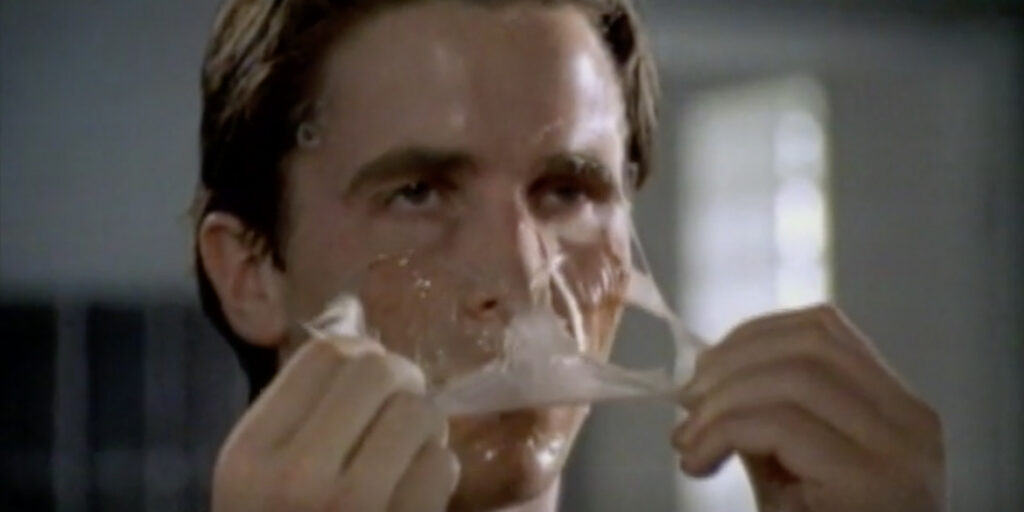 Hit music and all, 'American Psycho' was only a moderate success with audiences when it was released in 2000. The film grew in popularity to become the cult-classic we know it as today. Harron suspects that early moviegoers may have been turned off by the film's '80s Wall Street setting. She imagined them saying, "'We know about the '80s. That's over.' Little did they know… "
So how does the movie hit 20 years later? Harron says 'American Psycho' was never meant to just be confined to one decade. Referring to many suited men from the news as "pathetic wannabe Batemans," Harron noted: "No, it's not just about the '80s. It's about our world."
The 20th Anniversary Celebration of 'American Psycho' with Mary Harron was part of the Nightstream Film Festival, which ran October 8-11th. Harron made a recent return to the horror genre with her new Quibi show, 'The Expecting.'