A24 has been teasing Saint Maud's release for quite some time now, but was delayed three times (a religiously coincidental number) due to the COVID-19 pandemic. Finally, the devoutly deranged film is slated to be released to the masses on January 29th.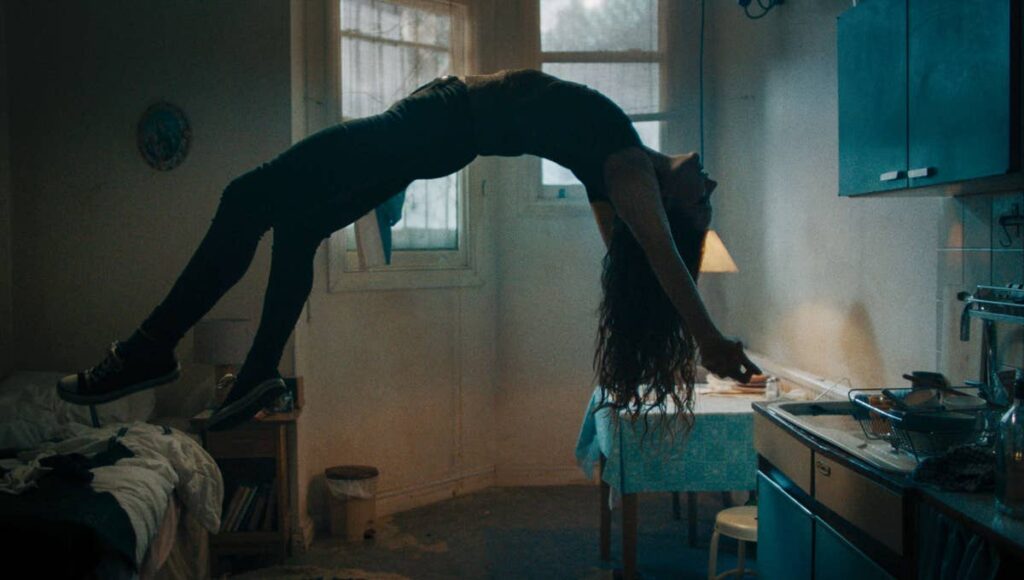 Saint Maud is the debut film from visionary writer/director Rose Glass. A24 describes it as "a chilling and boldly original vision of faith, madness, and salvation in a fallen world." The story follows Maud (Morfydd Clark), a Catholic nurse who is assigned to take care of a dying dancer in her last days. However, Maud's past begins to infiltrate her mind and affect her wholesome mission of healing. As her relationship with her patient grows increasingly malignant, Maud's religious values derail into dangerous territory. Demons and repressed desires present themselves in hallucinations and sinister sacrificial manners that will make one from any faith recoil in fear.
To celebrate the long-awaited release, Mondo has answered our prayers by releasing a gorgeous original motion picture soundtrack LP composed by Adam Janota Bzowski and artwork by Jack Hughes. It's delicately pressed on 180g Clear Blue vinyl with Grey Splatter and housed inside a gatefold sleeve. Filled with haunting synths and ambient drones, Bzowski's first feature film score is harrowing and hypnotic. A mesmerizing blend of melodies and choral blossoms make this soundtrack a religious experience on its own.
The soundtrack goes on sale this Wednesday at Noon CST on THE DROP. 
Pre-orders are expected to ship June 2021.