'Nightmare Alley' is based on the 1946 novel of the same name by William Lindsay Gresham, which was previously adapted into Edmund Goulding's 1947 noir of the same name starring Tyrone Power. Now it is in the hands of Guillermo del Toro and it is dripping in his cinematic esthetic. While this effort brushes up against the horror genre it doesn't exactly fit into that box. It is very much a noir film with action, crime and drama elements. That being said I think fans of del Toro will appreciate the descent into madness without the straight horror fix we are use to from one of the modern day masters of horror.
While this project is intriguing I can't wait to check out the del Toro produced 'Antlers' after it has been delayed for over a year. Both of these films should be on your radar.. Check out the synopsis and trailer for 'Nightmare Alley' below.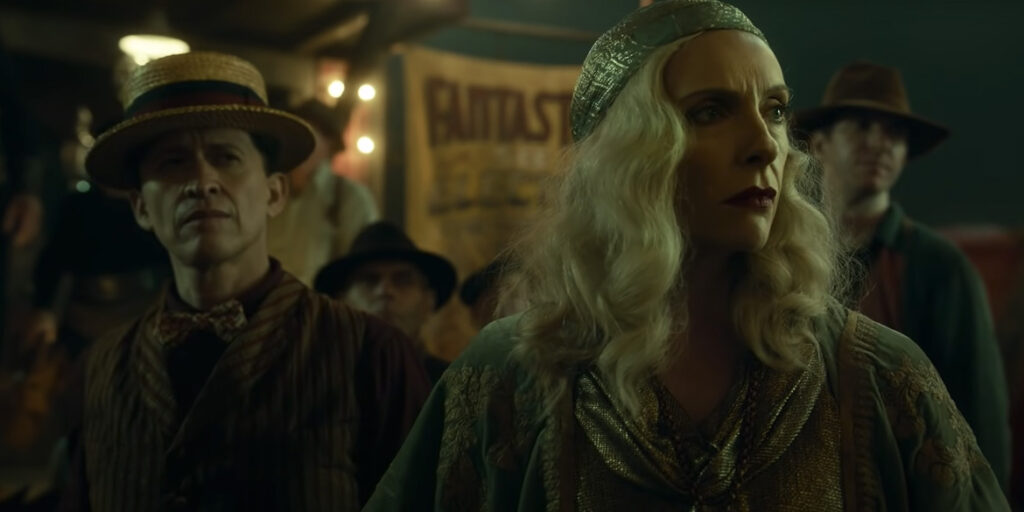 SYNOPSIS: 
In NIGHTMARE ALLEY, an ambitious carny (Bradley Cooper) with a talent for manipulating people with a few well-chosen words hooks up with a female psychiatrist (Cate Blanchett) who is even more dangerous than he is.
'Nightmare Alley' hits theaters December 17, 2021.