'The Creeping,' the debut feature film from director Jaime Hooper, serves up a solid old school ghost story that couples excellent performances and technical prowess. With influences that vary from Fincher to Friedkin, 'The Creeping' was truly a highlight of this year's stacked Panic Fest Line-Up.
The story begins with Anna (Riann Steele), a young woman reeling from the death of her father, who returns home to care for her dementia addled grandmother (Jane Lowe) with the help of her caretaker, Karen (Sophie Thompson). Still navigating her grief while simultaneously discovering the mysteries of generational trauma, flashbacks reveal a haunted Anna, both emotionally and… literally? The acting here is grounded, vulnerable, and tender. The only quibble here is the balancing act between character-driven or narrative-driven action which suffers a bit. We peel back a few layers of Anna, but other characters feel a bit two-dimensional. It's the difference between watching bad things happen to someone and being there and feeling those bad things. None of this is to say that the slightly (slightly) weak characterization is enough to disengage the audience. Any issues are certainly shadowed by one of the biggest stars of the show: the location. Set in the English countryside at a 1000-year-old home (and it's neighboring 1000-year-old graveyard), the house and its sprawling grounds sometimes feels both warm and cozy, yet cold and hostile, like an unsolvable mystery, tempting yet terrifying.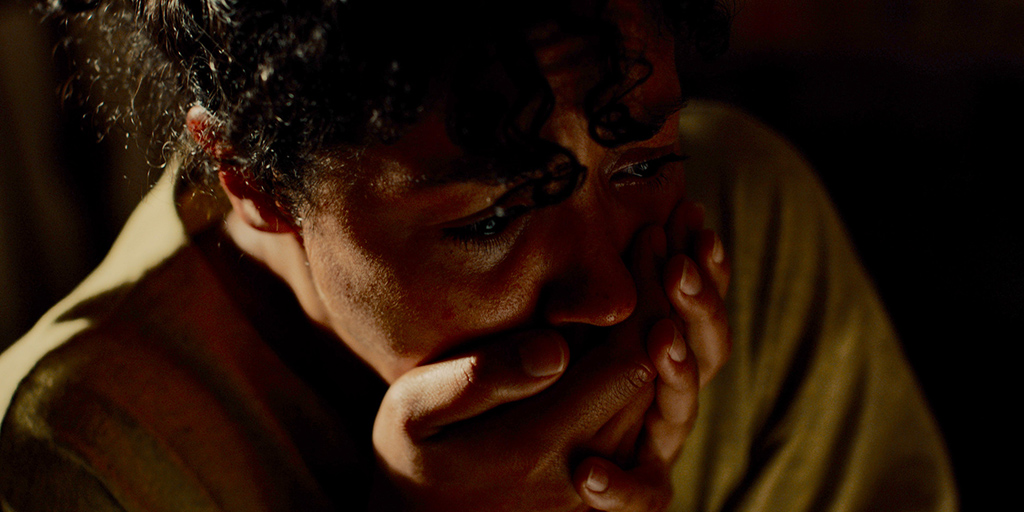 'The Creeping' is a technical marvel, and exponentially so when the size of the crew is considered. Hooper is fully at the helm, credited as the screenwriter, director, and editor (and producer, and video FX supervisor, and his own assistant director, and probably the guy who re-stocked crafty). Hooper did his homework, and his audience is better off for it. The cinematic qualities and color coordination of Fincher, the long, slow, dissolve transitions of Kubrick, and the loaded, relentless scares Wan cooks up. A couple of shots imported directly from 'The Changeling' and 'The Exorcist' made me grin instead of grimace. It's so fun and satisfying to see a young, up-and-coming filmmaker embracing their influences
while confidently making their own statement. Maybe as equally impressive as the visuals is the sound. Much of this is thanks to the painstaking work of producer/sound designer/miracle worker Helen Miles. 'The Creeping' is scary because of her. Full stop.
Overall, 'The Creeping' is an enormous success. It's a love letter to BBC cozies and the classic haunted house. An unsettling story of the pain of generational trauma and skeletons in the closet, 'The Creeping' is an incredibly impressive debut effort certainly worth your time. Be on the look out for this film and these filmmakers, their future is bright (although I hope they keep telling stories in the dark). My pick for this year's Panic Fest Best in Fest.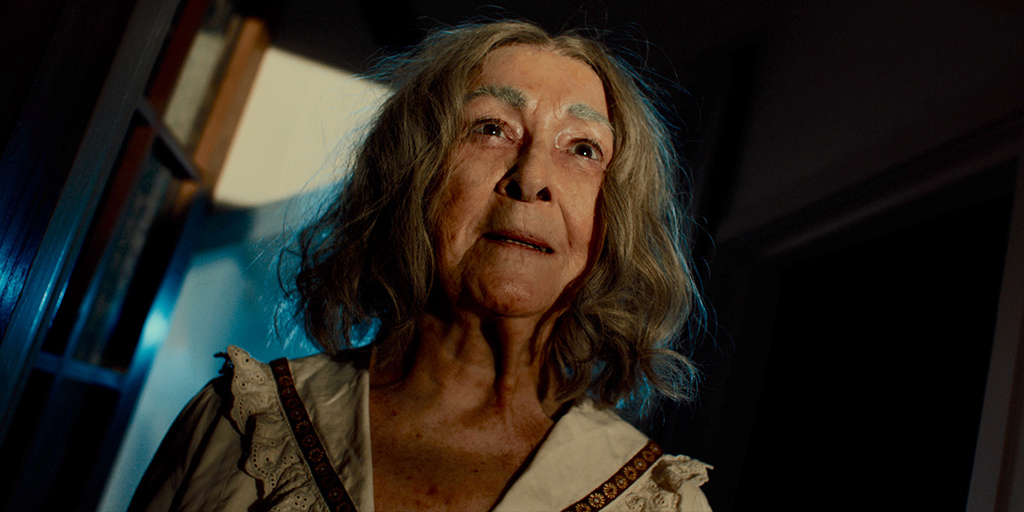 Panic Fest 2022: 'The Creeping' Delivers a Polished Old School Ghost Story That Terrifies