20th Century Studios and New Regency have released the first official trailer and poster for 'Barbarian."Barbarian' follows Tess (Georgine Campbell), a young woman who travels to Detroit for a job interview. However, as she arrives to her rental, she discovers that a man, Keith (Bill Skarsgard), is already staying there.
In the trailer, Keith invites Tess to stay the night due to the weather and unsavory neighborhood. After taking the bedroom, so graciously offered by Keith, Tess is startled awake by the sound of footsteps. As Tess goes to investigate the noises, she hears Keith's plea for help coming from the basement. Armed with just her iPhone flashlight, Tess descends into the dark, creepy halls looking for answers.
But this is just the beginning of the terrors the rental will bring.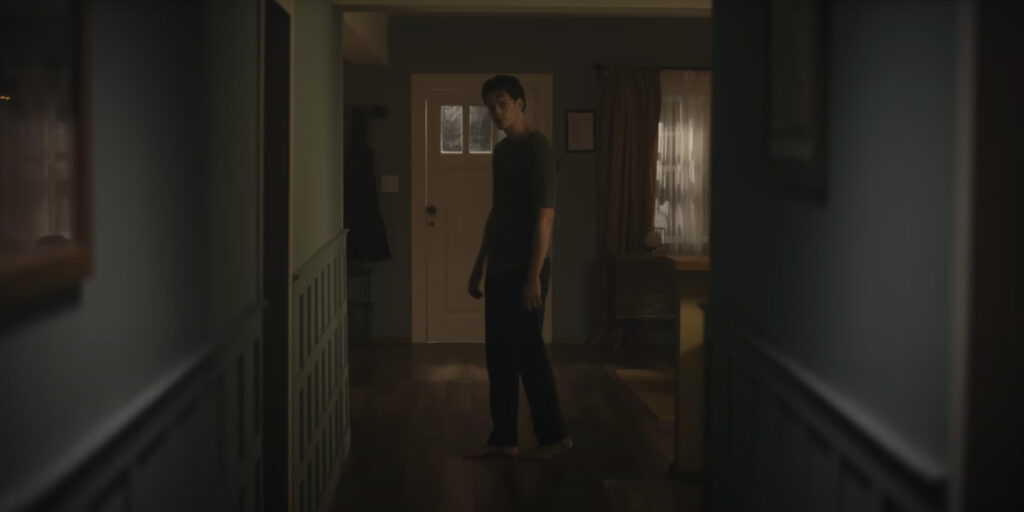 Alongside Campbell and Skarsgard, Justin Long (Tusk), Kurt Braunohler (Bob's Burgers), Jaymes Butler (Resident Evil), and Matthew Patrick Davis will also star. Written and directed by Zach Cregger, an American actor and producer known for 'Wrecked' and 'The Whitest Kids U'Know.'
Notable in the trailer, a producer from It and The Grudge, horror veteran Roy Lee joined the creative team as a producer. Skarsgard along with Alex Lebovici, Natalie Lehmann, Michael Schaefaer, and Danny Chan served as executive producers.
With an all-star cast and creative team from horror heavy-hitters, Barbarian is set to be a terrifyingly good watch.
OFFICIAL SYNOPIS:
A young woman traveling to Detroit for a job interview books a rental home. But when she arrives late at night, she discovers that the house is double booked, and a strange man is already staying there. Against her better judgement, she decides to spend the evening, but soon discovers that there's a lot more to fear than just an unexpected house guest.
'Barbarian' will release in theaters August 31, 2022.