If I'm being truthful, I never thought I'd be sitting down to write a review for a movie based on a popular chain of Halloween stores. Spirit Halloween is best known for taking over the hollow shells of many abandoned Toys R Us and Best Buys every year when fall rolls around. Directed by David Poag, 'Spirit Halloween: The Movie' feels like watching an old Disney Channel Original Movie from the early-2000s in the best possible way. 
The film starts by setting us up with some good old-fashioned lore featuring Christopher Lloyd as Alex Windsor, a cruel old businessman who meets an untimely demise via curse. This brings us to the present where we meet our main trio Jake (Donovan Colan), Carson (Dylan Martin Frankel), and Bo (Jaiden J. Smith) who are trying to figure out how to spend Halloween. Jake is hesitant to give up his childhood Halloween traditions but his friends think trick or treating is lame. As a compromise, Jake suggests they spend the night in a Spirit Halloween store.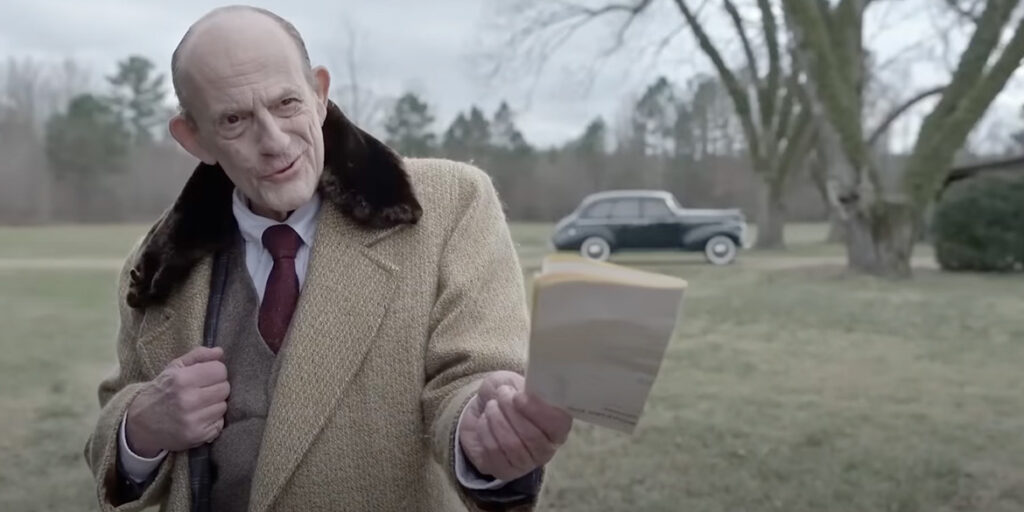 Things start off lighthearted the fun as the friends camp out in the store. They eat candy, try on costumes, and are in high spirits. Once 10 pm hits is when the real fun starts. The restless spirit of Alex Windsor has awoken and wants nothing more than to find a host body. Because he can't access the children right away he starts possessing various Spirit Halloween animatronics. This is where the bulk of fun in this film lies. There are many genuinely creepy moments of Lloyd using some of Spirit Halloween's creepier fare to terrorize the kids. Certain moments had me smiling from how fun and creepy they were! Screenwriter Billie Bates captures the group's childlike fear while avoiding anything that might be too much, something I found impressive.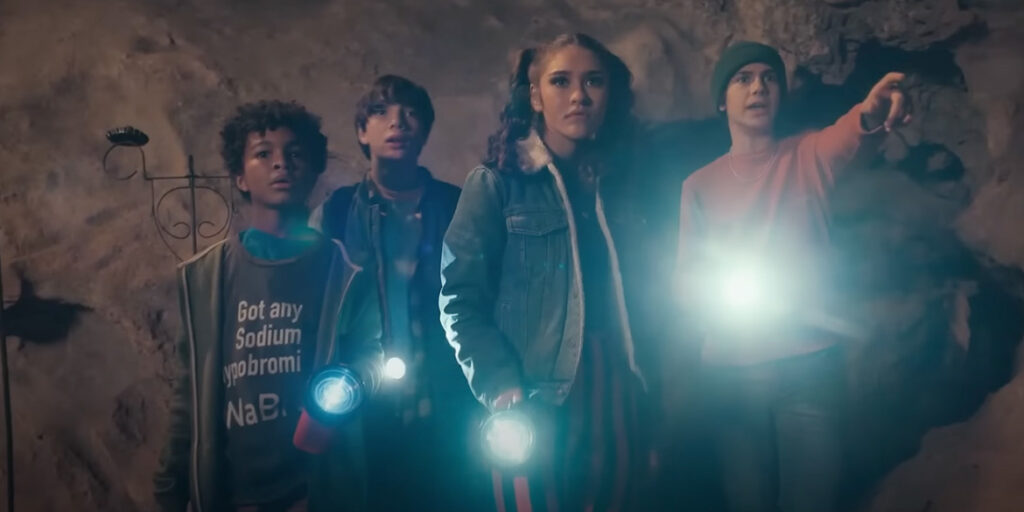 As fun and spooky as the movie is there's not much else going on. Sure there are some layers of Jake coming to terms with the fact that he's growing up but it almost feels like that goes too heavy-handed. He's only 14 years old, he's still a kid and is still allowed to enjoy "childish" things like trick or treating or Halloween things. It's a little on the lower budget side but besides some lackluster CGI, it's never really a concern. And while the film as a whole didn't feel like a nonstop commercial I did find myself many times wanting to take a trip to Spirit Halloween so perhaps some of the marketing did work.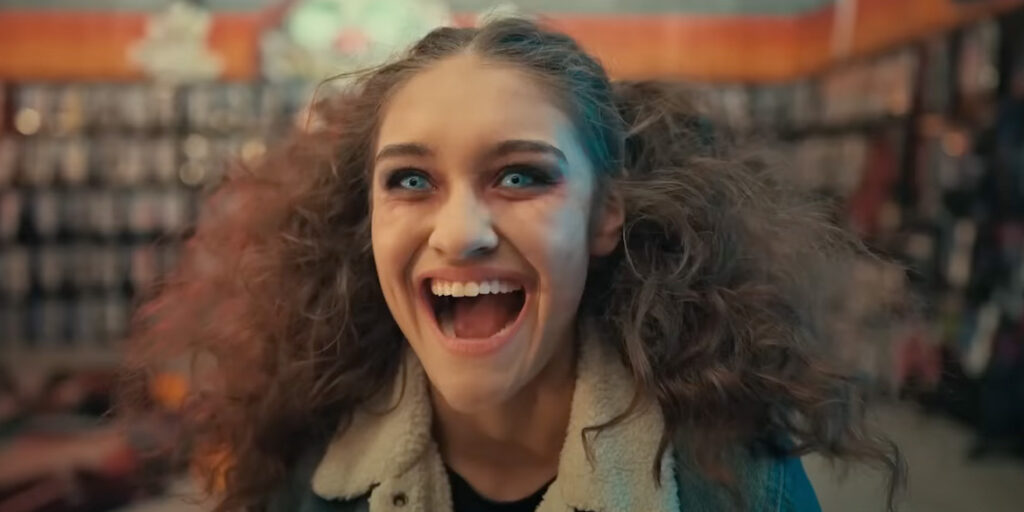 Overall, 'Spirit Halloween: The Movie' is pretty fun. This is the exact type of movie I can see preteens begging their parents to put on during a Halloween sleepover. A bunch of 12-year-olds hopped up on candy and downing fistfuls of popcorn as they huddle in sleeping bags in a dark living room strikes me as the exact demographic the team behind 'Spirit' was aiming for. While not perfect it does make a good addition to the "My First Horror Movie" genre. A nice gateway film for kids to give them a taste of horror without being traumatizing. Some plot holes can be overlooked to enjoy a lighthearted spooky film to bring in the Halloween season.
Man did I feel bad for the store manager that had to clean up the destroyed store the morning after the chaos! He was the real hero of the film.
'Spirit Halloween: The Movie' releases in limited theaters on September 30, followed by a VOD release on October 11.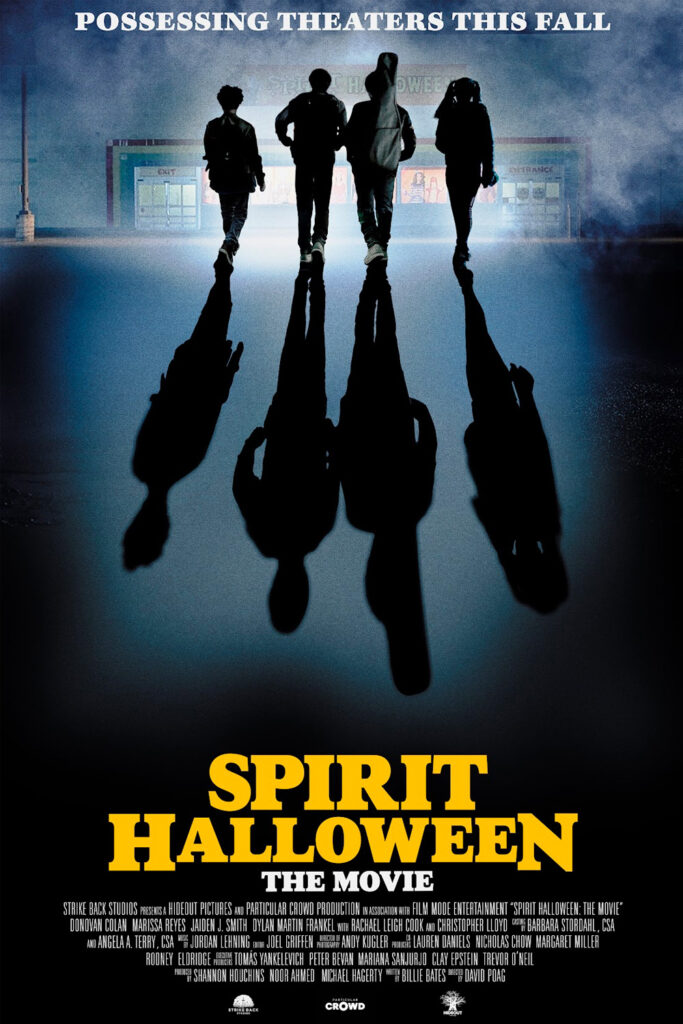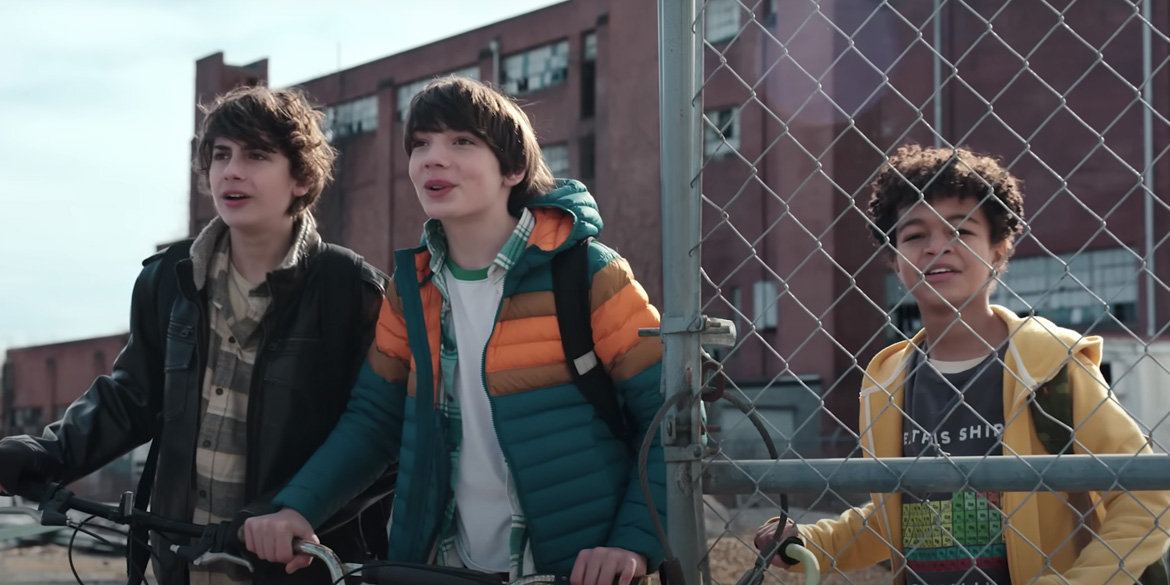 REVIEW: 'Spirit Halloween: The Movie' Serves Up Scares for the Whole Family