HOW TO ENTER:
For a chance to win SLAUGHTERHOUSE RULEZ on DVD tell us what your favorite Simon Pegg / Nick Frost film is in the comment section below or on social. We will select a winner on June 18th! Check out the trailer and DVD are below along with a synopsis.
As you watch the trailer you will see the same techniques that have been used in Nick Frost and Simon Pegg films for years. Smash cuts and dark humor. This feels like the closest thing to Shaun of the Dead we have got from the duo lately.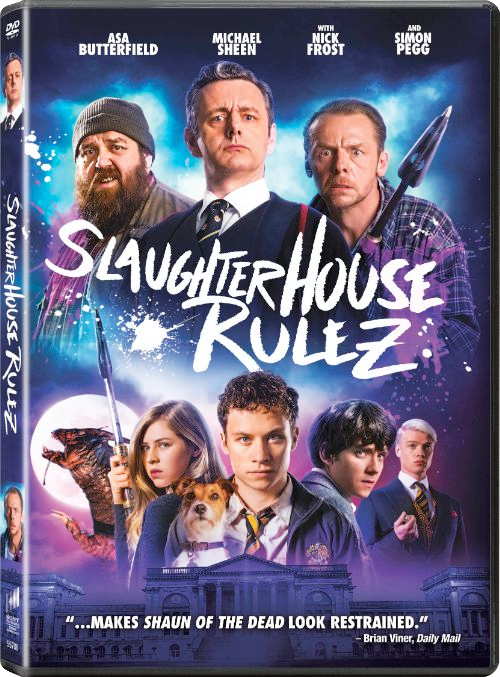 OFFICIAL SYNOPSIS:
Welcome to Slaughterhouse, an elite boarding school where boys and girls are groomed for power and greatness…and they're about to meet their match.  This ancient and ordered world is about to be shaken to its foundations – literally – when a controversial frack site on prized school woodland causes seismic tremors, a mysterious sinkhole and an unspeakable horror is unleashed.  Soon a new pecking order will be established as pupils, teachers and the school matron become locked in a bloody battle for survival.
SLAUGHTERHOUSE RULEZ is executive produced by Simon Pegg, Nick Frost, Diego Suarez Chialvo and Josephine Rose. The story by Luke Passmore and Crispian Mills & Henry Fitzherbert inspires the screenplay written by Mills and Fitzherbert. The film is produced by Charlotte Walls, co-produced by Huberta Von Liel and directed by Crispian Mills.
CONTEST RULES:
You must be 18 years old to enter and live within the United States.