The directorial debut from Dave Franco is impressive first attempt. The film is beautifully shot that lets you find pleasure in its simplicity. Leaning on storytelling and character building relationships is the heart of the film. Co-written by Franco and Joe Swanberg it primarily takes place in one beachfront setting as this isolation horror thriller takes hold.
The film stars  Alison Brie ("GLOW," Sleeping With Other People), Dan Stevens ("Downton Abbey," Beauty and the Beast), Jeremy Allen White ("Shameless", Movie 43) and Sheila Vand ("Snowpiercer," A Girl Walks Home Alone at Night). The cast alone made me excited to check out the film and it did not disappoint.
Two couples on an oceanside getaway grow suspicious that the host of their seemingly perfect rental house may be spying on them. Before long, what should have been a celebratory weekend trip turns into something far more sinister, as well-kept secrets are exposed and the four old friends come to see each other in a whole new light. The one actor I failed to mention in the cast of characters is the person handling the rental property. Taylor, played by Toby Huss, comes off as pretty normal to me at first, but has one big flaw that causes ripples in the group. He tips his hand that he is racist. Fitting for the timeline we are living in. You immediately peg him as our antagonist for this very obvious reason but as the story carries on I came to a realization that no one should be trusted.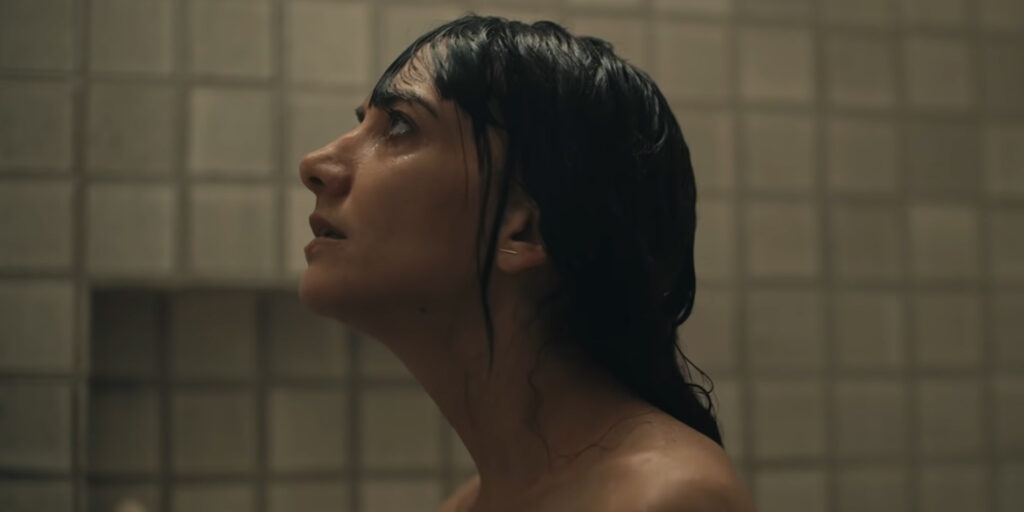 As I mentioned in the title of this review 'The Rental' plays out like a modern Hitchcockian tale with a shower scene that unravels everything in the second act. I don't want to give to much away but the goal of our antagonist is to isolate and instigate. This is where things become complicated and the slow burn that is 'The Rental' takes what was an ember and emits a spark that turns into a flame.
With a cross between a modern day Bates Motel setting and the 'Vacancy' storyline we get something that feels authentic but not quite original. It is a tale we have heard before but not told in quite the same way with this cast of characters. The separate and sabotage mantra is something we are use to seeing in horror movies but usually ones that evolves into far more madness than we see in 'The Rental.'

At its core it is a film about relationships and trust with an underlying story of voyeurism. The voyeur himself takes on a very nonchalant manner about him. The best way I would describe him is Michael Myers but with a more sophisticated approach in how he handles himself. He is not supernatural but is void of expression and feelings.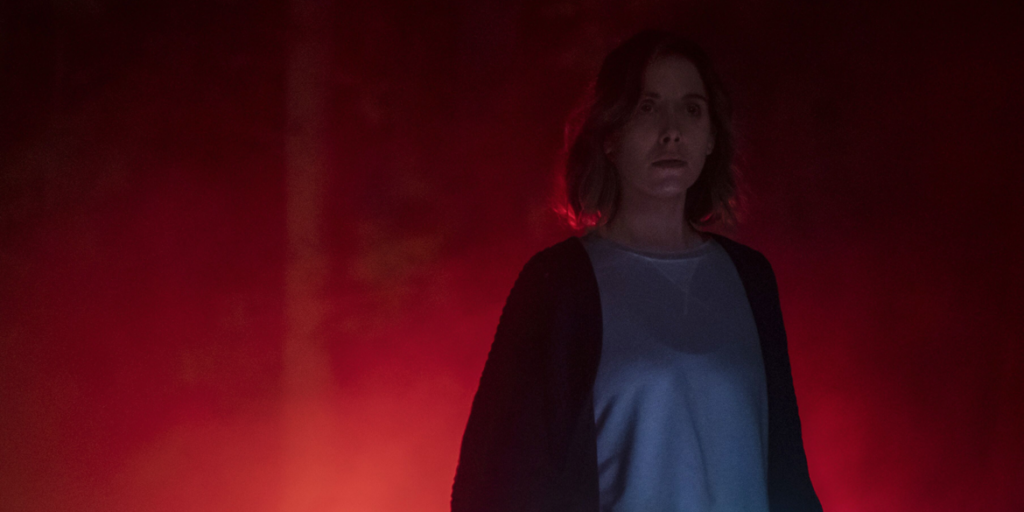 I often don't agree that everything needs a sequel, but 'The Rental' certainly sets itself up nicely to stretch out over 2-3 films if it so desired to do so. The main setting takes place in a beachfront airbnb from hell but I could easily see this shift to an urban apartment or a farm to extend into franchise territory with some new wrinkles along the way.
While 'The Rental' isn't a homerun it is a really nice debut from first time director Dave Franco. I look forward to seeing what his next project entails and if he decides to brush up against the horror genre again. You can check this out for yourself Friday, July 24, 2020 in select theaters and on-demand from IFC Films.