Having a party in your new home is stressful but is there any better feeling than winding down after you get all of those people out of your house and start to head to bed? Who Invited Them kicks off as the party winds down when two guests, that the hosts didn't even invite, come out when everyone else leaves and things get weird! The trailer drops us details about drugs, swinging, bondage, and the house having a dark history of murder. All great ingredients for a nightmarish after party! This is the first feature for writer/director Duncan Birmingham.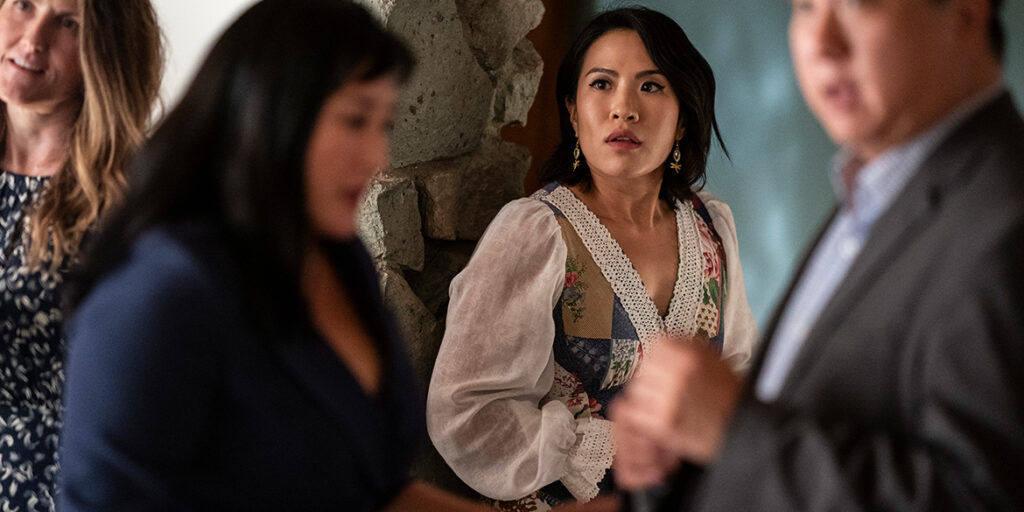 Stars include: Perry Mattfield ('Shameless'), Ryan Hansen ('Party Down'), Timothy Granaderos ('13 Reasons Why'), and Melissa Tang ('Young Sheldon').
'Who Invited Them' will stream exclusively on Shudder starting September 1st, 2022.
SYNOPSIS
Adam and Margo's housewarming party is a success. One couple linger after the other guests, revealing themselves to be wealthy neighbors. As one night cap leads to another, Adam and Margo suspect their new friends are duplicitous strangers.