HOW TO ENTER: For a chance to win our 'One Cut of the Dead' Steelbook Blu-ray tell us your favorite zombie film of all-time on the Google Form below.
CONTEST CLOSED.
ABOUT THE FILM
Written and directed by Shin'ichirô Ueda (Special Actors), the horror/comedy stars Harumi Shuhama (Ichigo no uta), Takayuki Hamatsu (Followers), and Yuzuki Akiyama (Kamen raidâ Jiô). The film is based on the play, "Ghost in the Box!" written by Ryoichi Wada.
In ONE CUT OF THE DEAD, while shooting a low-budget zombie film in an abandoned warehouse, the crew find themselves caught between actual zombies and a mad director who won't stop rolling. If you think you know what happens next, think again. Filmmaker Shinichiro Ueda turns the film on its head more than once for one of the wildest, funniest, and most surprising zombie movies of all time.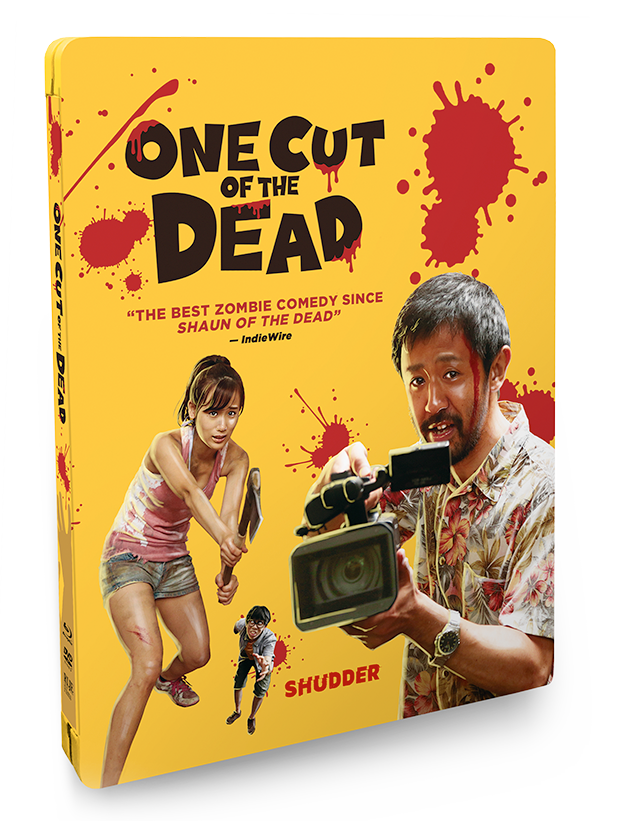 ONE CUT OF THE DEAD DVD as well as DVD/Blu-ray SteelBook include the following bonus features:
· Outtakes
· POM! Instructional Video
· Photo Gallery
The DVD/Blu-ray SteelBook also includes the Go-Pro Version of the film.