The new short film 'Trick' from Elwood Quincy Walker invokes the Halloween spirit through an urban legend and classic themes. At the heart of the short it is a simple story being told in 12 minutes – but the aesthetic and story reminds us of so many things we love.
Gathering around the fire hints at 'Are You Afraid of the Dark,' the flickering pumpkin reminds us of John Carpenter's 'Halloween,' while the story itself is pulling from themes of 'Trick R Treat' from Michael Dougherty. Even the costumes harken back to a simpler time of Ben Cooper costumes featuring a witch, ghost and skeleton. The lighting used by the team behind 'Trick' makes them effectively creepy and real.
As I mentioned before the story itself is simple and centers around a group of trick or treaters that get lost in the woods only to encounter a helpful stranger that is much more than she seems – but it is the perfect appetizer to get you into the Halloween mood. Check out the full short below and be sure to stick around for the credits to see some great vintage illustrations.
'Trick' stars Emily Joy Lemus, Jordan Valadez, Lexi Simonsen, Ryan Kearton, Sam Uehling, Chloe Glassel, AJ Danna, Liz Roman, Trenton Whittaker, and Shar Mayer.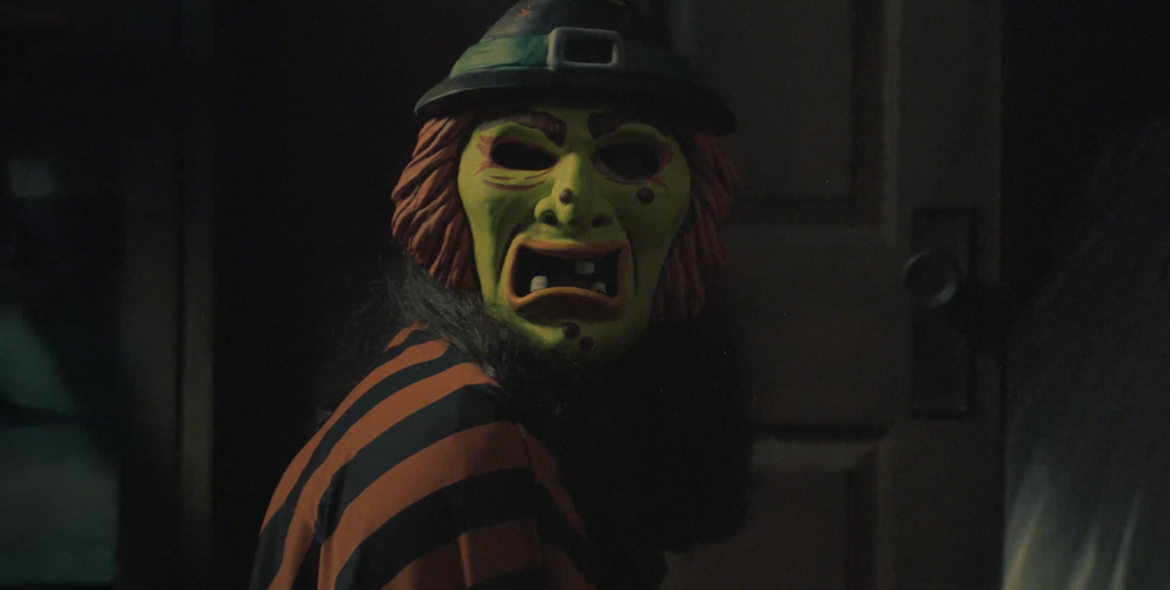 Short Film Showcase: 'Trick' is Here to Get You in the Halloween Spirit