We were lucky enough to debut the mockumentary horror comedy WHAT WE DO IN THE SHADOWS to North American last year at Panic Fest and it was a crowd favorite. Now the swear-wolves are getting their own spin off that promises to be just as fun.
In an interview with Crave Online, director Taika Waititi spilled the beans.
"Jemaine [Clement] and I are trying to write a werewolves spin-off," Waititi told the site, noting that it will likely be the film he makes directly after wrapping production on Thor: Ragnarokfor Marvel. "It's going to be called We're Wolves, like 'We are wolves.' We're Wolves."
I for one cannot wait to see what they do with the spinoff and hope to screen it at Panic Fest 2017!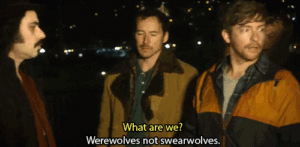 Source: Dread Central / Crave