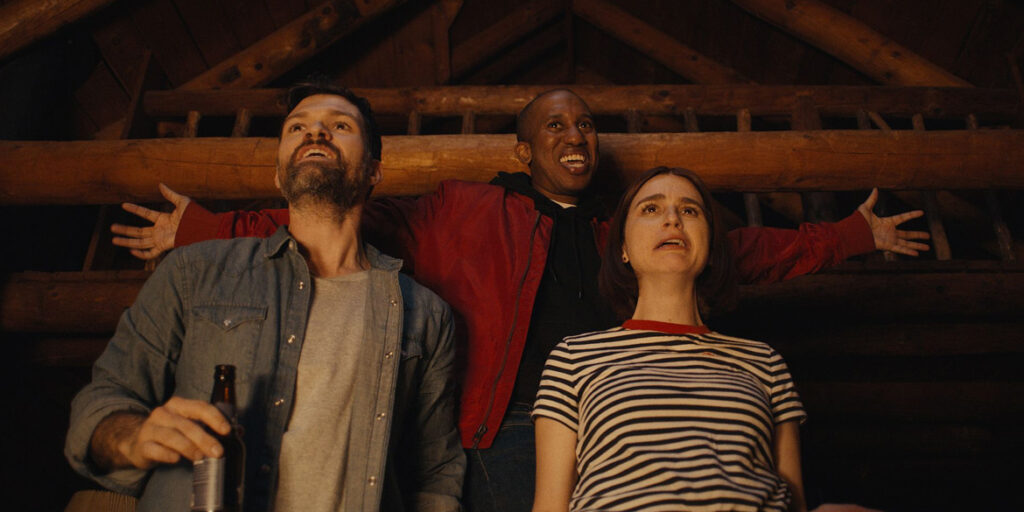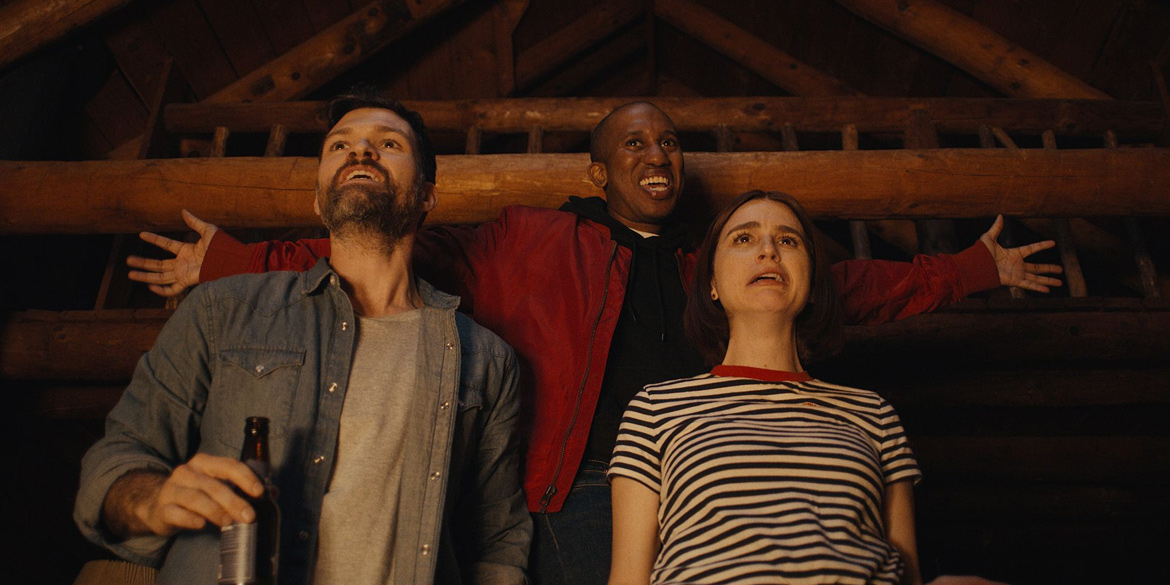 If you are swimming in the ocean of content that is available to horror fans this October you are not alone. There are so many great films and shorts out there to check out that you could probably consume 5 films per day and still not watch everything that has been released this month.
So allow me to add something else to your spooky rotation that harkens back to getting together with friends around the campfire and telling scary stories. I'm talking about the Shudder Original film 'Scare Me' from writer / director Josh Ruben. 
'Scare Me' takes place during a power outage when two strangers tell scary stories. It plays on a lot of horror tropes and unfolds like a love letter to horror and Halloween with call-outs to 'Tales From the Crypt,' 'The Shining,' and gives off at times an 'Evil Dead' vibe when Aya acts out someone who is possessed.
Josh Ruben not only wrote and directed the film but plays Fred. A struggling writer trying to find the story that will launch his career. While doing so he runs across an acclaimed horror author, Fanny, played by Aya Cash (The Boys, You're the Worst). After a chance meeting in remote cabins the two hunker down together when the power goes out to swap scary stories. As they commit to their tales, the more the stories come to life in the dark of a Catskills cabin. The horrors of reality manifest when Fred confronts his ultimate fear: Fanny may be the better storyteller.
The film is carried by three actors and could easily be adapted into a stage play that is brought to life through energetic and imaginative performances from Josh, Aya and Saturday Night Live cast member, Chris Redd who comes into the film during the third act.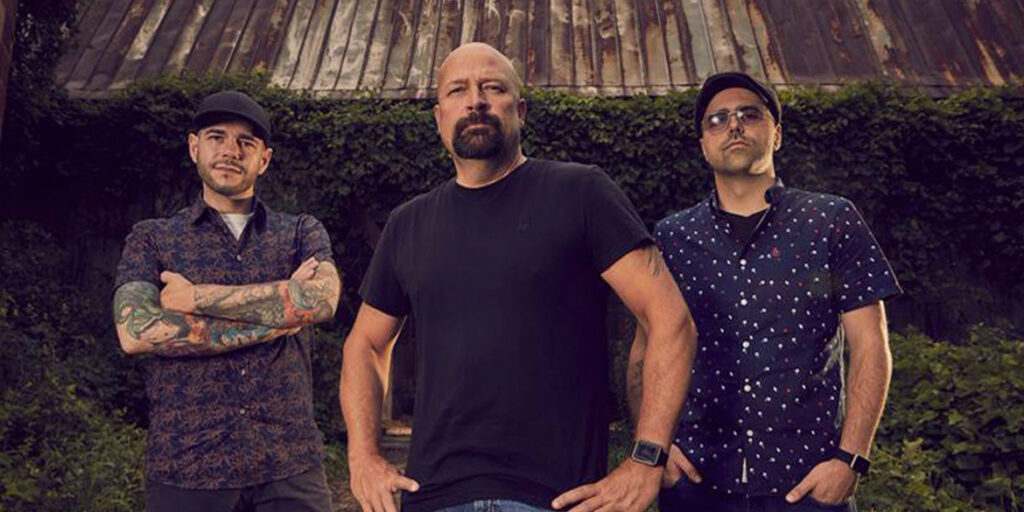 This might just be the year to buy lots of extra candy and settle in for "Ghostober," Travel Channel's third annual paranormal programming event. No need to leave the house when Halloween reigns all month long, taking viewers on spine-chilling adventures to the other side – where tales of poltergeists, ghostly creatures, demons and even a few legends will keep you company. Filled with a creepy mix of buzzy new specials, boldfaced names and returning favorites, "Ghostober" has all the thrills and chills on lockdown.
We were lucky enough to chat with Steve Gonsalves and Dave Tango about all-new otherworldly adventures that they have in store for us this Halloween.
In this spine-tingling, two-hour Halloween special, "Ghost Nation" stars Jason Hawes, Steve Gonsalves and Dave Tango are calling in their old paranormal pals, Amy Bruni and Adam Berry of "Kindred Spirits," to reopen a case that has taken a sinister turn. Seaview Terrace is the 40,000-square-foot Rhode Island mansion famous for being featured on the TV show "Dark Shadows," but the owners were shocked to find out that a recent visitor – a self-proclaimed warlock – had performed some sort of blasphemous ceremony in the house. Now, they're experiencing a shift in the mansion's energy, unleashing something more menacing. The team scours 100 years of history to discover a notoriously patchwork past, filled with lavish high society parties and possibly a scandalous murder.
The ghost-hunting teams reunite for the first time in nearly a decade to explore frightening activity inside an illustrious Newport, Rhode Island, mansion in "Ghost Nation: Reunion in Hell," premiering Saturday, October 31 at 8 p.m. ET/PT.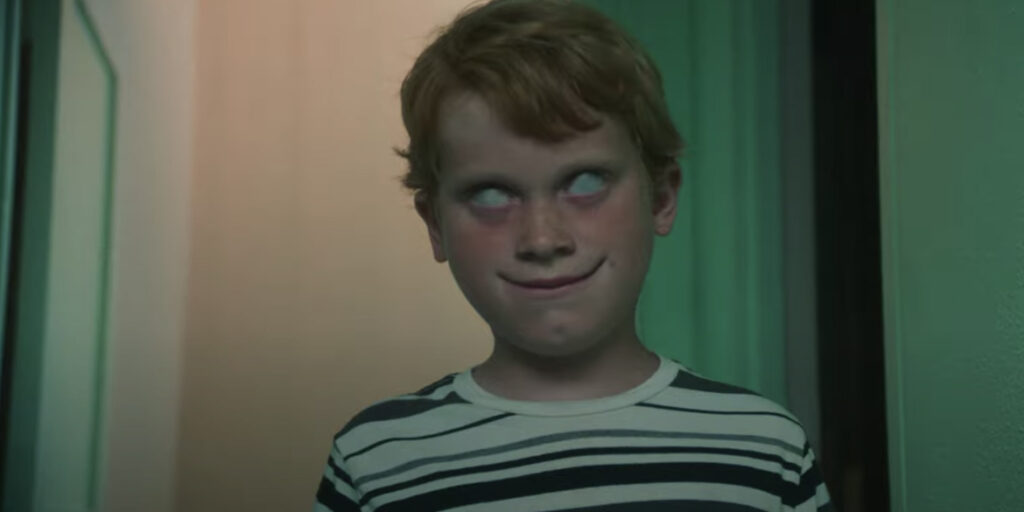 Gunpowder & Sky's horror brand ALTER, is celebrating Halloween by releasing 11 new short films over the course of two weeks leading up to the 31st. Featuring films across all subgenres of horror, including ones from across the world, ALTER promises to alter your haunting holiday! Call it "Two Weeks of Halloween Hell", if you will.
We are proud to say a couple of these films have been part of our Panic Fest programming in the past!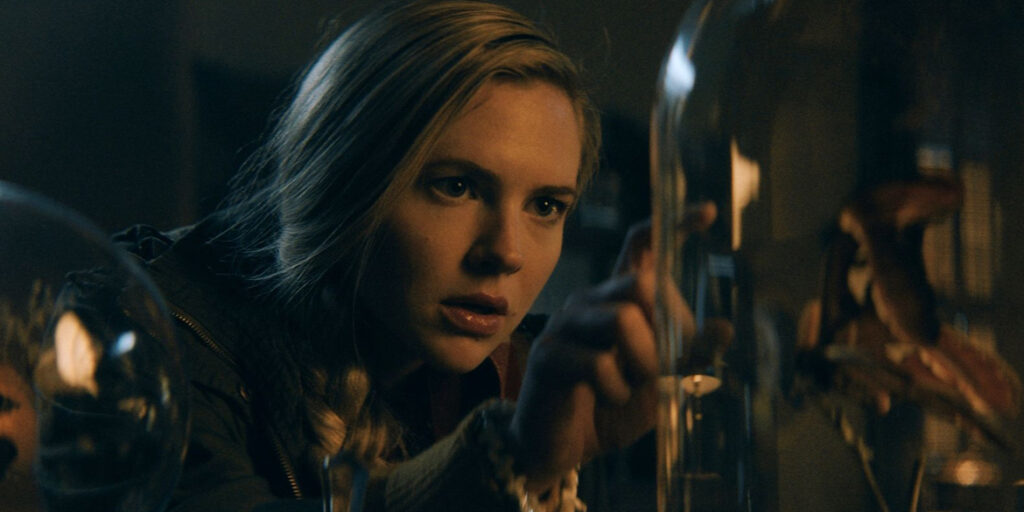 In 'The Mortuary Collection' a young drifter applies for a job at the local mortuary and meets an eccentric mortician (Clancy Brown, The Shawshank Redemption) who chronicles the strange history of the town through a series of twisted tales, each more terrifying than the last.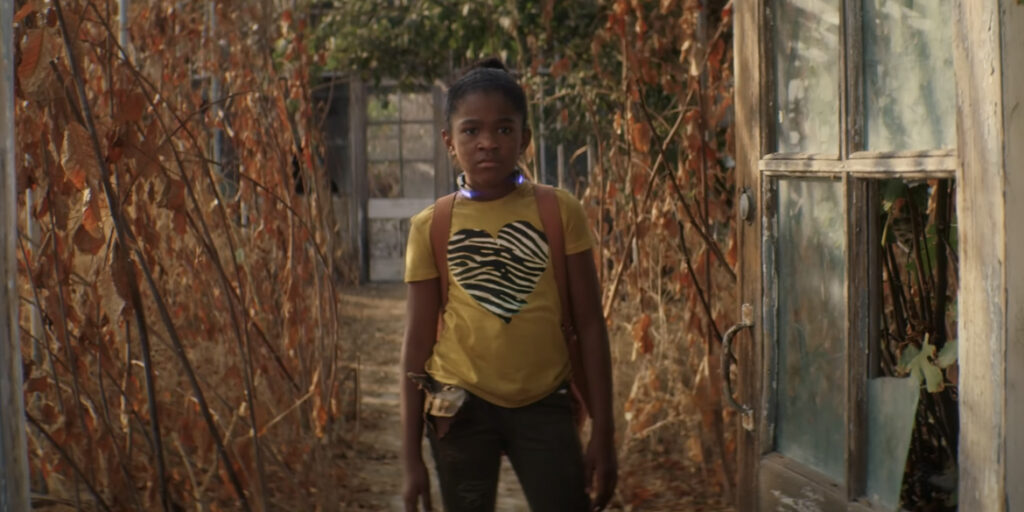 20th Digital Studio premiered a series of 30 diverse, genre-bending short films for Halloween. Bite Size Halloween ranges from horror comedy to psychological thrillers and everything in between. This year's cohort includes a well-rounded group of filmmakers representing different countries, identities, and backgrounds. The long term goal of 20th Digital Studio's short film programs is to continue to guide and finance the growth of these artists' careers.Created by up-and-coming filmmakers, these films will screen across digital and broadcast platforms  Freeform, FX, and Hulu's Huluween platform hub and YouTube channel.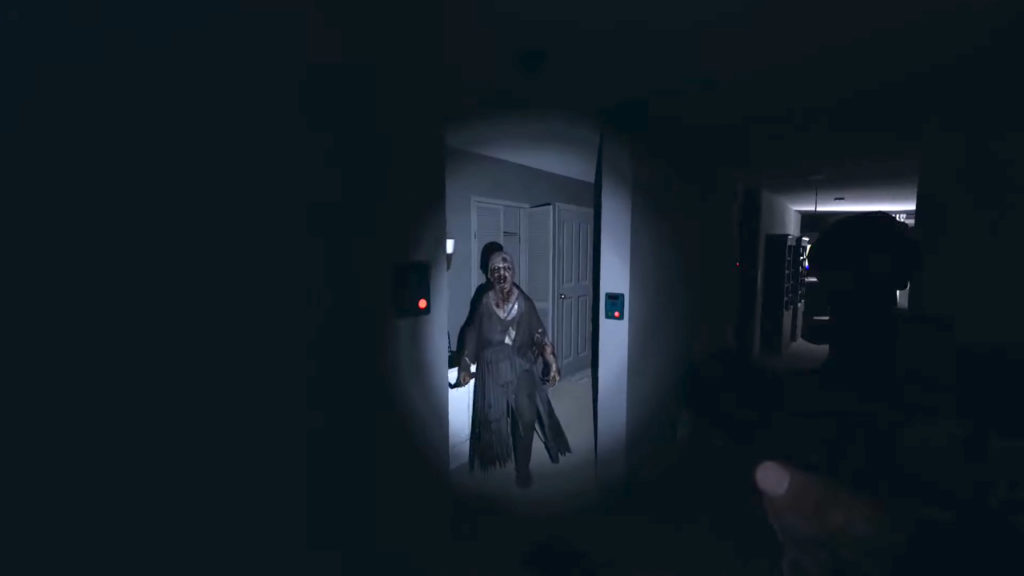 Kinetic Games' psychological horror game, 'Phasmophobia,' has taken Twitch by storm. It is currently one of the most popular games to stream among games like 'Fall Guys: Ultimate Knockout' and 'Among Us.'
'Phasmophobia' is a 4 player co-op game where you and your friends play as paranormal investigators. Your goal is to gather evidence and survive the haunting of the ghost.
Before you start playing, check out our guide on 'Phasmophobia' here >
Ghost Adventures: Horror at Joe Exotic Zoo (Travel Channel)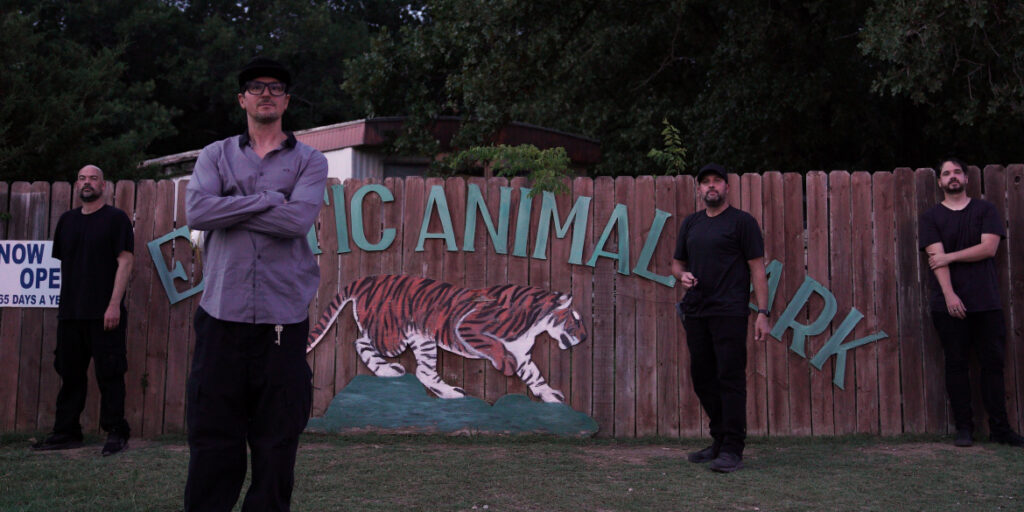 Joe Exotic Zoo is haunted. As the world has recently witnessed, the Greater Wynnewood Animal Park has a history marred by tragedy and drama. But believe it not, there's another chapter in this sensational saga. Park staff regularly experience mysterious and unexplained activity, which they are sure is connected to the park's ill-reputed events. Now, the "Ghost Adventures" crew – Zak Bagans, Aaron Goodwin, Jay Wasley and Billy Tolley – have been called to investigate, breaking new ground with the first-ever paranormal investigation inside the Oklahoma park. Travel Channel's two-hour special, "Ghost Adventures: Horror at Joe Exotic Zoo," premieres Thursday, October 29 at 9 p.m. ET/PT. It's an undertaking like no other for the group, teeming with shocking stories and discoveries, cadaver dogs and undeniable paranormal evidence.
"This investigation was wild from beginning to end. We went into it thinking we knew a little about this story already, but there were so many surprises at every turn," said Bagans. "It's a super-charged location and it felt surreal to be there. This special has all the drama, characters and twists that you would expect in any Joe Exotic story. But just when you think you've seen and heard it all, there's more."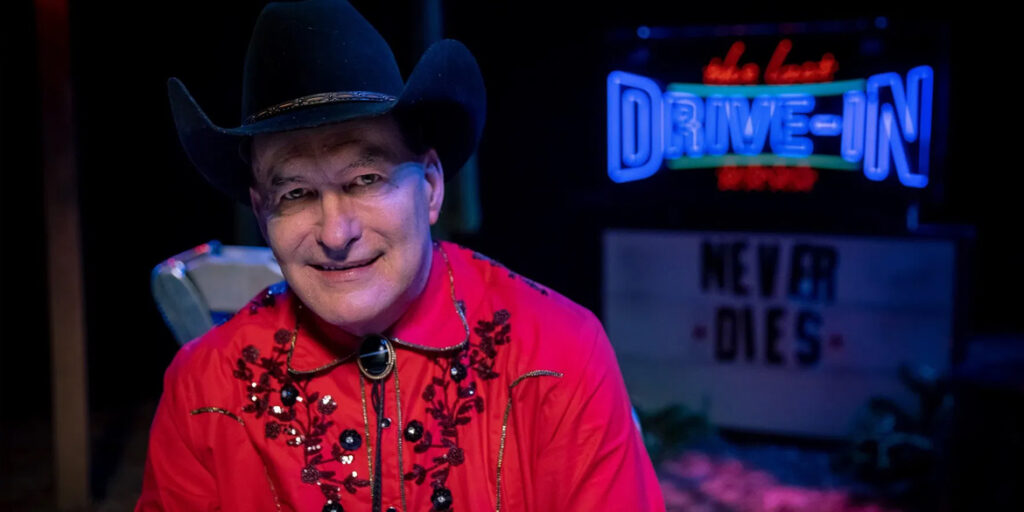 Shudder continues to give horror fans more Joe Bob and this Halloween is no different with the 'The Last Drive-In' Halloween special, 'Joe Bob's Halloween Hideaway' streaming Friday, October 23 at 9pm ET.
Horror host and drive-in movie expert Joe Bob has left the trailer park behind in favor of a more remote retreat, but he's still ready to serve up a double feature of films hand-picked for your Halloween enjoyment," Shudder's press release teased today.
The Halloween special premieres live on the ShudderTV feed Friday, October 23, and will be made available on demand on Monday, October 26.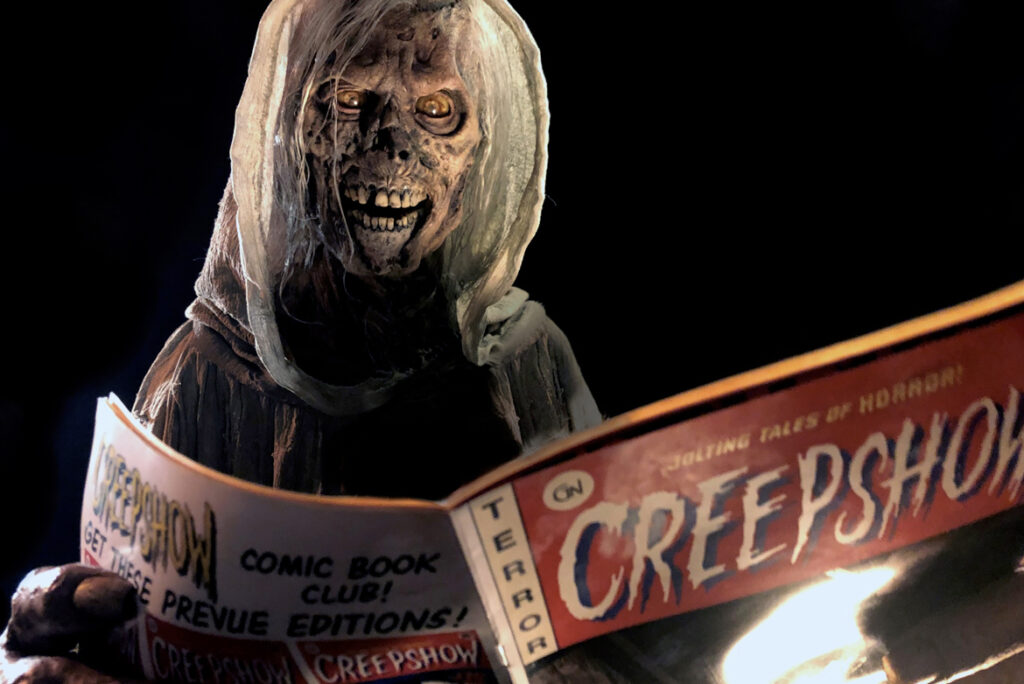 Kiefer Sutherland ( 24 , Designated Survivor ) and Joey King ( The Kissing Booth , The Act ) as the voice cast for' The Creepshow Halloween Special' , premiering October 26.
The animated special will feature two stories directed by Creepshow showrunner Greg Nicotero, with animation by Octopie animation studio.
"Survivor Type," based on the short story by Stephen King and adapted by Nicotero, stars Sutherland as a man determined to stay alive alone on a deserted island no matter what the cost.
"Twittering from the Circus of the Dead," based on the short story by Joe Hill and adapted by Melanie Dale, stars King as a teen whose family road trip includes a visit to the gravest show on earth.
Remi Weekes' indie fest film, 'His House,' found a home on Netflix as part of their massive "Netflix and Chills" horror lineup.
SYNOPSIS:
After making a harrowing escape from war-torn South Sudan, a young refugee couple struggle to adjust to their new life in a small English town that has an unspeakable evil lurking beneath the surface.
The film stars Wunmi Mosaku (Fantastic Beasts and Where to Find Them), Sope Dirisu (The Huntsman: Winter's War) and Matt Smith (Charlie Says) 'His House' was produced by Roy Lee (The Ring, It, Godzilla, Poltergeist, The Grudge, "The Exorcist") with Edward King, Martin Gentles, Aidan Elliott, and Arnon Milchan.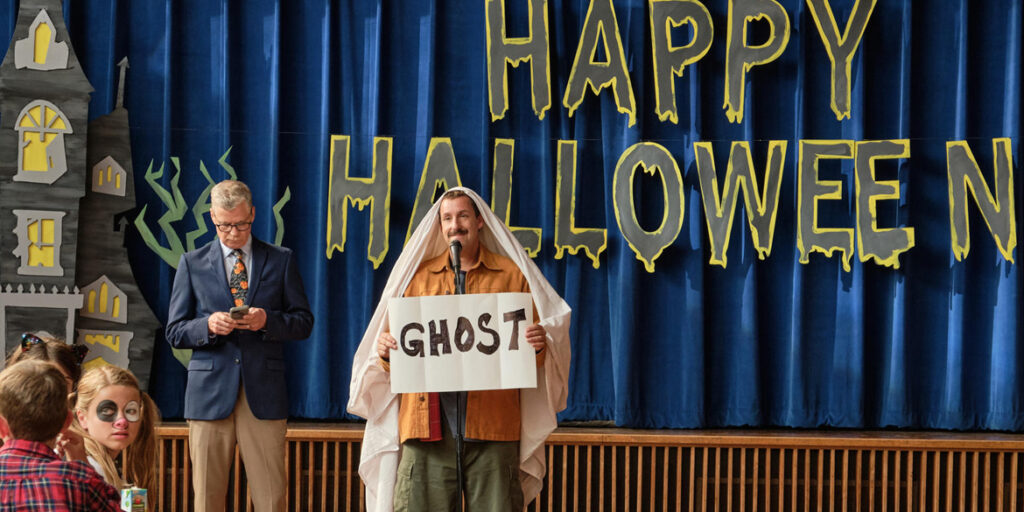 The Sandman is here to save Halloween. Adam Sandler is back on Netflix with a spooky family comedy, 'Hubie Halloween', and the trailer is filled with costume parties, candy closets, and a wild Steve Buscemi. 
Sandler plays Hubie Dubois, a humble resident of Salem who just wants everyone to have a safe Halloween. When an escaped criminal and new neighbor come to town, Hubie goes on high alert. He must then convince the police and townsfolk that the monsters are real, and only he can stop them.
Comic heavy-hitters round out the starry cast, which includes Kevin James, Julie Bowen, Ray Liotta, Rob Schneider, June Squibb, Kenan Thompson, Shaquille O'Neal, Tim Meadows, Steve Buscemi and Maya Rudolph. Frequent Sandler collaborator Steven Brill ('Sandy Wexler,' 'Mr. Deeds') directs.
BONUS:

Death Hacks (Snapchat Series)
Trick R' Treat Ghoul Log (Shudder)